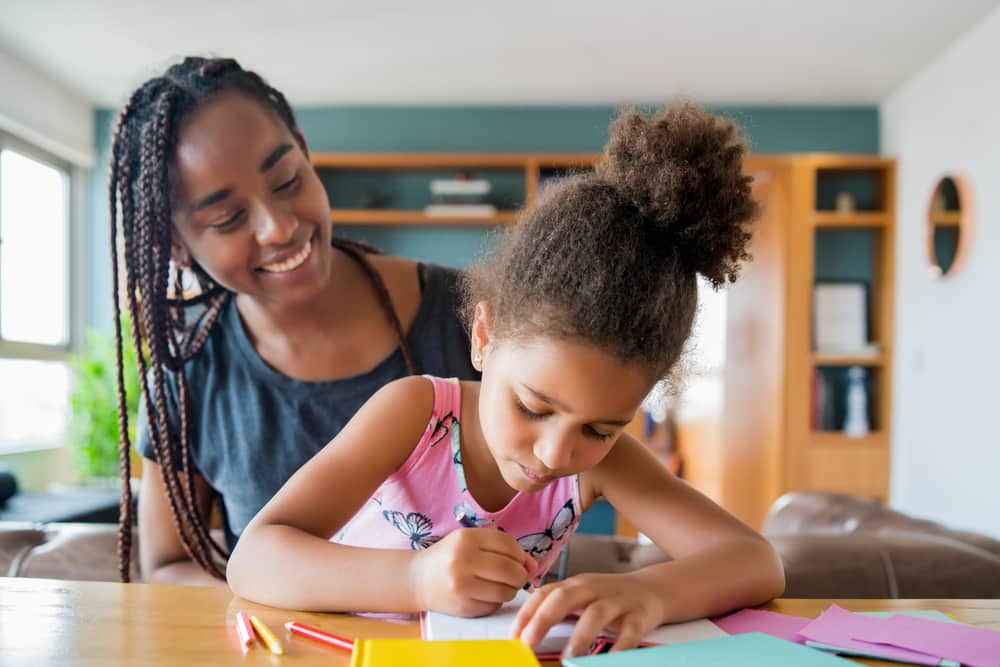 18 Jul, 2022

Four Homeschool Curriculum Options for EVERYONE

Posted at 5:30 pm

in

being proactive

,

books

,

education

,

faith and inspiration

,

family

,

health

,

homeschool

,

Kid's activities

,

parenting

,

positive entertainment

,

social media

,

technology

0 Comments
More parents are homeschooling their kids than ever before. When Covid hit in March 2020, kids nationwide were sent home to engage in distance learning. For the first time, parents were seeing what their children were learning every day – and it's safe to say that a lot of parents weren't too happy about what they saw.
In fact, the National Home Education Research Institute found that there was an increase in homeschool students between 2020-2021 (unsurprisingly), with the number of homeschoolers jumping from 2.5 million in 2019 to 3.7 million in 2021. And here's the kicker: the number keeps on growing.
Parents seem to have really enjoyed the experience of being hands-on with their children's education. Parents have further been exposed to some of the deficiencies of the public school system by being involved in the process of distance learning since 2020, thus causing a permanent uptick in homeschools around the country. Many parents are continuing to homeschool even though schools have opened back up.
If the prospect of schooling your kid at home is daunting, don't sweat it. There are countless options for homeschooling that make it fast, easy, and efficient. Gone are the days of ordering homeschool curriculum out of catalogs – today, everything is online.
Don't doubt yourself: if God has given you children, He has given you everything you need to know about parenting in his Word. Choosing the right curriculum isn't hard at all when you approach that task through the lens of God's truth!
Let's look at some incredible homeschool curriculum options for kids from Pre-K to High School!
Abeka
Abeka is comprised of "comprehensive, biblically-based curriculum, textbooks, teaching aids and more for Preschool-Grade 12, with a proven spiral learning approach." They cater to both homeschools and Christian schools. Their "spiral learning" approach equips kids to progress into deeper understanding "at age appropriate times" with a "continual emphasis on review for mastery." Their Abeka Academy program allows students to do their schoolwork online, where they work with real teachers and have real accountability.
It takes a huge burden off parents who don't want to handle every detail of their child's education themselves. Check out Abeka here.
My Father's World
My Father's World is a Christian-based curriculum approach that combines the ideas of classical education with a Biblical worldview. "We have worked hard to make homeschooling as easy as possible with our God-centric curriculum mirroring the Greco-Roman classical approach of grammar, logic, and rhetoric," their website states.
Founder David Hazell recently told Counter Culture Mom's Tina Griffin that parents need to start thinking generationally when they approach their kids' education. Don't believe for one moment that you can't teach your own child – you can! My Father's World is designed with the busy parent in mind and is also centered on Scripture and Hebraic education.
You can use code TINA22 at checkout to receive a $50 discount on your first order of My Father's World Curriculum, which offers options for kids ages Preschool to High School.
FreedomProject Academy
This awesome online academy provides educational options for kids from Kindergarten to High School. Their website states:
"Founded in 2011, FreedomProject provides various ways to Faithfully Educate America, including our fully accredited online academy, partnership to provide live classes to churches and private schools across the country, Common Core Free curriculum developed in-house, and award-winning media."
FreedomProject Academy is fully accredited and offers a classical education for your kids. They also present their classes with a Judeo-Christian worldview. Classrooms are interactive "in all 50 states and a dozen foreign countries," which makes it accessible to missionary and military families! Check them out here.
Apologia
Homeschoolers have long sung the praises of award-winning Apologia's curriculum. They offer curriculum in Bible, math, science, social studies and worldview. They also offer homeschool planners to help parents organize their calendars more efficiently for their kids.
Apologia is creation-based and available for ages K-12, and promotes an interactive, hands-on learning approach:
"Apologia knows that each child is created and blessed with unique learning styles. We intentionally design our curriculum to reach out to students in multiple ways and draw them into the subject matter. Our goal is to recognize and support students' different learning styles and create a homeschool curriculum to help all students achieve personal success."
Check out Apologia here.
Don't worry! 
If the thought of homeschooling is scary to you, rest assured that it's normal and natural to feel a little apprehensive. The good news is that the Bible says that if you train up a child in the way he should go, when he is old, he will not depart from it (Prov 22:6). God will bless you in your endeavor to educate your children when you honor Him by teaching them from a biblically-grounded worldview that brings glory to our Creator.
**
The opinions in this article are specific to its author, and do not necessarily reflect the opinions of the entire Counter Culture Mom team.
Learn more about My Father's World in this insightful interview with David Hazell, who encourages churches to start their own schools to counter the failing public education system. He also discusses why public education is progressively failing generation after generation and setting the stage for teachers to become servants to the system rather than a servant to the student.
Summer Lane is the #1 bestselling author of 30 books, including the hit Collapse Series and Resurrection Series. She is an experienced journalist and columnist who reports on news within the U.S. and abroad. Additionally, she analyzes politics and policies in weekly op/Eds on The Write Revolution.
Summer is also a mom and wife who enjoys rural country living, herding cats, and gardening. She is passionate about writing about women's issues, parenting, and politics from a theologically-grounded perspective that points readers to the good news of the gospel.
Download Our New Counter Culture Mom App to get our trending news and pop culture alert notifications. Connect with other parents in the Parent Chat section to gain helpful ideas on how to counteract the Pop Culture Cult!
Be sure to contact us if there is an issue you would like to have us write about! Our mission is to help parents deal with today's lifestyle trends and how to biblically navigate them.