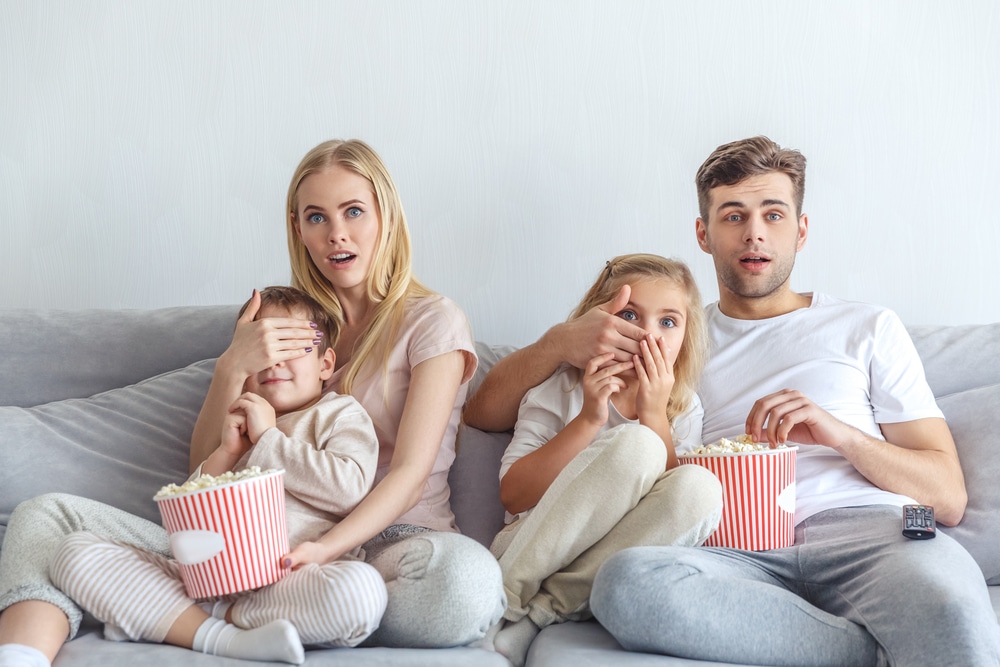 02 Dec, 2022

Disney's newest film BOMBS at box office
Media/Entertainment Review
By Summer Lane
Photo: Deposit
Disney's newest animated flick, Strange World, bombed big time at the box office, prompting audiences to wonder how the company – once the world's primary box office draw for families everywhere – has managed to sink their animated film department so low.
According to the Washington Times, the film required a reported $180 million budget and brought in a pitiful $11.9 million profit on opening weekend. As it stands right now, the outlet reported that Strange World could be set to lose a whopping $100 million.
Arguably, since the studio edged out filmmaker, animator, and producer John Lasseter (the creative leader behind great films like Cars, Toy Story, Tangled and Finding Nemo) the quality of Disney filmmaking has hit an all-time low, with corporate suits aimed at delivering an agenda message over a solid storyline.
Don't believe me? Strange World's disastrous performance in theaters may be partially because of a meager marketing campaign, but most families attribute its failure to the agenda-driven drivel inserted into what should have been a kid-friendly film.
Focus on the Family's Plugged In points out that one of the main characters in the film is openly gay – a first for a kids' film from Disney:
"As you may have heard by now, Ethan—Searcher's son—is gay. This is not a blink-and-you missed it reference or an ambiguous nod or part of a secondary character's backstory. Ethan's identity is the crux on which this narrative revolves, and he's smitten by a fellow named Diazo. Ethan flirts nervously with him at the outset, daydreams about talking with him later, and eventually the two are shown leaning against each other companionably, suggesting they're now an official couple." (Check out the full Plugged In review here!)
This signals another departure from Disney's winning formula, fresh off the heels of their box office failure in Lightyear, which also grossly underperformed at the box office this year. According to Daily Citizen, that film was also projected to lose roughly $100 million. The movie also featured a lesbian kissing scene, which prompted parents with young children to steer clear of the movie.
The lesson seems clear: agenda-driven movies seem to lack luster when compared to the rock-solid, family friendly, appropriate films of yesteryear. Where are the movies featuring selfless heroism or old fashioned romance? Why has Disney turned its back on rich, endearing films like Beauty and the Beast or Tarzan?
Clearly, the "woke" messages in their newest films are costing the studio hundreds of millions of dollars. Will Disney correct their path and circle back to stories over politics? It seems unlikely. Meanwhile, they seem intent on slamming their heads against the brick wall of agenda-pushing, all the while wondering why their coffers are considerably less full than just a few years ago.
---
The opinions in this article are specific to its author, and do not necessarily reflect the opinions of the entire Counter Culture Mom team. This specific article was written by Summer Lane, and may not be reproduced, except to quote for reviews or interviews, without the express permission of the author. 
*
Summer Lane is the #1 bestselling author of 30 books, including the hit Collapse Series and Resurrection Series. She is an experienced journalist and columnist who reports on news within the U.S. and abroad. Additionally, she analyzes politics and policies in weekly op/Eds on The Write Revolution.
Summer is also a mom and wife who enjoys rural country living, herding cats, and gardening. She is passionate about writing about women's issues, parenting, and politics from a theologically-grounded perspective that points readers to the good news of the gospel.
Download Our New Counter Culture Mom App to get our trending news and pop culture alert notifications. Connect with other parents in the Parent Chat section to gain helpful ideas on how to counteract the Pop Culture Cult!
Be sure to contact us if there is an issue you would like to have us write about! Our mission is to help parents deal with today's lifestyle trends and how to biblically navigate them.