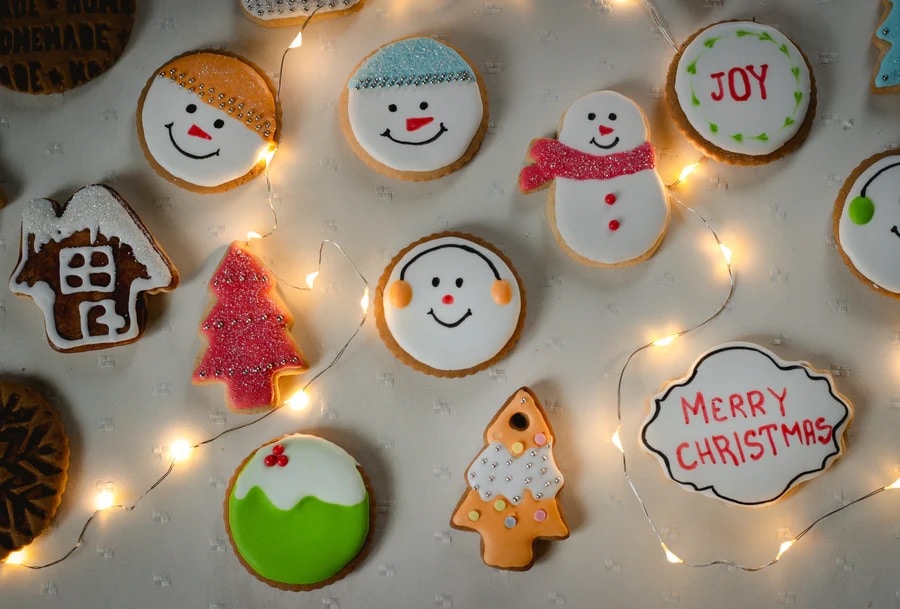 11 Dec, 2020

10 Fun Festivities For Your Christmas Countdown
by Gina McAndrew
---
Engage your kids and create new traditions with these top 10 fun festivities!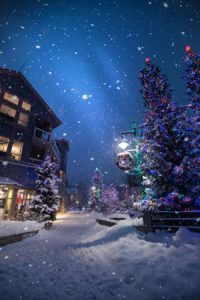 Christmas truly is the best time of the year. Yes, that's cliche and yes, it's been said many times, many ways…ok I'm off track now, but you get the idea. So often, we have to work at having joyful hearts, even at the happiest time of the year. One way we have done that in my home is by establishing traditions as we countdown to Christmas. Some involve food, some entertainment, but they all involve your whole family! So, before I get off track again, here are my Top 10 fun festivities that will help you countdown to Christmas. Hopefully, they will bless your families and you can use them as a springboard to create your own unique ones!
Choose one activity per day, starting on December 15:
1. Set up "joy" stations.
This is especially fun for the younger kiddos and my adult ones STILL remember doing this. What we did was set up as many stations as we had people. One station would have a puzzle (like Rush Hour), another would have sticker books, another coloring books, one might be a LEGO set, etc. We would set the timer for 15-20 minutes (you'll have to judge the attention spans of your littles) and when the timer went off, we had to switch stations. It was so much fun and we always had Christmas music or Jonathan Park CDs playing. The ideas for stations are limitless! This one is solid proof that the fun festivities centered around Christmas are for adults, too!
2. Make wrapping paper.
Find a roll of plain white or craft brown paper at your local hobby shop. Let the kids experiment with rubber stamps, stickers, or foam sponges cut into different shapes. Then have fun wrapping presents with your new gift paper. Again…Christmas music is always fun!
3. Have a cookie party.
We would try to do this at least once a year and let each kid invite one friend. Then we'd make several batches of cookies and send a variety home with everyone. Have some games handy to play while the cookies are baking. Of course, older kiddos like to just sit and chat or play board games.
4. Hot cocoa, pajamas, and lights.
One of our most favorite traditions, which we still do, is to put on our PJs, make some hot cocoa, and go riding around to see all the Christmas lights. Bonus points were given to the homes in our community that set lights to music! There is just something magical about PJs and cocoa!
5. Christmas game night.
Over the years we collected Christmas-themed games. This tradition has easily become one of our favorite fun festivities to enjoy. Usually, I would give my family a game or puzzle to open on Thanksgiving that we could use for these nights. Todd Wilson at Family Man Ministries has a fun game called "To Bethlehem" that we always enjoyed, as well as Christmas Monopoly and Memory. Now that mine are grown, we still play games, have game parties, and stay up till 2:00 a.m. playing games. It's the best way to spend time as a family!
6. Christmas caroling and service projects.
In our current culture, getting too close to a nursing home may not be feasible. However, families can still go caroling around their neighborhood. What better way to spread the hope of Christ? We would often go to senior facilities and bring gifts. One favorite project we had was to take Christmas potholders and fold them in half. Then you hot glue them to make eyeglass holders for the residents. Think of something easy like that to hand out to each home. Maybe a mason jar filled with your favorite cocoa mix, or a candy cane bouquet?
7. Large-scale coloring.
One newer tradition I'm working on is coloring 3D cardboard Christmas houses. These are so much fun, and after your whole family has colored the house, you can construct it and let the littles play with the pieces. If you are so inclined and have artistic talent, design your own stable and pieces for the kids to color and cut out.
8. Adopt a family.
This year our art studio adopted three families and placed tags on a giving tree. I found tags at Hobby Lobby that look like ornaments for the kids to color and put on the presents they purchased. It's a great way to emphasize the needs of others.
9. Read a Christmas book every night.
Some of our favorites include The Christmas Mystery by Jostein Gaarder, Ishtar's Odyssey by Arnold Ytreeide, Little House in the Big Woods by Laura Ingalls Wilder, A Christmas Carol by Charles Dickens, and of course, Mr. Willowby's Christmas Tree by Robert Barry. There are so many others as well! (And moms, my all-time favorite book to meditate on in December is Liz Curtis Higgs' The Women of Christmas!)
Counter Culture mom also provides a list of the  Top 10 Wonderful Christmas Books For Kids, and Top 10 Wonderful Christmas Books For Adults!
10. Find fun, annual events in your area.
My town has an annual event where 40+ Christmas characters with trading cards walk around our Main Street on weekends through all of December. They laugh and sing and never break character. These kinds of things can be so magical for kids. One local church has such an extensive Journey to Bethlehem that it takes 700 church volunteers to pull the whole thing off!
BONUS:
Every Christmas Eve, once my kids were asleep, I would put a wrapped present at the end of their bed. Whether or not you do Santa (it can just as easily be from you), this is so much fun! When the kids were younger, their morning gift kept them happy until we got to the tree. As they got older, I'd hear the paper ripping at 3:00 a.m.! Now that they are adults, they may have to start leaving gifts for me, because I am not sure I can stay awake longer than them anymore!
My prayer is that as you countdown to Christmas with these fun festivities, you'll stay focused on Christ.
Just as the apostle Peter followed Jesus onto the water, falling in when he took his eyes off of Christ, we too can lose joy by failing to keep our eyes on Christ. We have to stay focused through the trials so we don't fall in and take our kids with us. There is so much good coming out of 2020, especially for missions. Don't lose this opportunity! And be sure to read the Christmas story in Luke 2!
---
Gina McAndrew is the Founder and CEO of The Mark Project, an organization that equips believers with the tools they need to fulfill the Great Commission through art. 
She is also the Founder and Director of Potter's Clay Applied Arts, a program that equips students to glorify God through the arts. Gina has a BFA in Studio Art, an MS in Industrial Communications, and an MBA, all from Lindenwood University.
She has been teaching art and written communications to students of all ages for 15 years, focusing on the practical applications of these subjects. As a former upper-level manager and homeschool mom of four children, Gina continuously seeks to implement new and innovative ideas at both companies.
---
Download Our New Counter Culture Mom App to get our trending news and pop culture alert notifications. You can connect with other parents in the Parent Chat section to gain helpful ideas on how to counteract the Pop Culture Cult!
Be sure to contact us if there is an issue you would like to have us write about! Our mission is to help parents deal with today's lifestyle trends and how to biblically navigate them.