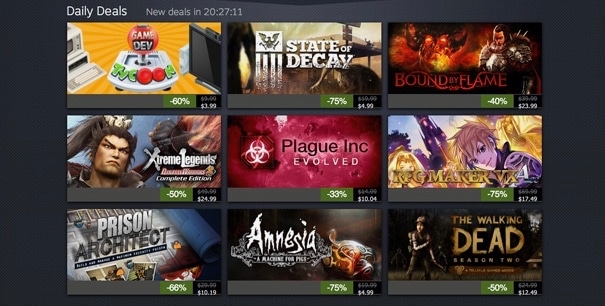 31 Aug, 2018

Why You Should Not Allow Your Kids to Play Games on Steam

Do your kids love online gaming? Are they playing games on a site called Steam? If so, you will want to know what your kids are being exposed to when they play the games offered on this site.

When I last wrote about the online gaming site called Steam, the topic was about a video game entitled Peach Beach Splash. This game is loaded with girls wearing string bikinis and the gamer's objective is to soak them with water guns. Peach Beach Splash is not on market in stores but provided by a website known to many gamers as Steam. Steam is an online gaming and community platform where people can play and trade games with their friends from a library of over a thousand games. The options also include independently made games, where creators can share their creations to gamers, so they can rate them based on their playability and entertainment.

Steam mostly focuses on more mature gamers, so children are not always the target market for these games, but this doesn't stop young children from playing and buying these games from the website. Big gaming companies beta test their games this way, where gamers are able to play the game and find any bugs (issues). Since most of the creators on Steam are independent they do not have the money to hire beta testers so that is where Steam gets their marketing from. Basically, you can try these games before you buy them. Like a demo reel for an actor, the game must show its best points to the customer for them to buy the product.

There are plenty of free games as well, but they lack some of the finesse that the big money games entail. Another issue that arises on Steam is that popular gamers playing these games is what is driving most children to play these very same games on Steam. Little kids see their favorite gamers playing them, so they want to as well.

The community aspect of Steam is small, but gamers can share games with their friends or trade games much like trading baseball cards, but they carry more than just stats of players on them. As mentioned before, mature gamers are the focus of this website, meaning there are plenty of games on Steam that should not be played by children. Like Peach Beach Splash, there are other games like it, where not only are there girls in little to no clothing, but also there's an aspect of dating them or even causing harm to these fictional characters.

Steam doesn't have a separate family friendly kid gaming section, leaving sexual images, etc. easily available for your kids to stumble upon. It is very much like Russian roulette, where there may be a few games that are good for kids but then you'll see a half-naked woman on the same page. Hopefully with enough coaxing Steam will fix this major issue on their site and maybe even create a page like YouTube that is just kid-friendly games. Until then, steer clear from Steam and sign up for Tina's FREE Parent Media guide here. She has a long list of positive clean video games your kids can play.

If you do wish to peruse the Steam gaming website, and find the game your child desperately wants, you can look it up and see the rating. Most games have a rating system that has been around since the 80's. There is also a rating system on the video game box that is usually found in the left corner. There will either be a letter or a number indicating what age the game is suitable for. M means Mature (loaded with sex, drugs, strip clubs, etc.) and E means Everyone which is the safest option for children.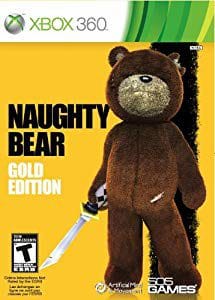 It's best for parents to also beta test games themselves to see if it is safe for their kids. Some games will look innocent on the outside cover or in the first level, but could be a parody and filled with all kinds of violent and sexual themes throughout. (test Steam here). I once saw one of my cousins playing a game called Naughty Bear where they as the gamer was a teddy bear that killed other teddy bears in horrible ways. This game is not available on Steam, but it is sold in stores. Be diligent on what video games your kids are playing and try them out first to see if they pass your test! Once these images, songs, and words are exposed to your children, they can't be erased from their minds and hearts.
SHARE THIS POST by hitting the share button above this article so more parents are aware of the issues with online gaming and sites like Steam.
Taylor Asberry was the contributing writer for this article.