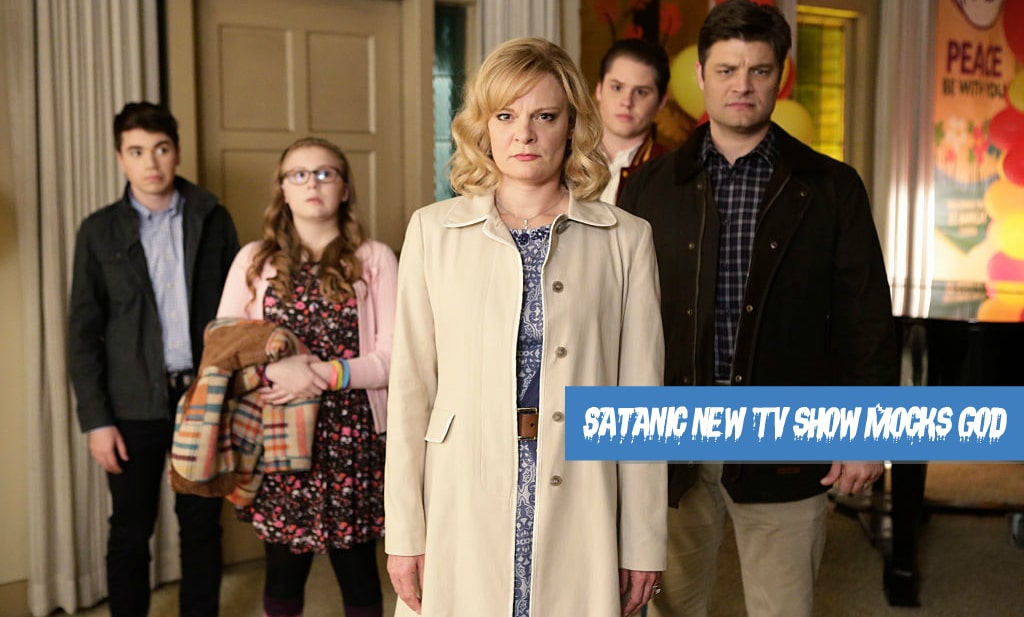 24 Jun, 2016

What's the Deal With "The Real O'Neals?"

Due to the mockery of Christianity throughout Disney's new so-called family show-of-the-year – "The Real O'Neals" will tank. Moms are over Hollywood trash.

So you catch a glimpse of a new supposedly hilarious "family" ABC sitcom and you're hooked.

Before we know it, we are laughing right along with them and our kids are being conditioned that mockery of the Christian faith is ok. According to news source, Faith and Freedom, "Disney has teamed up with Seattle's own homosexual activist, atheist and anti-Christian advocate, Dan Savage, with a new weekly TV show titled "The Real O'Neals"—based on Savage's life growing up in a Catholic home." This isn't entertainment, this is a carefully constructed plan to teach our kids that the Christian life is idiotic.

It's sad that so many shows promote lifestyles and behaviors that could have a detrimental affect on my kids. I know, I know…what do I expect from Hollywood. It kills me none the less, because I would love to see comedies that have me rolling and not warp my mind at the same time.

The new Disney ABC sitcom "The Real O'Neals" are anything but a typical American family doing life together, but Disney, who owns ABC, wants us to make this worldview our new way of thinking. They consider this show to be a "harmless family fare."

Here is their promotional video advertising the series. Pay close attention to the fact that they promote it as a "typical Irish Catholic family" yet nothing resembles that. They mock Jesus and that's an understatement. Hollywood's defense according to Faith and Freedom is, "It's sad if Catholics and Christians can't have a good laugh once in a while. Lighten up. Don't take your self so seriously. Don't be afraid of 'real life'." Yet, whenever I see this mockery my blood boils, because if ANY other religion was attacked in a TV show or movie, the person in charge would be sued, black-listed and the show would never run on the network.

[youtube id="enQ0zCmYlYE"]

Not surprisingly, this show has been tanking over the past several weeks. Hollywood has it all backwards.

Just in the first episode, this "family oriented" show glamorizes the following:
divorce
a con artist stealing mission money
anorexia
homosexual lifestyle
plugging a toilet with a box of condoms
Virgin Mary statue is on top of a toilet
I never thought I would be living in a time where our media was so full of grotesque shows.
Satan (beast behind Hollywood) wants us to become so dumbed down with today's media that we are ineffective to reach the lost. Heck NO!

— Tina Marie Griffin (@TinaMGriffin) November 12, 2016

He wants us to look, act and be just like the lost. We must continue to stand up for what we believe in and make wise choices that match our values.
We Counter Culture Moms are smart – and for that reason alone, "The Real O'Neals" will tank due to too many people refusing to support this kind of, can I say it – crap.