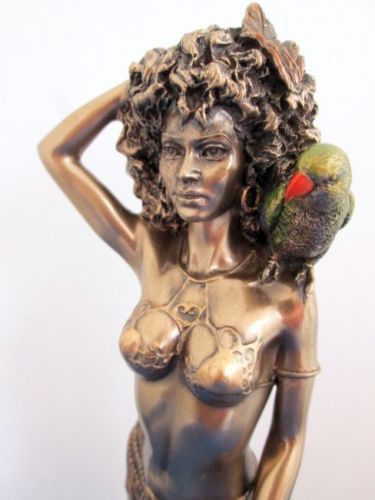 14 Feb, 2017

Top 5 Grammy Takeaways – Beyonce Channels African Goddess & Adele's Clean Sweep

Did you see some strange things unfold at the 2017 Grammys? Here's the lowdown on what took place. Know what songs are safe for your kids!

I had a friend tell me he's glad I watch these award shows and give the lowdown, so he doesn't have to. Thank you Kyle. I've been addicted to breaking down pop culture for the past 2 decades. Speaking to teens and parents on what gets a green light and what gets a red light is my top priority. Parents don't have time to research all the entertainment bombarding their kids on a daily basis. That's where I come in. I'll do the work for you and point you in the right direction. Counter Culture Mom at your service!

Here are the Grammy nominees and winners from this past Sunday.
Which leads me to the Top 5 Grammy Takeaways in 2017.
#5 Ladies wore low cut dresses and lingerie throughout the show.
Most of the ladies, except Adele, wore dresses that are just not flattering in my opinion. Faith Hill's hole in the middle of her beautiful red dress was bad enough, but Alicia Key's boob-showing top, Beyonce's see-through gold chained bikini and Maren Morris with a slit down to her belly button is just not necessary. Try full dresses ladies. Give the young women something and someone to look up to! By the way, Adele won several Grammys including Album of the Year and she was fully clothed wearing beautiful dresses. More skin does NOT equal more awards. Just sayin'!
#4 Chance the Rapper is sending a major mixed message to his fans.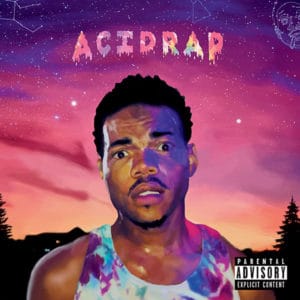 Chance the Rapper won for Best New Artist and the first thing he said when receiving his award was, "I want to thank God for everything He's accomplished for me and everything He's gone through with me." It sounds great at first, but within minutes I looked up the lyrics to several of his top songs which you can check out here. Don't run out and buy his music or download his songs. A majority of his other tracks like "Smoke Break," and "You a Bitch," and "Grown Ass Kid" are well – you guessed it – full of swearing, disrespect and drug use. He mentions "god" in several of his songs but it's NOT the God of the Bible.
Don't be fooled by words singers spew out on the stage in their award speeches. Check out the lyrics of these rappers FIRST and talk to your kids about what they think about the songs. They will learn how to discern what is wise to put in their brain and what isn't. Yes, he did sing about Jesus during his performance at the end of the show, which sends a very conflicting message to his fans.
Good news? The singers brought some church to the Grammys.
Bad news? I've gotten texts and people asking about him because they loved his song and wanted to know if he was a good singer for them to listen to.
Conflicting Chance is very talented but I would not recommend your kids follow him.
#3 "Orange is the New Black" transgender actress Laverne Cox promoted a bad agenda.
Laverne made the most out of her minute on stage introducing Lady Gaga and Metallica's performance by stating, "Everyone please Google Gavin Grimm. He's going to the Supreme Court in March." She urged viewers to stand with Gavin and use the Hashtag #StandWithGavin. Click here for more details of this story. My hashtag would be #stickwithcurrentruling and #keepourkidssafe. Millions of kids would be impacted if this ruling is overturned.
#2 Country singer, Dwight Yoakum made an impeccable statement at the most interesting time!
Dwight stated, "There are two kinds of music – the good kind and the other kind." He got some major gasps from audience. He made this remark right after Beyonce' performed her African Goddess channeling scene. Interesting…
#1 Beyonce's performance was witchcraft live on stage.
Beyonce' was channeling an African fertility goddess throughout her Grammys performance. DailyMail.com writer Matthew Wright states, "Queen Bey was actually paying homage to an indigenous religious icon, Oshun – a Yoruba deity from West Africa for whom twins and motherhood are particularly crucial. She is often seen donning vibrant golden and yellow dresses and ornaments and is often compared to the Virgin Mary of the Christian faith, according to a Harvard divinity professor."
In her video for the song "Hold Up" in her latest album Lemonade, she also channels Oshun. Oshun is also a river goddess and Beyonce channels that at the beginning of Hold Up video as well. This is right in front of our face but many people just think it's a neat outfit or skimpy gold chained bikini. It's much deeper than that. Click here to get the full details and photos regarding the breakdown of Beyonce's performance. Check out a previous blog I wrote regarding her admission to demonic possession. Therefore, she is not a person worth following.
[youtube id="WktvxOPchpA"]
THIS WEEK'S CHALLENGE: Find out what kind of music your kids listen to and what singers they follow. Then plug in the album, singer or song into AZlyrics.com and find out within seconds what words are being pumped into your kid's head. Have a good conversation over what results you discovered.
Question: What songs, singers and albums do your kids listen to? What overall messages were being promoted? What was your thoughts on the findings? Share your answer by clicking here!