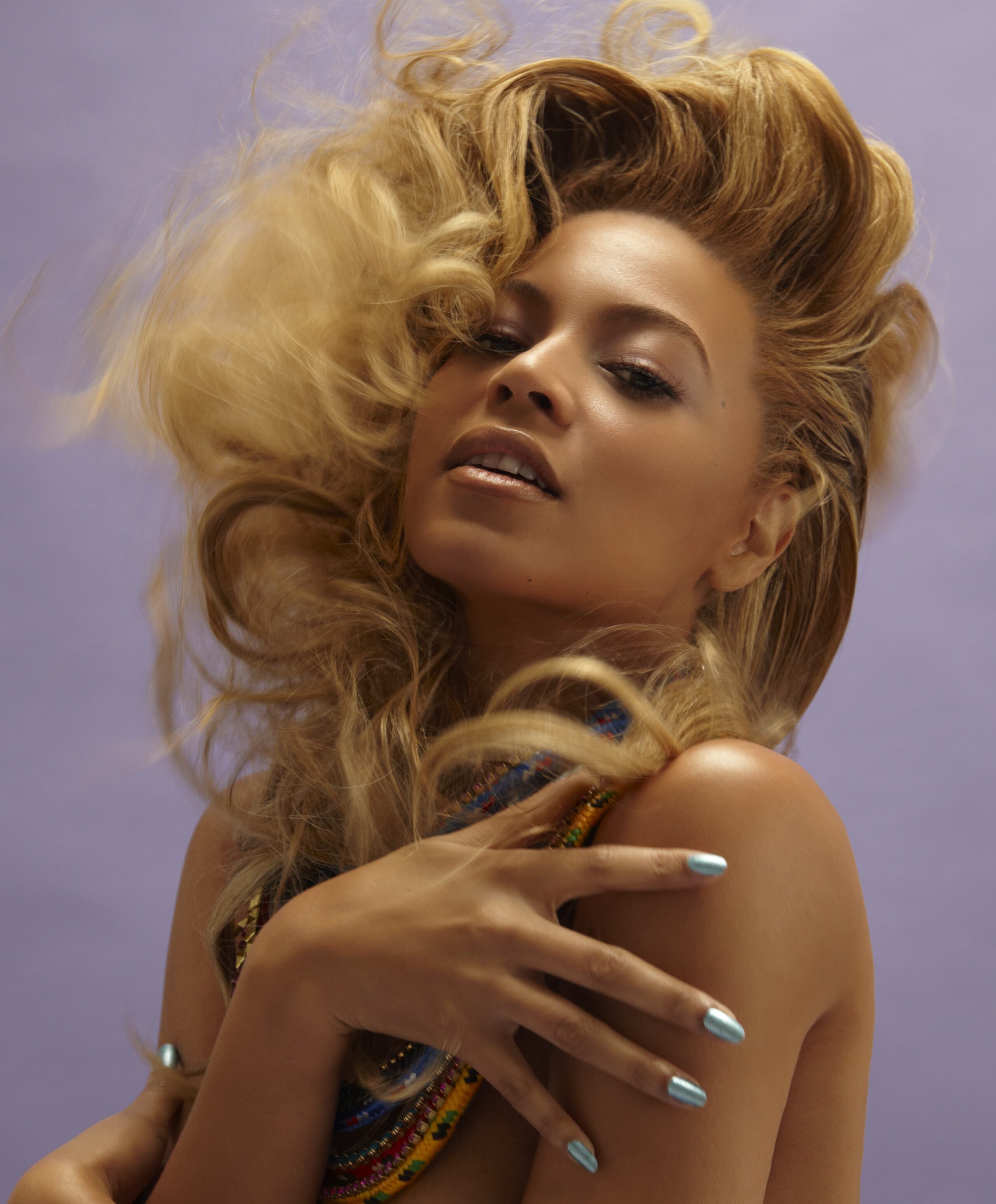 18 Jul, 2015

Beyonce Says She's Demon Possessed. I Agree.

Beyonce is just one of many celebrities who has admitted to being demon possessed and worshipping Satan. Be aware of what your kids are being exposed to.

"Right before I performed for the BET awards, I raised my hands up and it was the first time I felt something else come into me. I knew that was going to be my coming out night at the award show," explained Beyonce in a recent interview. Satan works overtime to deceive the masses through none other than the entertainment industry. Satanism is being promoted by hundreds of celebrities and we are blindly idolizing the very people who are Satan worshippers.

When speaking at a music festival in Wisconsin last week, a man standing in the back of the packed room, loudly confirmed my information regarding Beyonce and her demonic influence over our kids. I mean, who would just randomly YouTube search "celebrities who practice Satanism." Well, I did and I was shocked.  Check it out for yourself. At first, I just wanted to confirm what I had seen first hand while working in LA and verify some of the stories friends shared with me who had the 411 from the inside. What I discovered was shocking!

Back to Beyonce. This chick is one of the most powerful influencers of adults and children alike. However, many people don't know that she has admitted countless times that she is possessed by a spirit guide she named Sasha Fierce. In Russian the meaning of Sasha is: defender of man. Deceptive, isn't it? What she is promoting is deceiving man not defending man. Satan is the great deceiver. He twists the truth and she is one of his instruments.

What does possession mean? Possession is when a spirit or soul hijacks a body and takes over the function and control of that body. The person possessed is not consciously present and will usually have no memory of the actions that happened while possessed. Beyonce talks about how she's a relatively reserved young woman but says, "When I see videos of myself on stage and on TV, I am like, 'Who is that girl? That's not me!' I wouldn't dare do that!" Beyonce is possessed.

Click here to see a photo that shows Beyonce wearing the emblem of a goat's head during a photo shoot. This symbol is used exclusively for Satanic worship. Millions of fans are actually worshipping Satan when engaging in her music, watching her videos and trying to copy her "dance moves" without even knowing it! The reason this is so alarming is because music has been scientifically proven to be one of the most powerful medians for communicating a message. It bypasses the brain and goes straight to our emotions, thought-process, subconscious and the heart of the listener. Satan is using the music industry to lead many people astray. Here's a clip that's a must see to give you an in-depth look at Beyonce and how her demonic possession affects her millions of followers.

[youtube id="21GOSnJc4Mg"]

Sadly, Beyonce is just one of many celebrities who is working on behalf of Satan and encouraging us to follow and practice Luciferianism. It's that serious. Katy Perry, Britney Spears, Fergie, Nicki Minaj, Lady Gaga, Justin Timberlake, Kanye West and Jay-Z are some of the other more well known, professing Satanists. For example, Fergie states, "The Devil comes and soon my conscious and unconscious might start to brawl as this cunning Demon takes me as it's voodoo doll." Katy Perry explains, "I swear I wanted to be the Amy Grant of music, but it didn't work out and so I sold my soul to the devil." Nicki Minaj has said in the past that there's a crazy boy named Roman who lives in her and says things she would never say. She has told him to leave but he resists and she said he's in her for a reason. Justin Timberlake boastfully announced, "All you people out there, Satan is my master. He has always been." As you can see, many stars tell their fans just who they follow. Are we listening?

Do we catch celeb's words when they describe their involvement with the occult? We need to be educated on what role models we should follow so that we are not pulled into the devastating, deceitful destruction of demonic possession. Satan is attacking the masses with his lies and using the entertainment industry to carry out his plan. The word "industry' means "production and construction." What is Hollywood producing as a result of millions of fans idolizing celebrities who are promoting this message? The more research you do in regards to Satanism in the industry, the more your eyes will be opened and the dots will start to connect. 

Question: What other celebrities do you believe are demon possessed? Share your answer by clicking here.