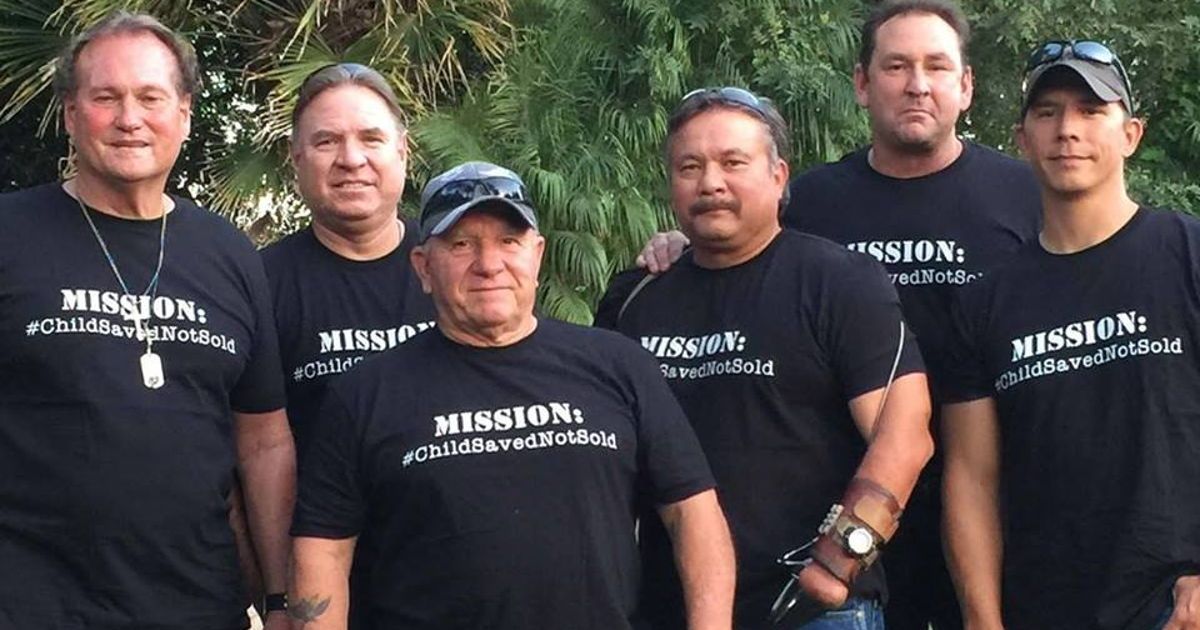 10 Mar, 2021

The Leading Role Award – Saved in America, True Heroes of Trafficking
The Leading Role Award
Saved in America
Do you know much about the trafficking of our youth in America? I recently came across a group located in California, Saved in America. This group is dedicated to creating awareness of this horrific industry and has had a 100% success rate in rescuing its victims.
I had the honor of talking to Joseph Travers, the founder of Saved in America. Since 2008 when the borders were opened, Travers said the sex trafficking industry has sky-rocketed. This is because the trafficking of drugs is directly connected to the trafficking of humans. At any one time in the U.S., there are 100,000 enslaved individuals being trafficked. Motivated by a deep calling to see this change, Travers reached out to NAVY SEALs and by December 2014 Saved in America was operating.
Above all, the goal of this organization is to help aid parents and law enforcement to locate missing and runaway children in hopes to find them before traffickers do. They have had a total of 248 cases and every one of those cases has resulted in the reunification of parents with their children. Travers attributes their success 100% to God. He said,
"There are a ton of stories where the odds are so far against you to find these kids. And to me, it's no mystery. There have been other groups that have tried to duplicate what we have done, using private investigators, former FBI agents… and none of them have any success. I have said this multiple times, it's God that finds the girl. He tells me which turns to take."
Something I have to mention about this courageous man is he loves the opportunity this operation provides. He is able to share the gospel with each victim as well as provide them with a teddy bear, and Girl in the Song, a book written by Chrissy Cymbala Toledo.
Who is rescuing the children?
Volunteers make up the Saved in Ameria team. These volunteers are all current or retired law enforcement, NAVY SEALs who are insured and licensed private investigators, or Special Operators. Because of their training, Saved in America can be sure that everything they do is done properly and legally.
Who is doing the trafficking?
According to Travers, gang members are the biggest contributors to the sex trafficking industry. That is because all gang members ultimately want to gain the title of being a prison gang boss, which ultimately requires murder. But, before you ever make it this far you have to work your way up. The way to do that is by dealing drugs and recruiting girls.
The process of a pimp:
However, trafficking does not happen the way we see it in movies. According to Travers, there is at least 1 recruiter in every high school and middle school in San Diego. Knowing this information, he says that public schools are where traffickers find most of their victims.
To start with, the tool they use the most is cell phones. That's because they use social media as part of grooming young girls. Furthermore, they choose young girls who have low self-esteem or seem emotionally vulnerable and begin to flatter them. Believing that this person has their best interest, it's game over.
Subsequently, these girls want to feel loved and accepted and will do anything to keep in good standing with them. As a result, they often accept drugs and become addicted to them. Heroin is typically a recruiter's drug of choice, Travers told me, and these girls don't stand a chance against the power of it. They will do anything in order to have access to it, including running away and selling their bodies.
Pop Culture has a huge impact.
Travers makes a good point when he says all you have to do is look at the rap and hip-hop artists today. The influence of gangs, pimps, and drug dealers is undeniable. Remember, they are all one and the same. Consequently, the words in the music, the provocative dancing, and the clothing, or lack thereof, promotes and celebrates this lifestyle. Because it has been normalized, our kids consider it cool and are desensitized to it.
A Call To Action:
I asked Travers for practical things we can do to protect our children and he says the best thing for parents to do is to parent their children. When it's possible send your kids to private school or homeschool them. Stay on top of who their friends are, what they are doing on social media, and what things they are interested in. Set up safeguards on their devices and monitor them closely.
Secondly, go to your local officials and make them aware of the trafficking issue we are facing in our nation. School boards and teachers need to be made aware of the things to look for, as well.
Furthermore, your elected sheriffs or law enforcement can contact Saved in America through LinkedIn for help in any investigations.
Want to help Saved in America directly?
Joseph was more than happy to let me know that one thing they ALWAYS need is more volunteers. If you know someone who meets the requirements I spoke of before, please send them the information for getting involved, which you can find on Saved in America's contact page. This organization works throughout the nation.
---
"Sing to the Lord, praise the Lord!
For He has delivered the soul of the needy one
From the hand of evildoers."

Jeremiah 20:13
Bethany Dumbleton is the Chief Operations Officer for Counter Culture mom. She is first and foremost a devoted follower of Jesus Christ.
Her husband and two children are her main ministry which overflows into her life ministry. She knows that our children follow our example. She strives to help parents grow in Christ, so they may shepherd their children biblically.
Download Our New Counter Culture Mom App to get our trending news and pop culture alert notifications. You can connect with other parents in the Parent Chat section to gain helpful ideas on how to counteract the Pop Culture Cult!
Be sure to contact us if there is an issue you would like to have us write about! Our mission is to help parents deal with today's lifestyle trends and how to biblically navigate them.