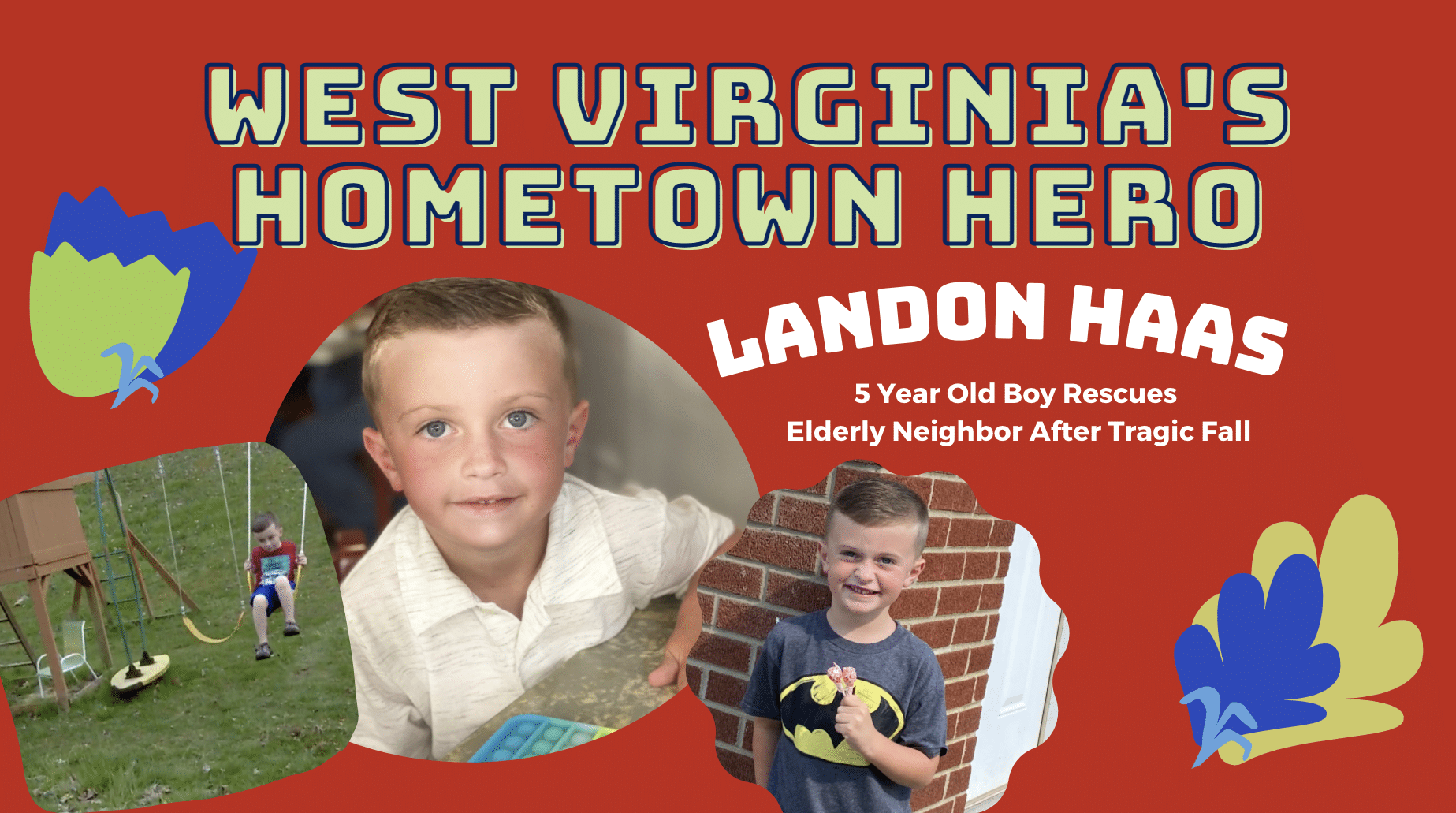 28 Jul, 2021

The Leading Role Award: 5 Year Old Hero Rescues Elderly Neighbor!
The Leading Role Award
Landon Haas : West Virginia's Hometown Hero!
Young Boy Helps Elderly Neighbor After Severe Fall 
How would your 5-year-old child respond to the sound of someone yelling for help? Would they be confident enough to go for help? They could save someone's life, which is exactly what this little boy did! And now, he's a hometown hero!
"He sounded like he was almost dead…"
Those are the chilling words from 5-year-old Landon Haas when we talked to him about the day he helped save the life of his elderly neighbor.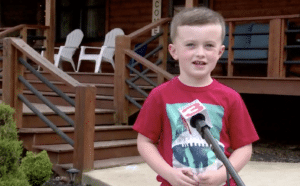 Landon, a preschooler who lives in Elkview, West Virginia, is far from ordinary! On April 6, 2021, Landon was outside in his backyard swinging – just like a 5-year-old boy would love to do! Lesley Haas, Landon's mom, said that Landon came running in from outside in a rush to let her know he heard someone who was yelling and clearly in need of help.
The Haas elderly neighbor, who is in his 70s, was talking a walk outside when he fell and ended up in a nearby creek. Lesley comments on how Landon must have been very startled and fearful to hear the anguish in the man's voice through his repeated cries for help.
Many tears were shed by this young boy, but the amazing part about that is – he says he was crying for his neighbor, not for himself. Thankfully, because of Landon's brave actions, first responders were called and took the man to the hospital to receive the medical attention necessary to assure he was A-OK.
As soon as Landon heard that the man was going to make a full recovery he says he JUMPED onto the couch and started "jumping everywhere!"
A proud parenting moment!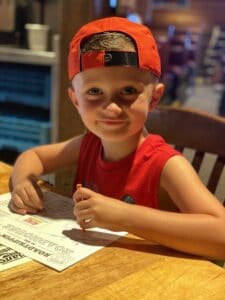 As any parent would be, Lesley is extremely proud of her son and his ability to know when to come for help! And what a great example to set for his two siblings, Bella and Charlie.
When WSAZ, a local news channel, heard what happened, they knew this young boy had to be rewarded for taking action in what could have been a crippling situation for such a young child. And what better award could he have gotten than
The Hometown Hero Award!?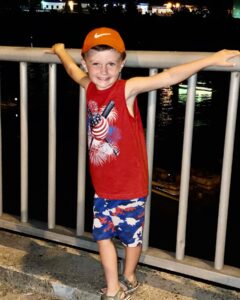 Advice From The Hero:
Because he understands how huge of an impact he made by getting help when he did, Landon wants to be sure that all kids know to look around you all of the time. He also says, " If you're too scared to do it on your own, tell someone else! Don't be scared of helping others because it is a great and heroic thing to do!"
He has big plans –
We had to know more about this sweet boy and what he plans on doing with his future! So when we asked him about his future plans he told us, "I would like to own a coal company one day or even be a hero such as a fireman or police officer." Go figure! After all, his very own cousin, Jacob Paxton, serves in their local police department. Landon said God has always been by his side and has him doing great things. We couldn't agree more. Landon loves that his family is supportive of their local law enforcement and wants to encourage others to stand by their side as well!
His mom lovingly tells us, "He is a very fun and loving child. He listens well but also likes to clown around." Landon also enjoys spending time with both sets of his grandparents. He has a great time playing in his papaw Stumps old 67′ Chevy trucks. Besides spending time with his family, Landon plays a great amount of t-ball, Minecraft, and puppy dog pals! The basic day-to-day life of a 5-year-old hero!
Get Involved!
Whatever you do, be sure your kids learn from Landon! We are sure grateful for kids like him who are making a difference and inspiring other children, and adults, to be brave on a daily basis! Don't let a single opportunity to teach your kids about safety go by. Once again, they could save a life!
---
"Be strong, and let us show ourselves courageous for the sake of our people and for the cities of our God; and may the Lord do what is good in His sight."

2 Samuel 10:12 
Bethany Dumbleton is the Chief Operations Officer for Counter Culture mom. She is first and foremost a devoted follower of Jesus Christ.
Her husband and two children are her main ministry which overflows into her life ministry. She knows that our children follow our example. She strives to help parents grow in Christ, so they may shepherd their children biblically.
Download Our New Counter Culture Mom App to get our trending news and pop culture alert notifications. Connect with other parents in the Buzz Rooms to get ideas on how to counteract Pop Culture!
Be sure to contact us if there is an issue you would like to have us write about! Our mission is to help parents deal with today's lifestyle trends and how to biblically navigate them.