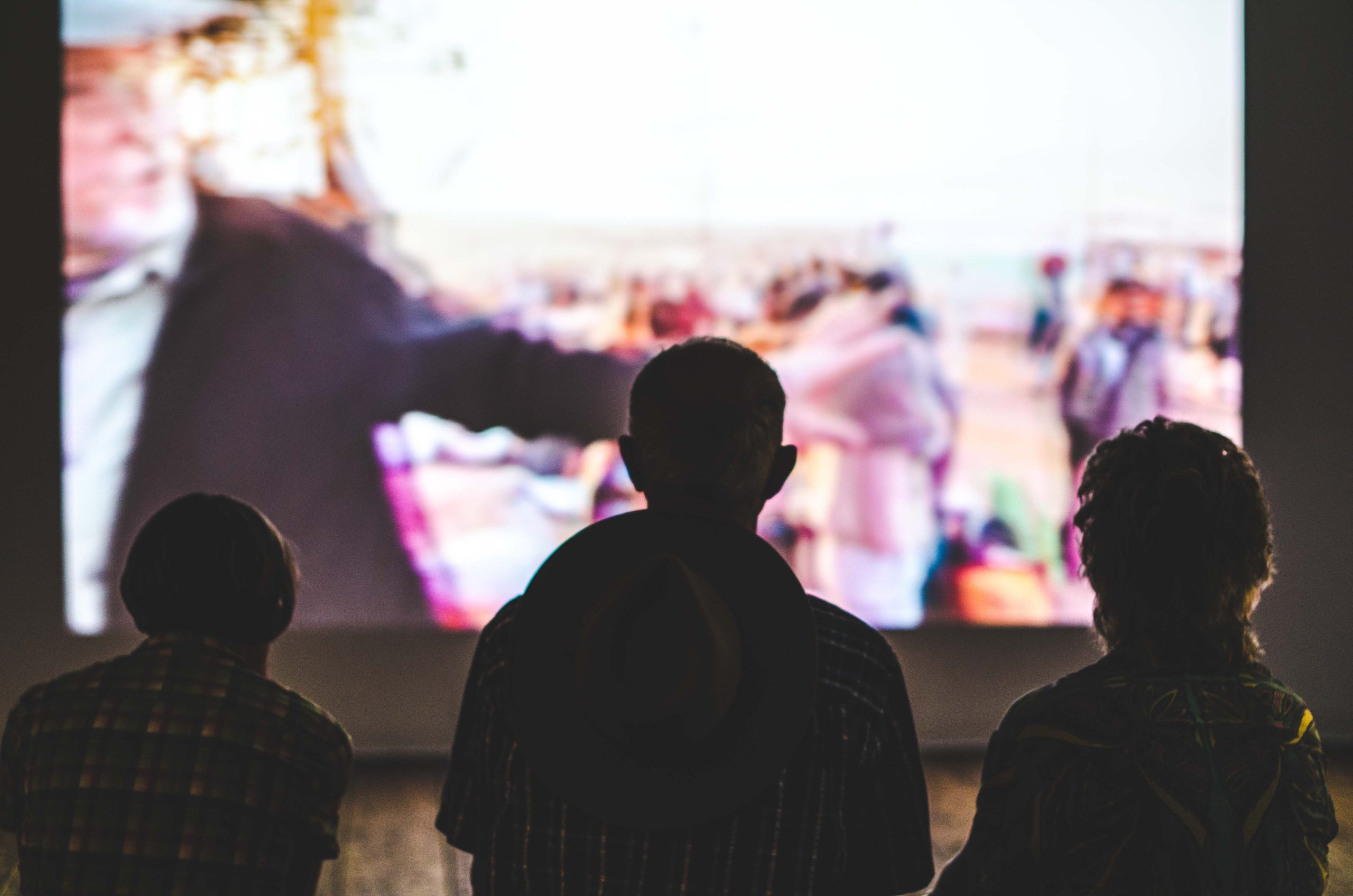 02 Jan, 2021

The 5 Most Exciting Shows from 2020!
by Debbie Steinberg & Bethany Dumbleton
---
2020 had the biggest growth in screen time for families across America.
Can you believe there were over 500 new shows released in 2019? In fact, several new streaming services became available, too. Sifting through all the options to find quality family programming can be overwhelming, so we were excited to share Focus On The Family's, "Plugged-In," Top 5 of 2020! Did your family enjoy any of these exciting shows? And are there any shows your family can't wait to view in 2021?
_ 1. Bluey (ABC Kids/Disney+)
First on their list is a very exciting show! Powered by their imagination, Bluey, a 6-year-old blue heeler dog, and his little sister Bingo go on real-world adventures. In addition to the adventures, young minds have the opportunity to be opened and expanded as the cute pups explore the world.
_ 2. The Chosen (VidAngel, The Chosen app)
A series that portrays Jesus' young life and the people he deeply impacted. What is even more exciting is the unique story-telling that focuses on Jesus' followers. Furthermore, the creator Christ Jenkins wanted to draw viewers to the bible by expanding on the stories of the Gospel characters; Mary Magdalene, Peter, Nicodemus. Besides the show having a small budget, it is touted as being able to compete with televisions' biggest shows and is viewed as one of the best faith-based offerings yet.
_ 3. InBESTigators (Netflix)
A team of tween detectives takes on neighborhood and school-related cases with sincerity, wit, and curiosity. However, the quirky combination of this friend group results in good teamwork as they tackle the mysteries and solve each crime with key ingredients; friendship, kindness, moral responsibility, and problem-solving skills.
_ 4. Jurassic World: Camp Cretaceous (Netflix)
Fourth on the list is an adventure series for older kids. The high schoolers continue their adventure when they win a trip to camp on an island that is filled with outdoor fun, great food, and the opportunity to see the dinosaurs who live there. Indeed, this is an exciting show for the family!
_ 5. Voices of Fire (Netflix)
A reality show featuring vocalists who hope to earn a spot in the best gospel choir in the world. The producer captured the audience's heart by using the background stories of the artists. The audience he captures is one that may not be interested in sitting through a sermon but will listen to this music. This is brilliant!
What about bringing in the new year with exciting shows?
First off, we know there are shows that contain content that we truly don't want our children viewing. In addition, we don't want them completely secluded from the world and what is going on. How do we find the new exciting shows, without all of the garbage?
To start with you can always use the clean streaming services we promote such as Crossflix, Pureflix, UP Faith & Family, and even Go Christian TV. Another option would be to use services like VidAngel or Clearplay to filter out any unwanted content from streaming services like Netflix and Disney+.
We never want you to feel alone in this battle against the Pop Culture Cult that is invading our society and our homes. You are not alone, we are right there with you! We will always provide you with the most exciting shows that we can find.
---
Debbie Steinberg is a wife and mother of three girls. She is passionate about raising awareness of the toxic pop-culture she has been witnessing as her girls grow, noticing the increasing challenge of raising healthy and wholesome children in a world that continues to rapidly decline in values, morals, and spiritual growth. She is a fitness instructor, loves to read biographies and historical fiction, taking long walks, and studying God's word.
---
Bethany Dumbleton is the Chief Operations Officer for Counter Culture mom. She is first and foremost a devoted follower of Jesus Christ.
Her husband and two children are her main ministry which overflows into her life ministry. She knows that our children follow our example. She strives to help parents grow in Christ, so they may shepherd their children biblically.
---
Download Our New Counter Culture Mom App to get our trending news and pop culture alert notifications. You can connect with other parents in the Parent Chat section to gain helpful ideas on how to counteract the Pop Culture Cult!
Be sure to contact us if there is an issue you would like to have us write about! Our mission is to help parents deal with the current culture and how to biblically navigate it.