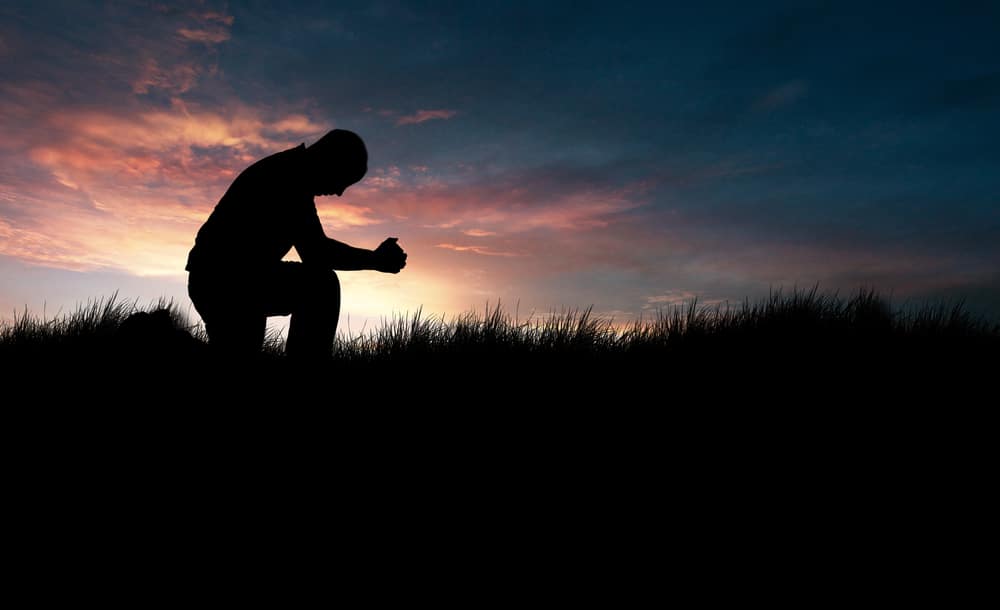 14 Oct, 2022

Is it too late for revival in America?
Biblical Advice
By Summer Lane
Image: Deposit Photos
The current state of morality in the United States can be very discouraging.
Whether it's blue states like California promising to facilitate the slaughter of unborn children through the evils of abortion or local libraries hosting drag queen story hour, one glance at the news cycle today can get the average Christian feeling depressed.
Some may wonder if revival in America is even possible. Is our nation too far gone for a second chance at establishing itself, once again, as a shining city on a hill, as William Bradford once put it?
Erica Wiggenhorn says that there is one key thing that every nation must do if revival and deliverance is going to be even the slightest possibility today: repentance!
2 Chronicles 7:14 states:
If my people who are called by my name humble themselves, and pray and seek my face and turn from their wicked ways, then I will hear from heaven and will forgive their sin and heal their land.
And Isaiah 55:6-7 says:
Seek the Lord while he may be found; call upon him while he is near; let the wicked forsake his way, and the unrighteous man his thoughts; let him return to the Lord, that he may have compassion on him, and to our God, for he will abundantly pardon.
Revival is never off the table when repentance is involved. Although we cannot force the Lord to allow a revival in America (obviously not!), we can certainly work toward spreading the Gospel so that people's hearts will be convicted to repent. You cannot change your government or your politics unless you change the inward heart of man, first:
Therefore if anyone is in Christ, this person is a new creation; the old things passed away; behold, new things have come.
2 Corinthians 5:17
---
The opinions in this article are specific to its author, and do not necessarily reflect the opinions of the entire Counter Culture Mom team.
*
Erica Wiggenhorn is the founder of Every Life Ministries, and she believes that revival in America will come in the most surprising places! In this interview with the Counter Culture Mom Show, Erica discusses the precursors to a nation's revival, as well as her personal insights into the book of Ezekial, and what revival should look like, based on Scripture!
Summer Lane is the #1 bestselling author of 30 books, including the hit Collapse Series and Resurrection Series. She is an experienced journalist and columnist who reports on news within the U.S. and abroad. Additionally, she analyzes politics and policies in weekly op/Eds on The Write Revolution.
Summer is also a mom and wife who enjoys rural country living, herding cats, and gardening. She is passionate about writing about women's issues, parenting, and politics from a theologically-grounded perspective that points readers to the good news of the gospel.
Download Our New Counter Culture Mom App to get our trending news and pop culture alert notifications. Connect with other parents in the Parent Chat section to gain helpful ideas on how to counteract the Pop Culture Cult!
Be sure to contact us if there is an issue you would like to have us write about! Our mission is to help parents deal with today's lifestyle trends and how to biblically navigate them.