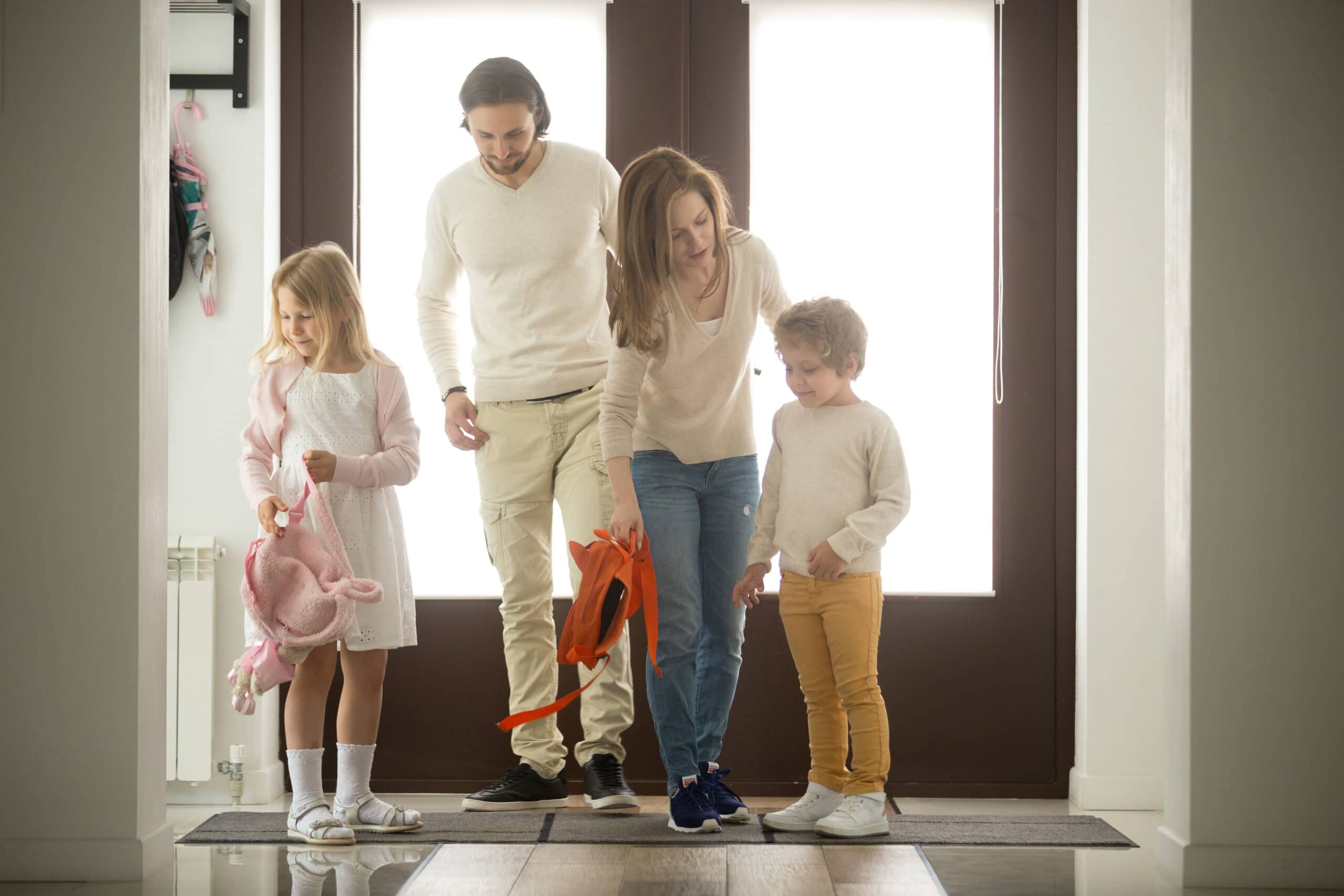 21 Aug, 2021

How To Rock Afternoon Routines: Back To School
Rockin Afternoons – It's Back To School!
Just as mornings require preparation, so do afternoons. And just as a routine is extremely helpful for the morning, the same can be said for after school. Although mornings are normally standard fare, afternoons tend to change depending on the sports season, or month, or even the day of the week. But even taking that into consideration, there are some basic routines to have in place to help you get everything done that you need to, despite living at the warp-speed pace of life.
Let's finish strong!
Where am I going?
In order to rock your afternoon routines, the first and most obvious step is to know what in the world you have going on after school. With after-school activities, sports, and playdates, it seems as if we are sometimes being pulled in 5 different directions at once. Checking and double-checking what is going on and where everyone is headed helps to relieve some of the stress of keeping all the balls in the air without dropping any.
Personally, our kids have missed practices because I forgot to write them down on the calendar (whoops!). It's worth taking the time to add all of the activities onto one family calendar so that everyone, namely you and your husband, are all on the same page and know who goes where and when. Afternoon routines will take a little while to settle in and truly become a routine!
What's for dinner, mom?
Once schedules are squared away, the next thing to check off is dinner. There is a huge temptation for many families to just have dinner on the run. Often that translates into either having seriously unhealthy food such as fast food or frozen dinners, or it means everyone is having dinner at different times. Sometimes both of these scenarios can't be avoided. And there are zero reasons to feel guilty about that. However, there's a problem when that becomes the rule rather than the exception. Afternoon routines are SACRED, and we can't let a picky eater throw them off!
Assuming you have your menu all set up for the week and groceries at hand, plan which dinner you're having depending on the busyness of the evening. This may be obvious, but I'll explain just for the sake of clarity. If you have a game you need to get to at 4 that's half an hour away, stick to making a simple dinner like burritos for dinner. On the nights you just have pick-ups and drop-offs for the practice you can plan on doing those dinners that take a little more time.
And as much as it is in your power to make it happen, have dinner as a family. Pray together and talk to one another. No phones or toys at the table. This may seem like a major pain, but I guarantee you it's worth it. Before you know it, those little sweaty, stinky soccer players will turn into huge, smelly soccer players who graduate and are out of the house before you know it. Don't allow the busyness of life to steal the joy of spending time together as a family
Time to wind down.
Finally, it's time to settle in for the night! Normally in our house, kids bathe at night, parents shower in the morning. Just like with your afternoon routines, my recommendation is to keep your nighttime routine consistent. Kids (and let's face it, adults too!) enjoy routines. It's comforting and empowering to know what comes next. Chaos happens. Believe me, I get it. With 9 kids, chaos tends to creep in now and then or daily at one point or another. But where routines like bedtime can be kept orderly and regular, try your best to maintain that. Your kids will be clean, teeth brushed, read to, and in bed without nearly as much fuss too. If they know this is how it's done, then they'll do that. A good routine sets up the expectation and is much less likely to get push back from your kids.
 Now what?
Once those kids are in bed, many of us want to relax! If that's what you need to do and you have the time, do it! Or if you need to do some work, get it done! But whatever you do, do it all for the glory of God. We all know that, right? Especially if we've been in church for any length of time, or you may even know a kid's song that is all about that. But it's easy to get caught up in scrolling through FB for way too much time. Or watching silly YouTube videos rather than getting some other more pressing things done. We've all done that, yes? I know I have!
That's why we all need the reminder to do all that we do, even unwinding and relaxing, to the glory of God. It doesn't mean we're reading our Bibles every minute of the day. But we are careful not to overindulge our eyes on unnecessary things or squander the time doing anything that we wouldn't want our kids, or our spouses or our friends to know about. Because our kids, our spouses, or friends may not know what we do with our downtime, but God does.
Easier said than done. I know. But just keeping it in mind is helpful!
Hit the sheets!
Last but not least, go to bed at a decent hour and with a good book! We all have different amounts of sleep that we need. I've read about people needing as little as 4 hours to as much as 9! I can't imagine either extreme, but I'm somewhere in the middle as I'm sure most of you are. However much time you need to be able to function and be coherent the following day, be sure to get. Coffee helps with less sleep, but the reality of sleepiness will always come back to bite you if you keep crossing what your body naturally needs.
And as I mentioned, try and read before bed. Even if it's just a paragraph, it's something. Some nights, that's about all I can get through without the book falling to my chest. And that's OK. Rome wasn't built in a day, and books were created to be read gradually. Some more gradually than others, but who cares! Better bit by bit than not at all.
What do your afternoon routines look like? Do you have any good tips or helpful routines to share? 
ROCK YOUR AFTERNOON ROUTINES –  DON'T LET THEM ROCK YOU!
CLICK HERE

TO GET A ONE YEAR FREE MEMBERSHIP TO AXIS:
OFFER GOOD THROUGH 8/31/2021
(after 8/31/2021 receive 25% OFF)
"So don't worry about tomorrow, for tomorrow will bring its own worries. Today's trouble is enough for today."

Matthew 6:34
Michelle Lazor is a wife and mom of 9 blessings! She enjoys spending her time with her big family as well as reading, running, and writing! Her motivation for each of these activities is to draw closer to Christ and glorify Him through it all. She has a personal blog and sells socks on her website, Mud Hen Mama, that affirm biblical convictions. They are fun, bold, and made in the USA!
Download Our New Counter Culture Mom App to become part of the Counter Culture Crusade and find our PREMIUM content to get the most urgent trending news and pop culture alerts!
Be sure to tip us off to any alarming issues or something you would like to have us write about! Our mission is to help parents deal with today's lifestyle trends and how to biblically navigate them, and we appreciate your input!