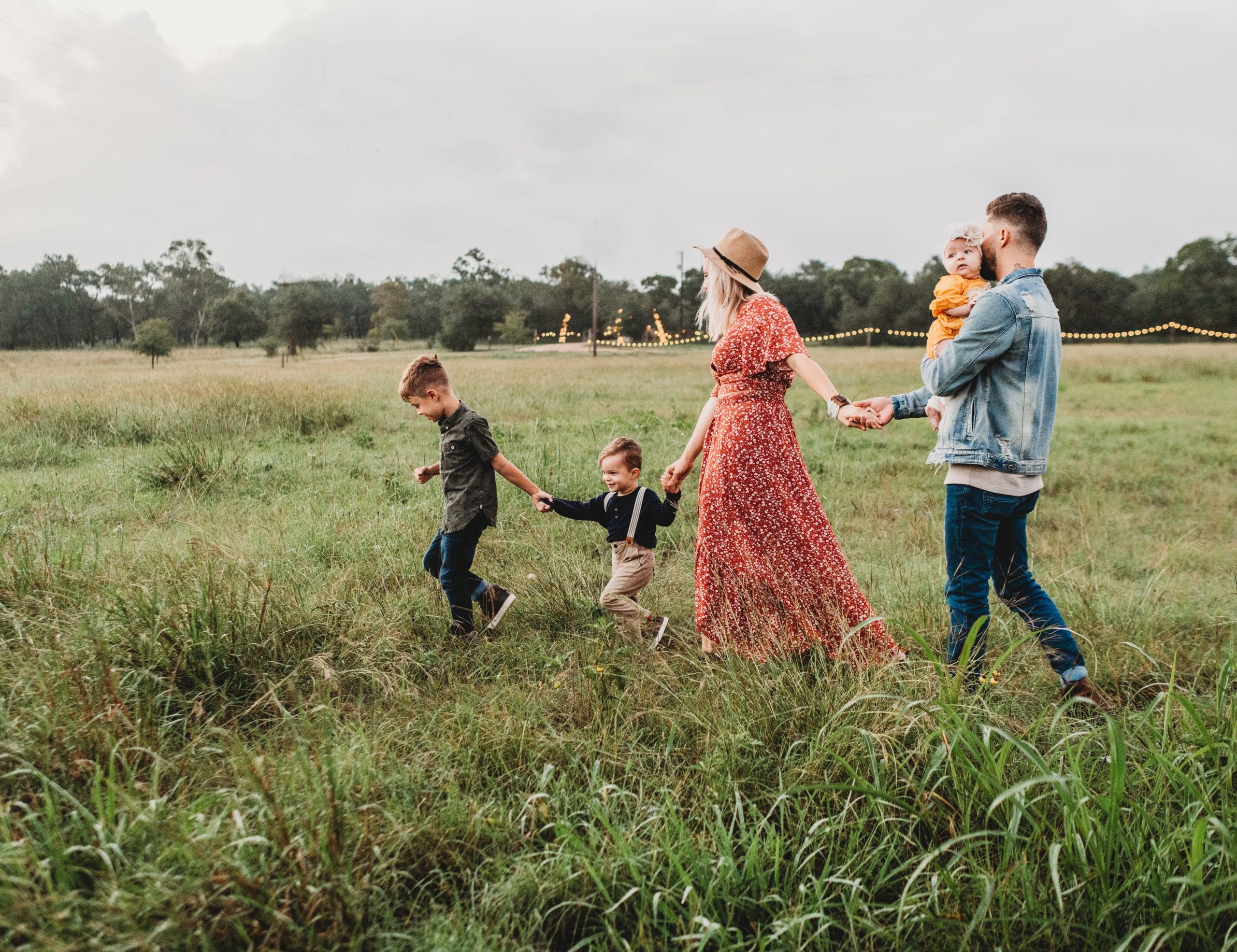 08 Sep, 2020

How To Raise Strong Faithful Kids
by Bethany Dumbleton
---
As a fellow Christian parent, one thing we all want to know is how to raise strong faithful kids. Our world seems to be crumbling all around us. If you are anything like me you can imagine how the future looks. Don't get me wrong, we have a hope in Jesus, but that doesn't mean living in these unknown times is easy.  Imagine your children having to stand strong in the midst of true persecution. My biggest responsibility as a parent is to prepare my kids for the day they come face to face with Christ. But how do we do that?
Begin With The 3 S's
Sin-  We must teach our children the weight of their sins. They have to understand that in and of ourselves we are completely incapable of loving God. "By nature, we were children of wrath." (Eph. 2:3) Because of how Holy God is, and how sinful we are, we were enemies of God. (Romans 5:10) Some may say this is not appropriate for young children to hear about but if our children do not understand that they need Jesus then the next S is irrelevant.
Salvation- "But God is so rich in mercy and he loved us so much, that even though we were dead because of our sins, he gave us life when he raised Christ from the dead. It is only by God's grace you have been saved!" (Eph 2:4-5) With the bad news that we are completely dead in our sin, we get to celebrate with our children about how much God loved us! So much that he would come and bring us to life. And life came by giving us grace through faith in Christ!
Suffering- Just as Jesus suffered for us because of his great love, we should expect suffering to come into our lives. (Acts 14:22) This is so crucial for our children to understand, especially with what we have going on in the world currently. This is absolutely key when you want to know how to raise strong faithful kids. If your kids don't understand that there are going to be times when bad things happen, then they will be clueless about how to stand strong.
I had a friend recently tell me that she is very thankful that her kids pray before meals and bedtime. They know how much God loves them and that is important to her. But she wants to protect them from the evil in the world so they just don't talk about it. She is doing them a major disservice by allowing them to think the world is all good, all the time. Children must know that there will be suffering and sacrifice. It is absolutely necessary if you want to raise strong faithful kids.
Applying Truth to Life
If they do not have a good understanding of those 3 things we need to stay on them until they do. Once they have that down we need to help them along their journey of sanctification. The 2 things we discuss next play a major role in how to raise strong faithful kids.
Studying the Bible Correctly- I was never truly taught how to study my bible. I learned to read a passage and apply it to myself. This is how I did my "bible study" for years! When I look back on those times and what truths I took away I realize how much I was missing. Our kids have to know to study the scripture in its context. When it was written, who wrote it, and who it was written to is a great place to start them!  I highly recommend Women of the Word by Jen Wilkin if you need extra guidance in this area.
Making Objective Decisions- Objectivity is almost dead in our society. We have to teach children that truth is objective and found in God's word. It is not subjective and found in our feelings. When they know this they will be able to look at the world and the suffering they face and make sense of it. They will think critically because we taught them how to study their bible and find the objective truth in scripture.
When we do all of these things, we are on a great start to raising strong faithful kids.
---
Bethany Dumbleton is the Chief Operations Officer for Counter Culture mom. She is first and foremost a devoted follower of Jesus Christ.
Her husband and two children are her main ministry which overflows into her life ministry. She knows that our children follow our example. She strives to help parents grow in Christ, so they may shepherd their children biblically.
---
Download Our New Counter Culture Mom App to get our trending news and pop culture alert notifications.
Be sure to check out the Counter Culture Mom store to arm yourself with more tools to raise strong faithful kids!