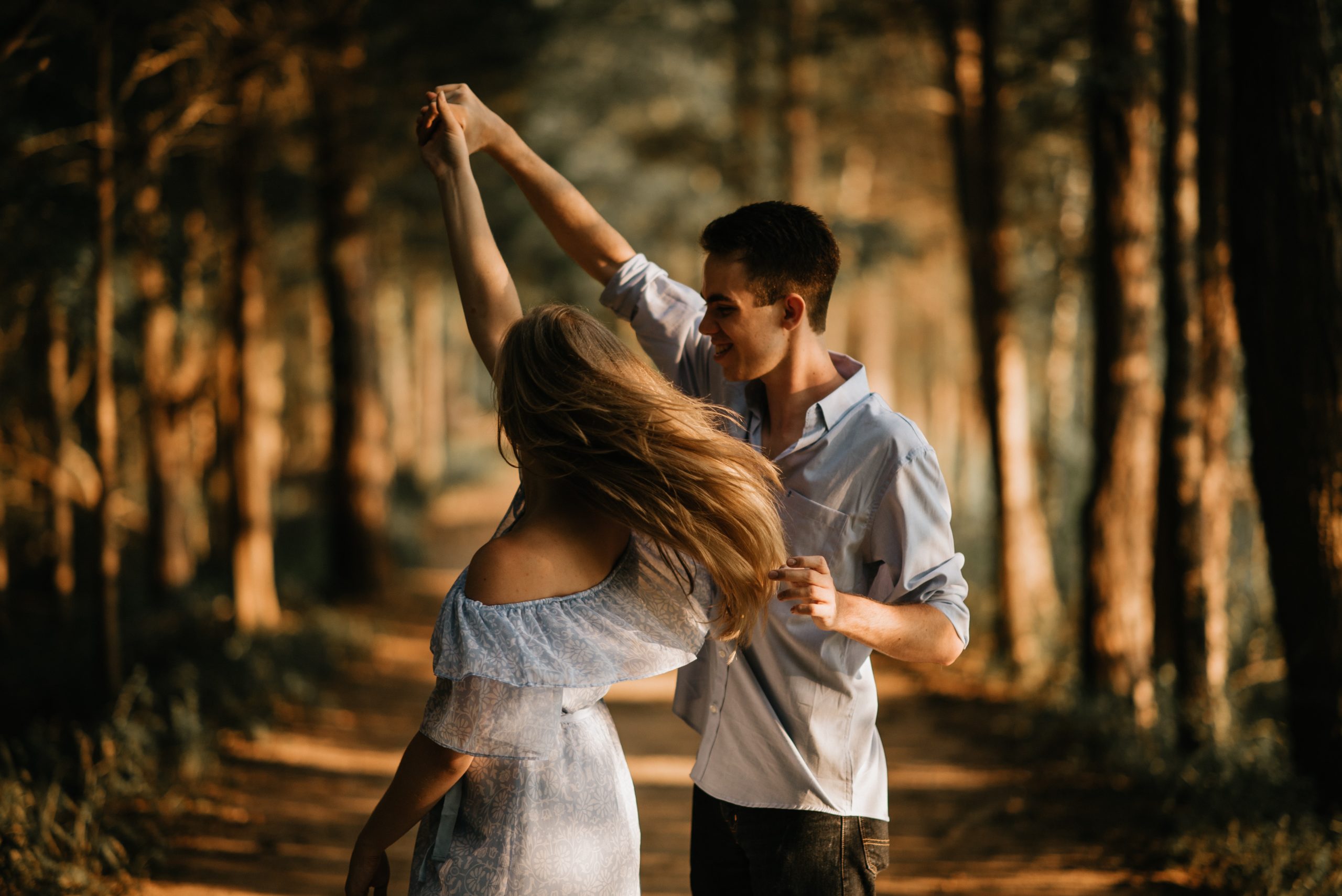 27 Feb, 2021

How To Keep Romance Alive With Your Spouse
by Michelle Lazor
---
That "young love" doesn't have to end!
The key to keeping the romance alive is very simple! Date nights!
Date nights are one of those things that always seem like a great idea. But for one reason or the other, they get pushed down on the priority list. We all instinctively know that a night out with our husband can add excitement and a change of pace to the demands of life with children. We know they're important, but date nights are also easy to delay and/or forget about when our calendar is full. Can I hear an Amen?
Balance
Now to balance the importance of date nights, I'd like to interject that date nights are also not necessarily the end-all, be-all. My husband and I have been married for over 21 years. For the majority of that time, we have not had a regular date night. There are seasons of life where keeping romance alive in your marriage seems nearly impossible.
Perhaps that's because there always seemed to be a baby or two around (we have a total of 9 children, the oldest being 18 down to 2-year-old twins). We've never lived close to family, so that doesn't help. We've also committed to me being a stay-at-home mom, so extra cash for babysitters and pricey restaurants doesn't come up often. And you know what? It's been 100% OK. Praise the LORD, we have still had a strong marriage, grounded on Christ.
The LORD always provides what we need, when we need it. He is faithful. Even when we don't exactly agree or understand what He's doing. I can honestly say our marriage is as strong as ever! We are so richly blessed.
Dessert
In my estimation, date nights are a lot like dessert. We all like dessert and it's a wonderful thing to have on a regular basis. But it's not necessary all the time.
What our marriages need more than anything are the meat and potatoes of Christ and intentional time together. Without the meat and potatoes, we could have all the dessert we want and we'd be far from healthy. I've known many couples that have incredible vacations together (without kids!) and regular date nights. But you know what? At the end of the day, their marriage was a disaster.
If the foundation in your marriage is cracked, whatever you build on it will not stand.
Be intentional!
With that said, being intentional about the time you spend with your spouse is truly vital! However, that may look different from couple to couple depending on several things. Maybe your finances are tight? Or you could be in the middle of a pandemic with no place to go (anyone else, or is it just me?). This is when you may have to get a little creative! Sometimes we want to be intentional but we don't know what to do! So, I want to share with you what we have intentionally set up in our marriage so we get to spend time together and keep the romance alive.
Mornings
This is a great time to catch up! It may mean getting up a little earlier, but every minute of lost sleep is worth it for some quiet time together. You will get a few moments to start your day and it's also a good time to find out what's going on in each other's day. We have to be involved in one another's life! It's easy to live two very separate lives (been there, done that). Intentionally ask what the day looks like and be sure to follow up later to discuss it.
After work
Before the dinner rush, have a chat about how your day went. It may not seem ideal with littles around who are potentially hungry and cranky, but I've found this time to be great to catch-up on how my husband's day has been and also talk about what I've had going on. It doesn't have to be an extended conversation. If you commit to intentionally having a conversation daily, it can make a world of difference in keeping romance alive. If you have interrupting children around, you can teach them not to intrude when people are speaking to one another unless it's a true emergency. True emergencies, such as (a) profuse bleeding or (b) broken bones. Luckily, when we've had these chats, we've never had a true emergency. Whew!
Getting out
When you need to get out of the house, but strapped for time, coffee dates are perfect! After we put the twins to bed, we will run to Starbucks for an hour. Older kids can be in charge while the younger ones do something low-key before bed, such as watching a favorite movie.
The go-to dinner out is always a fun option if you happen to have more time. There are a variety of places to go for dinner that is reasonably priced and delish! We love eating Indian, Thai, Greek, or Vietnamese. These are foods our children would not necessarily be big fans of but are nonetheless incredible meals.
Joining forces and going out with friends is always a treat! Even if it's just going to someone else's home, getting out for adult conversation can be incredibly refreshing.
First thing's first
When it comes right down to it, what we are called to do is treat one another as more important than ourselves (Phil. 2:3). If our lives are centered on Christ and we are intentionally prioritizing our spouse and spending time with him, our marriage will more than likely be strong and vibrant. Getting away for a weekend or going on vacation alone are both wonderful things! If you can swing it, go for it! But I'd say even if you can't do those things, all is not lost.
Life is busy and unpredictable. We can control how we respond to the situations the LORD has placed us in. Consistently and intentionally make time for your husband in whatever capacity that may look like. This is what will help you not only keep the romance alive but keep it growing!
So enjoy some date nights! Enjoy each other! Praise Jesus for the husband He has given you. 
---
Michelle Lazor is a wife and mom of 9 blessings! She enjoys spending her time with her big family as well as reading, running, and writing! Her motivation for each of these activities is to draw closer to Christ and glorify Him through it all. She has a personal blog and sells socks on her website, Mud Hen Mama, that affirm biblical convictions. They are fun, bold, and made in the USA!
---
Download Our New Counter Culture Mom App to get our trending news and pop culture alert notifications. You can connect with other parents in the Parent Chat section to gain helpful ideas on how to counteract the Pop Culture Cult!
Be sure to contact us if there is an issue you would like to have us write about! Our mission is to help parents deal with today's lifestyle trends and how to biblically navigate them.