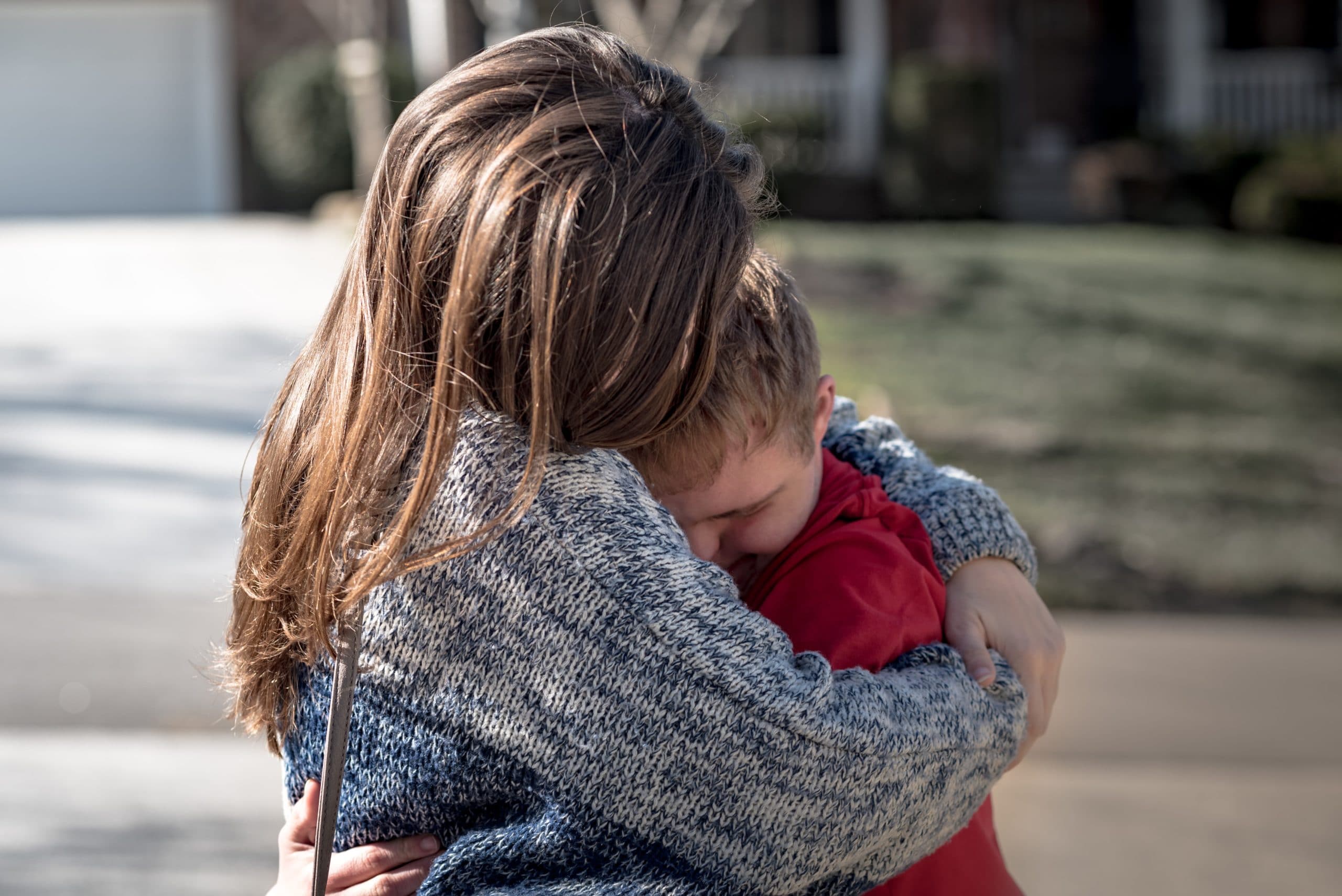 19 Sep, 2020

How to Forgive Completely Like Jesus
by Bethany Dumbleton
---
How in the world are we supposed to forgive completely like Jesus?
"Then Peter came up and said to him, "Lord, how often will my brother sin against me, and I forgive him? As many as seven times?" Jesus said to him, "I do not say to you seven times, but seventy-seven times. "
Matthew 18:21-22 (ESV)
Essential Truths
There are two things I have learned about the context of this passage that we must know before going further. The first thing is that Jesus was actually referring back to Genesis 4:24 when the word says, "If Cain shall be avenged sevenfold, truly Lamech seventy and sevenfold." Jesus surely didn't want us to stop forgiving at 490 times, right? Wouldn't it make more sense for him to make the point that our forgiveness should go beyond what is normal? Absolutely! That is why the second truth I learned brings us the understanding we need. In that time forgiveness was said to be given up to 3 times, so Peter suggesting 7 was out of the ordinary and extremely generous.
Of course, Jesus takes this further and challenges us to forgive, always. Jesus is showing here that his forgiveness goes beyond the normal 3 times, and far beyond the very generous 7 times that Peter suggests. It's unlimited, and we are called to be Holy like Christ. Our forgiveness should mirror His. But, Jesus is Jesus. I am not. Forgive every person, every time? We want our children to know how to forgive completely like Jesus. If we don't do this ourselves how can we expect our children to? So let's learn how.
Let's Get Real
Forgiveness is hard for me because I am a sinner full of pride. I don't want to forgive someone who has done something wrong to me. I want an apology and I want them to have some sort of consequence because they did ME wrong. As parents we see the same thing come out of our children. But how is that considered pride? Isn't that just wanting justice? Aren't they just requesting fair treatment? What is wrong with someone receiving an apology and then forgiving them if you want to?
So What's The Problem With That?
The first is that it doesn't mirror Christ accurately. Christ was humble and forgiving regardless of his mockers and regardless of what the people did against him. He gave himself up for us while we were still sinners (Romans 5:8). And he is "merciful and forgiving, even though we have rebelled against him." (Dan 9:9).
The second is that it puffs me up in pride. Who am I to say that a sin committed against me is any worse than the sins I commit every day? The bottom line is all sin that is committed ultimately is against God. You are not my enemy, I am my own worst enemy. Focusing on someone else's sin gets my eyes off of my own sin and has me more concerned with yours. The enemy LOVES that. He loves when I focus more on other people and what they are doing instead of allowing God to slay my heart and make me more like Christ.
He doesn't want me to, "Get rid of all bitterness, rage, and anger, brawling and slander, along with every form of malice. Be kind and compassionate to one another, forgiving each other, just as in Christ God forgave you." (Eph. 4:31-32) and he most definitely doesn't want me to "Bear with each other and forgive one another if any of you has a grievance against someone. Forgive as the Lord forgave you." (Col 3:13)
What Is The Goal?
Our aim as Christians is to become Holy, as Christ is Holy. (2 Cor 7:1, 1 Peter 1:15-16, Hebrews 12:14). In order to do that we must focus first on His goodness. Secondly, we have to focus on the radical corruption in our hearts apart from Him. And lastly, we have to be in our word allowing the Holy Spirit to transform us (Hebrews 4:12). We need to model this for our children so they also learn how to forgive completely like Jesus.
Brothers and sisters, join me in forgiveness. Let's teach our kids by being an example. Join me in laying down pride and saying, "I am no better than any other. I forgive you. The Lord rescued me when I deserved hell. The right to hold condemnation toward you is not mine because He has not held it against me. I will live like Christ, not like the devil."
Die to yourself.
Paul said, "To live is Christ, to die is gain." (Phil. 1:21)
---
Bethany Dumbleton is the Chief Operations Officer for Counter Culture mom. She is first and foremost a devoted follower of Jesus Christ.
Her husband and two children are her main ministry which overflows into her life ministry. She knows that our children follow our example. She strives to help parents grow in Christ, so they may shepherd their children biblically.
---
Download Our New Counter Culture Mom App to get our trending news and pop culture alert notifications. You can connect with other parents in the Parent Chat section to gain helpful ideas on how to be a Counter Culture Mom!
Be sure to contact us if there is an issue you would like to have us write about! Our mission here is to help parents deal with the current culture and how to biblically navigate it.