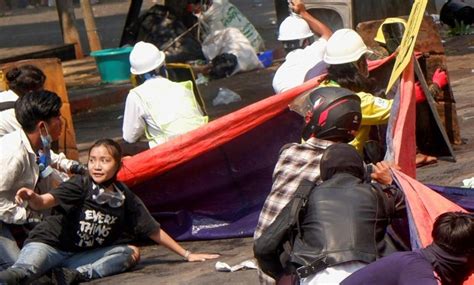 14 Sep, 2021

How To Be A Modern Day Martyr
Modern-Day Martyrs?
I would like to take the time to applaud the men and women that have been a part of the pandemic fight since day one.  Each and every one of them deserves gratitude and respect. Many call them heroes.
But, there are others that deserve gratitude and respect. I like to call them "modern-day martyrs"; those that have suffered and sacrificed for the sake of principle and belief.  People who have put fear aside.  Those, because of censorship, hypocrisy, fraud, and unfairness have suffered.  People who have stood on principle and in the process sacrificed jobs, friends, or family.
Who are some of these modern-day martyrs?
People like Leigh Allyn Baker, a mom that spoke out at her local school board meeting against mask mandates. Karli Wolfe, the nursing home LPN, decided not to get the COVID19 vaccination. Kevin Sorbo, the Hollywood actor who lost his agent because of his belief in Christ. Toni Shuppe is an entrepreneur that has advocated for election audits. David Magill, the small business owner that refused to close his restaurant doors. 
The ones I named, and countless others, are the real heroes in my book. Look at them as the modern-day martyrs. These are the people that seek the truth. Modern-day martyrs stand up for principle and morality. Additionally, these people have put God and country ahead of profit and politics. They don't let fear or force dictate or control life.
You may feel making the decision to die for someone you love would be an easy decision. But would you be willing to take a hit for the sake of fraud? Would you be willing to die to yourself to expose hypocrisy and stand for what is right, fair, and true?  
How do you become a modern-day martyr?
By putting things in order:  God, Country, Self.
Modern-day martyrs have faith. They believe, think rationally, and know history. They have respect and research facts. These modern-day martyrs listen and learn. Lastly, a modern-day martyr realizes that no man, government, agency, industry, or church is in control.  
GOD IS IN CONTROL:
When enough people make the decision to fight for God, vindication of country and self will follow.   There will be a time when fear fades and when justice reins. There will be a day when the modern day martyr achieves glory.
"Then shall your light break forth like the dawn, and your healing shall spring up speedily; your righteousness shall go before you; the glory of the Lord shall be your rear guard."

Isaiah 58:8
READ THE CHRISTIAN LEFT BY LUCAS MILES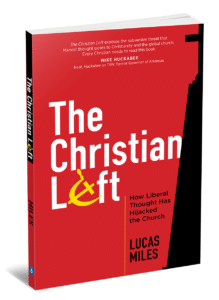 The church has been invaded.
The Christian Left unveils how liberal thought has entered America's sanctuaries,
exchanging the Trinity of the Father, Son, and Holy Spirit for the trinity of diversity, acceptance, and social justice. This in-depth look at church history, world politics, and pop culture masterfully expose the rise and agenda of the Christian Left.
Readers will learn how to:
Identify and refute the lies of the Christian Left
Uncover the meaning of love as Jesus defined it
Navigate controversial subjects such as abortion, gender identity, and the doctrine of hell
Gain confidence in upholding biblical values
Come face-to-face with the person of Jesus, who is neither left nor right but the embodiment of truth and grace
Lisa is a wife and dog mom.  Her past career in marketing allows her to work as a volunteer helping charities with fundraising and promotional needs. She is the head of Evangelization at her parish and serves in a variety of ministries to spread the good news of Jesus Christ.
Download Our New Counter Culture Mom App to become part of the Counter Culture Crusade and find our PREMIUM content to get the most urgent trending news and pop culture alerts!
Be sure to tip us off to any alarming issues or something you would like to have us write about! Our mission is to help parents deal with today's lifestyle trends and how to biblically navigate them, and we appreciate your input!