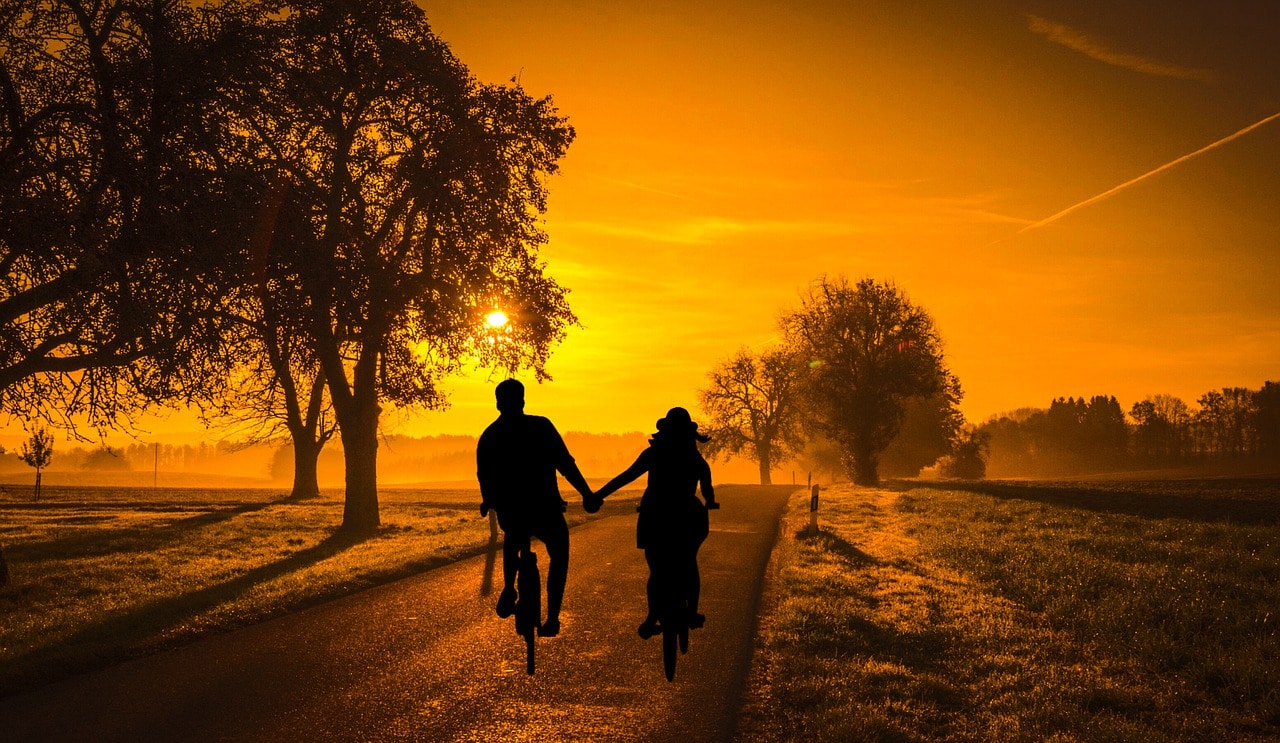 08 Feb, 2020

Horrible Hookup History and How to Save "the Date"
by Dr. Joe Malone
---
Over the last 100 years, dating has been going extinct due to the proliferation of the horrible hookup culture. Time to do something about it!
As we approach Valentine's Day do you ever look back with fond memories on your romantic teens and early 20s? Things sure have changed. A 2015 study of over twenty-four thousand students from twenty-two different colleges in the USA showed that 62% had hooked up since they arrived on campus while 61% had dated. How did this radical rise in promiscuity come about?
Early dating culture
Sociologist Kathleen Bogle says that in the early 1900s the "Calling Era" had boys using calling cards to meet with girls while chaperoned by their mothers in the girl's families' parlor. By the early 1920s, they began to date. They might meet for dinner or take in a play or movie at the theatre.  As with the iPhone today, technology accelerated promiscuous change. The invention of the car was a major part of reinforcing this new culture. By the mid-1920s dating had become common across the USA.
During the 1920s and 1930s dating was taken part in nearly exclusively on college campuses by fraternity men. Men then outnumbered women six to one on campus. Women wanted to be seen as a valuable yet available commodity, so they avoided being perceived as easy. a drinker, or too often in the company of the same man (so they would not seem to be attached). They also were most interested in dating the top-rated of "BMOCs" (Big Men on Campus). During World War II dating took on a more serious aspect with men longing to be able to get home alive and settle down.
After the war, the economy boomed, and the prosperity allowed couples to marry younger than they had been able to earlier. People had larger families and domestic life flourished. This was really the golden age of courtship and marriage.
Trend toward promiscuity
The predominant dating style during this era was going steady.  Often time's couples would give each other something to wear so that others would know they were taken. They went out often. As far as intimacy is concerned "necking" and "petting" were the main activities that went on. This was a higher level of intimacy than had gone on in the Calling Era. Premarital sex also took place during the dating era, but very rarely.
An interesting study of women of different ages points out this intimacy revolution. Only 24% of pre-World War II brides had lost their virginity prior to marriage, of baby boom brides 51% had lost it before they were married, and in those married after 1965, a full 72% were not virgins at the time of their marriage. So, the trend in young adult intimate relationships has been toward less and less commitment and more and more promiscuity.
The horrible hookup
Hookup culture or casual promiscuity promoted by the secular authorities began in the mid-1960s. This was boosted greatly by the 1960 invention of the birth control pill which liberalized attitudes toward sexuality. Another factor is the cultural changes brought about by feminism. Feminists promoted the thinking that women should feel free to practice sexuality both inside and outside of marriage.
On most college campuses up until the 1970s, there were rules that restricted sexuality like single-sex dorms and monitored visitation. Also, after the mid-1960s college administrators began caving to activist student's demands for privacy and greater sexual freedom. Student conduct policies began disappearing and soon students were allowed unlimited access to the opposite sex. Administrators started merely warning students about sexual assault and STDs. Finally, college student bodies have become majority female. The smaller number of available men has allowed them to impose their desires often to have intimate relationships without the customary investment and commitment of the past.
All these developments have created an environment where nonmarital sex is normalized. Youth get the cultural message that if they aren't casually sexually active, something must be wrong with them.
The situation as it has developed is not tolerable. It is bad for our youth and society on so many levels. As adults, we need to start focusing on this crucial area of the promotion of sexual integrity in our younger generations.
Please stay tuned for my next blog post in which we will discuss solutions.
---
Dr. Joe Malone, a physiologist, holds a Ph.D. in Health and Human Performance with a minor in neuropsychology and a specialization in sexual health. He has taught for many years at Middle Tennessee State University and has guest lectured at Vanderbilt and Princeton. Dr. Malone served on the CDC Initiative for STD Prevention for the state of Tennessee. He is also the founder of Sex IQ.