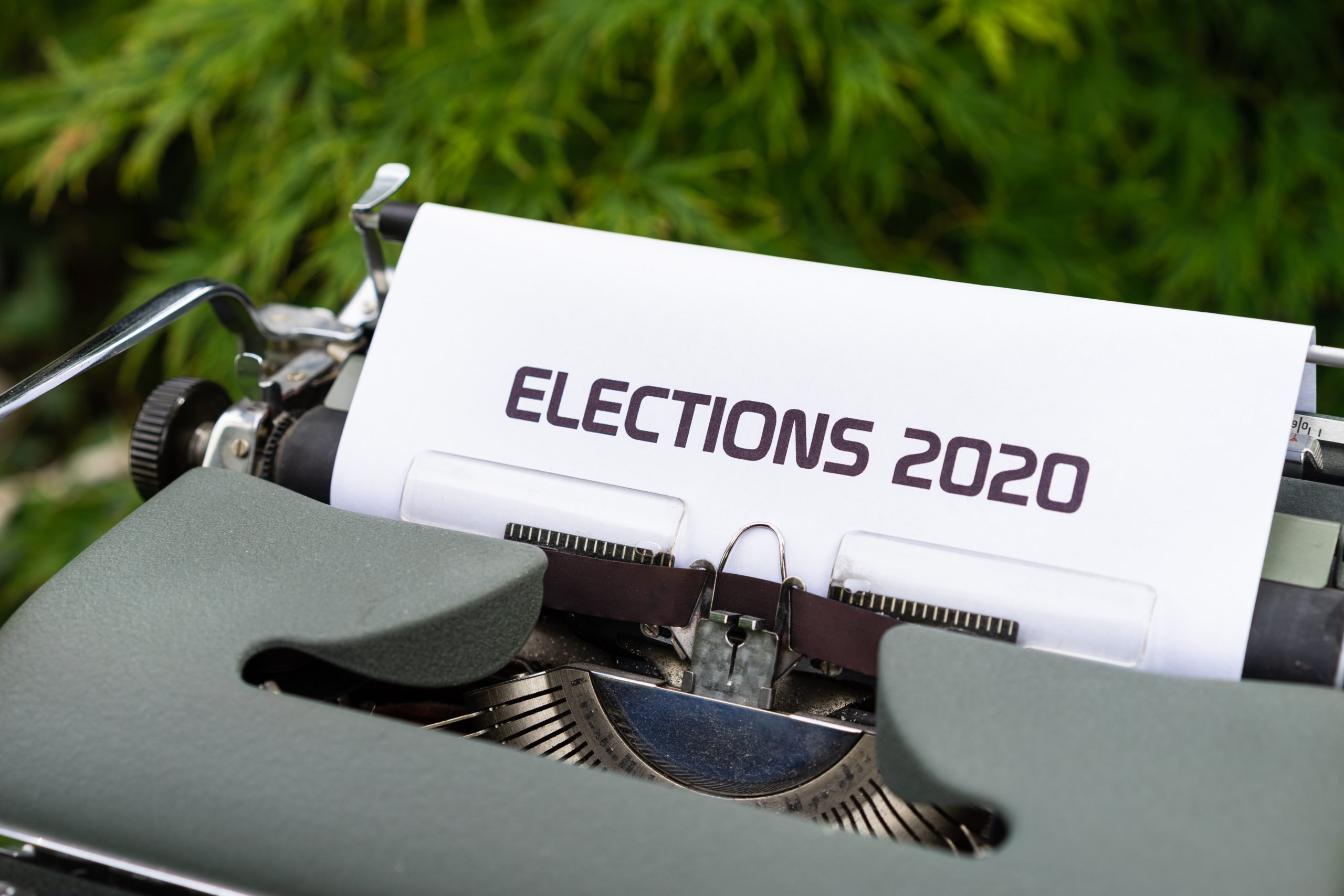 14 Oct, 2020

Choosing the Best Candidate: Stand on Principles When You Vote
by Dr. Kathryn Knight
---
Will Christians Show Up At The Poll?
We are less than a month out from a presidential election, and many Christians are still not sure if they will vote, nor which candidate they will choose if they do vote. Some folks say that Christians should stay out of politics, kind of a "let the chips fall where they may" attitude. This is not the model that the Bible advocates. From both Old and New Testaments, we are commanded to obey the government, and in our case, this means choosing leaders who stand for godly principles. We must know we are choosing the best candidate and stand on principles when we vote.
What are some things to consider?
Clearly, neither of the two major candidates is perfect. But one, President Trump, has been a champion of biblical ideals like life and freedom during his first term in office. Biden, on the other hand, says that killing babies in the womb (even full-term babies that survive an abortion) is fine and should even be paid for by you, the taxpayer. Do you want your money to go toward killing babies?
The abortion debate is just one issue where we as Christians need to have the clarity to see beyond the rhetoric, personalities, and schemes to discern what the candidate really supports. We will never have a "perfect" candidate on any ticket. But we can choose the one who most clearly supports biblical standards. Other issues where the candidates differ is in personal freedom, the rule of law, the Constitution, private property rights, and health care. Be sure you know each candidate's positions on these and other important issues. When choosing the best candidate, we must choose the side that most supports biblical stances and vote on these principles.
In conclusion;
The presidential race is the biggest race this year, but the down-ballot races may be equally important and will have an impact on your daily life. Mayors, governors, school board, and city council members also need to be vetted before you vote for them. They need to agree with our Constitution and rule of law.  This election is important for many reasons. Do not miss the chance to let your Christian voice be heard. Use the following action items to help you decide these important votes.
Action Items:
There needs to be a reawakening to the necessity of fervent prayer in our country. Pray for the candidates, the outcome, your ballot choices, and the other millions of Christians who will vote. 1 Timothy 2:1-4 and Romans 13:1 tell us to pray for our leaders. 2 Chronicles 7:14 tells us that if we Christians will pray and turn to Him, God will heal our land.  Let's pray together for this election!
Go take the time in your research so you are confident you are choosing the best candidate. Educate yourself and others. Look at what each party and candidate stand for. Educate yourself and others. Find a non-partisan voter's guide (like this one from AFA https://ivoterguide.com/?partner=afaaction) and see how the candidates answer the questions. If you know a first-time voter, encourage them to vote based on a candidate's positions and not just on emotions or what the ads say.
Remember, we are in a unique position in the United States to elect our leaders. Choose carefully which agenda you will support. Do not vote without researching the issues, and do not forget to vote the entire way down the ballot. You do need to go vote. We Christians need to take a stand for biblical principles at the voting booth. This article has lots of food for thought about our duty to vote. https://christiansengaged.org/blog/vote-amp-engage-romans-13-and-the-3-boxes-of-liberty.  Go look at the Heritage Foundation for ways to help take America back from unbiblical views.  www.heritage.org. 
---
Dr. Kathryn Knight is a 20+ year homeschool veteran who has graduated with three of her five children.
Kathryn loves to find creative ways to make learning hands-on so brain synapses connect and her kids enjoy school and remember what they've learned.
---
Check out all of the informative content on the video page! And make sure to download and share the new Counter Culture Mom app with every parent you know! We need to stay AWARE of the craziness going on.