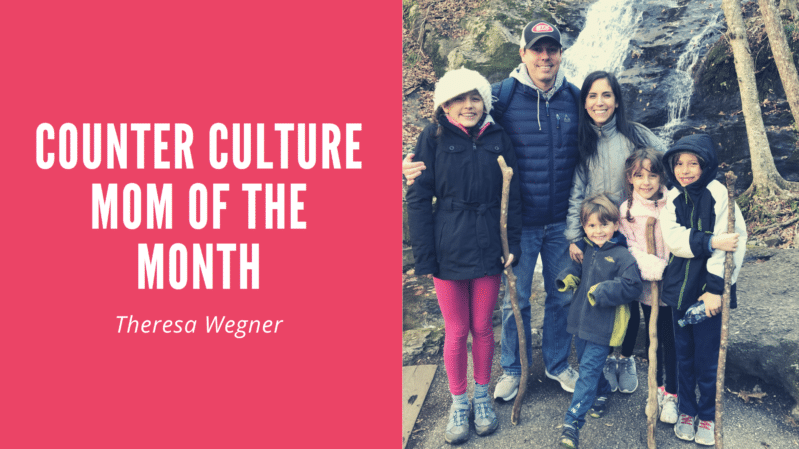 18 Mar, 2020

Celebrating Counter Culture Mom of the Month: Animo Cards Creator Theresa Wegner

Counter Culture Mom celebrates Mom of the Month, Animo Cards game creator Theresa Wegner. As her kids' obsession with trading card games became more prominent, Theresa started thinking about how that medium could be used to glorify God. May her story inspire you!

Tina's interview with Theresa will be available soon on Hollywood Insider, but here is an excerpt: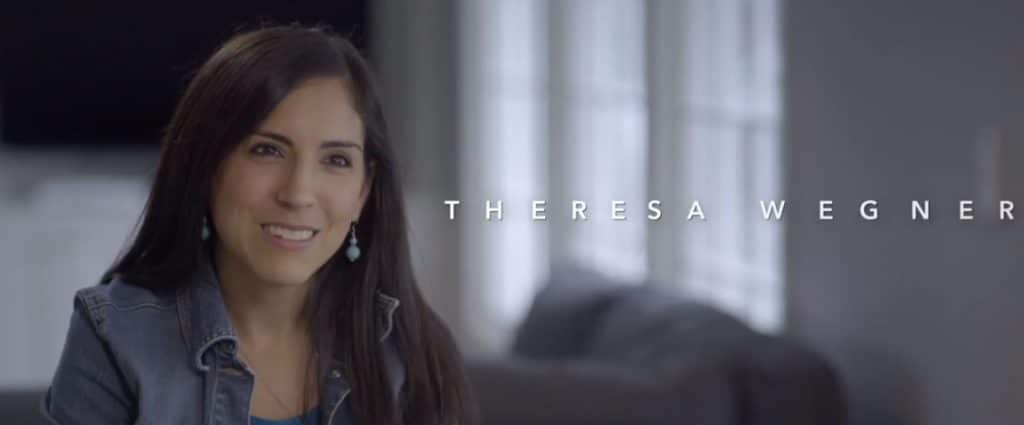 Tina: What happened with your kids?
Theresa: Our kids were obsessed with Trading Cards.  From my 9-year-old on down to my 2-year-old, they were all just fascinated with them.  None quite as much as my 6-year-old son.  Without buying a single card for him, we noticed how his library of cards quickly grew as he would get them from friends at school and the neighborhood.  Kids would come to our house to play and would bring boxes full of these cards to talk about and trade.
It wasn't long until we noticed some things that made us think… First off, we noticed how easily our kids shared the cards (whether game cards or sports cards) with their friends.  We thought, how great would it be for our kids to be able to share God's Word just as easily?
We noticed our kids would carry the cards around with them wherever they went and we thought, how great would it be if they desired to carry God's Word with them like that?  We noticed how our kids would study and memorize the stats and characters on the cards and we thought, how great would it be for our kids to memorize God's word that fervently?  We noticed how they were imitating the characters or striving to meet goals of sports figures on the cards and we thought, how great would it be for our kids to desire to imitate God's word and strive to be like Christ in a similar way?  We also noticed some things that alarmed us – especially with the trading card games.  We noticed the ones they were most attracted to often gave their characters magic, psychic or violent "powers" and these characters would be played against one another in imaginary battles.  We desperately searched for something which could fill our kid's little hard drives with something much more beneficial.
Tina: Why did you get involved?
Theresa: Unable to find anything that would live up to their standards and ours, I decided to make my own cards as a Christmas gift to my children. I wanted them to know that while it's fun to fight pretend battles with toys and games, there are real battles that we face every day in our hearts and minds. We've been given a weapon to overcome those battles.  In essence, we wanted our cards to give them access to the TRUE power of God's Word to help them fight the REAL battles they face in their minds and hearts every day.  To our delight, our kids LOVED them.
Tina: Did you have any worries or reservations about this new adventure? 
Theresa: It wasn't our original intention to put the cards on the market (I certainly didn't need a second job!) but because of the response we received from other parents and kids desiring them for themselves, we decided to put in the time and resources to develop the cards and create intriguing and fun games to go along with them. Every aspect of the cards and the games were developed with the purpose of pointing the cardholders to the gospel.
People really are becoming obsessed with fantasy and it's an idol for sure. We had one person angrily comment on one of our posts showing our "Tadawan" and "Obeywan" characters which are parodies on Pada-Wan and Obi-Wan from the Star Wars series.  They said, "How dare you mix Christianity with my religion."  Scary for sure.

Tina: How can parents use Animo?
Theresa: There are so many ways Animo can be used as a spiritual teaching tool!  One of the best ways to use them is to chose a virtue you want to work on or a sin you want to defeat and carry the card that best goes along with that sin or virtue and meditate on the verse on the card throughout the day to hello you either live out the virtue or defeat the sin.  Adults and kids alike benefit from this – in fact, I have a card in my phone case!
Another fun way to grow spiritually with Animo is to create your own characters!  Draw a character and think up a sin or a virtue and search the Bible for what God has to say about those attributes.  Pick a Bible verse you want to put along with your character and put a fun name to go along with it as well! We also encourage people to use the cards as scripture memorization tools.  We have a checklist you can use not only to track how many of the cards you have but also how many of the verses you've learned!  We also host a Bible Verse Challenge every month through our site where everyone who participates receives a free holo version of the character of the month!
Even our games encourage scripture memorization as you can have strategic advantages as well as score extra points as a result of having scripture memorized. There are even more ways to engage kids spiritually with the cards and those can all be found on our website in the How to Play section.
Tina: What's next for Animo?
Theresa: Our prayer for Animo has always been, if God can use them to multiply His kingdom and they can be a tool for others to enjoy, learn, imitate and share His Word, that He would be the CEO guiding every decision and aspect of our company.  Animo is now available online and in Christian retail stores across the country and we are currently in the development of our second expansion!  We are excited to launch our next Kickstarter campaign in April in hopes of getting God's Word into even more hands in a fun and engaging way!
Here's the interview with Counter Culture Mom and Theresa!
---
Counter Culture Mom believes in the power of grassroots activism.
Theresa's story is a perfect example of how parents can make a difference in their kids leisure activities. 
EXCLUSIVE OFFER for the Counter Culture Mom Audience!
Animo Living Deck Bible Verse Game 15% off your order using code CCM15
Thank you, Theresa, for sharing your story and inspiring others to do the same in their communities! You can email Theresa directly @ animocards@att.net or stop by the Animo Cards website.
---
Share the inspiration and encouragement by nominating a mom or teen of the month. Email your nomination to Trudi Griffin at trudi@counterculturemom.com.