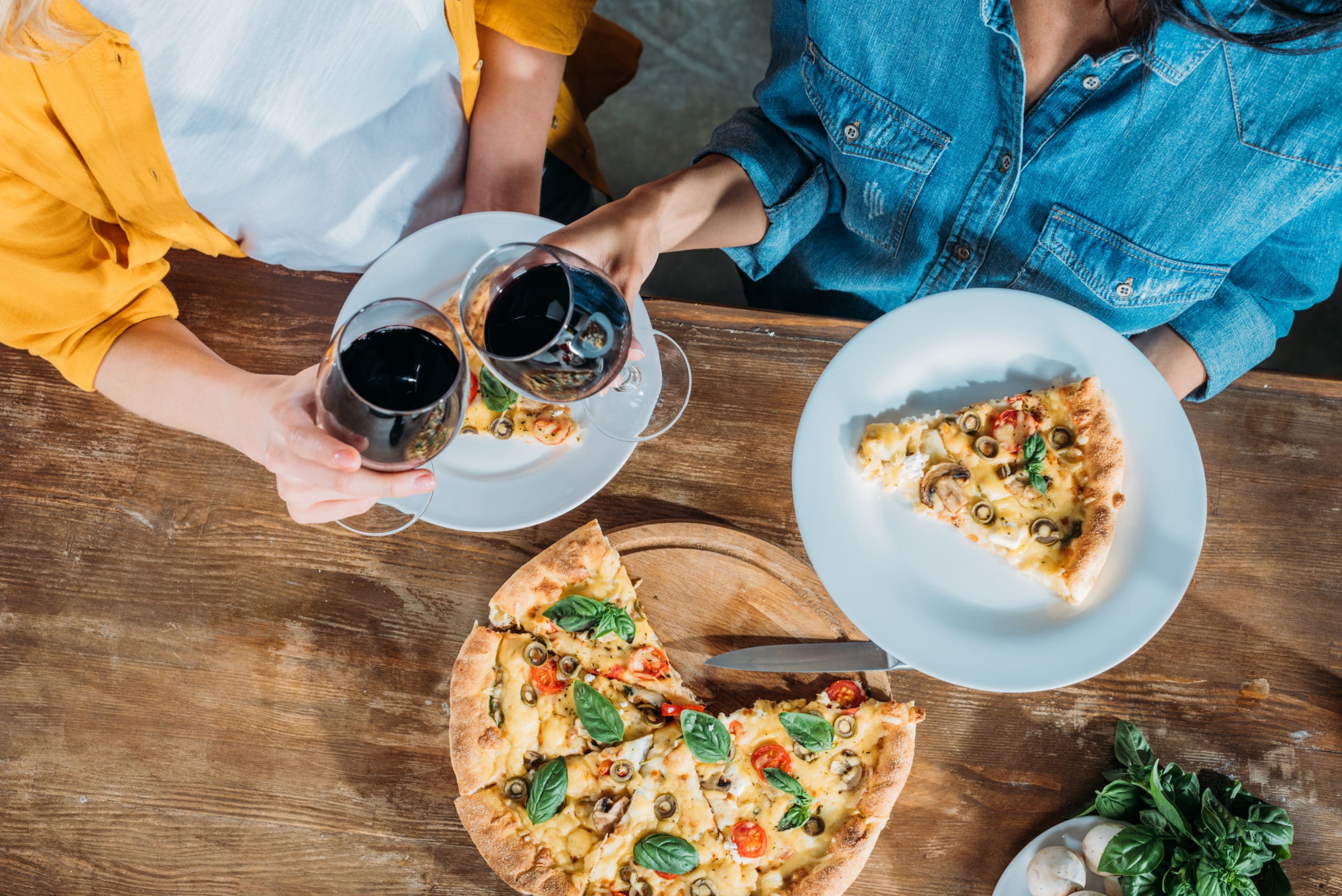 19 May, 2021

A Conversation Under the Guise of Common Good
Trending topics of the day,
they're staking a claim in daily conversation.
I had lunch with an old high school friend the other day. It was wonderful to catch up with Ellen and enjoy some "girl talk" over a pizza.  Unfortunately, our "girl talk" was overshadowed by the trending topics of today.
Our chat turned into discussing major concerns.
Mask mandates, the economy, the censorships, the vaccine controversy.  Our conversation became a list of headline news. First, we talked about the state of our nation. We chatted about our personal fears and our concern for our future. Discussion of our desire to protect our families also came up. 
Wondering if we were unique, we asked each other "Are other women out there sharing the same concerns and fears?"  We both realized we are living in unprecedented times.
Naturally, the conversation turned to our children.
"What is the best way to explain to a child how certain government policies and evil can go hand in hand?"  I asked. 
Ellen shared a story with me.  She and her husband have three daughters.  Her eldest, Lucy is away at college.  Her twin girls, Suzanne and Stacy are fourteen.  Ellen has been working from home during the pandemic.  Her twins are also at home during a flex school schedule.  With everyone under the same roof, more questions about current events prevail.  One of those questions opened up a conversation.
So, Ellen proposed a scenario to her daughters.
"Let's say Suzanne gets an 'A' on her biology test, and Stacy, on the same exact test, you receive a 'D'.  After class, the teacher pulls you both aside and tells you that she has decided you each will receive a 'C'.  She explains you will both receive the same grade because it is better for the whole class to do well.  It doesn't matter how much you studied or know about biology.  How would that make you feel?"
Suzanne's immediate response was "That's not fair."  Stacy simply smiled, with guilt on her face.  Then Ellen asked, "But if you both receive a 'C', wouldn't that make you feel better?"  Each daughter said "No."
Ellen used the example to illustrate how a government should never be an arbitrator of winners of losers.  Or who is essential and non-essential.  She wanted to explain how governments, under the altruistic guise of "common good" can diminish a society.
What is the value of individual worth?
When individual achievement is not supported or permitted, people become a commodity.  Workers simply become a means to an end.  Their contributions only serve the government.   Not their fellow man.  Not God.  People become static. The use of God-given talent becomes null and void.  Individual worth is only measured by usefulness to keep the establishment going.  When you limit everyone to the same opportunities, self-worth dies.  And, when God and self are separated, our world dies.
"So neither he who plants nor he who waters is anything, but only God who gives the growth. He who plants and he who waters are one, and each will receive his wages according to his labor. For we are God's fellow workers. You are God's field, God's building. According to the grace of God given to me, like a skilled master builder I laid a foundation, and someone else is building upon it. Let each one take care how he builds upon it. For no one can lay a foundation other than that which is laid, which is Jesus Christ."

1 Corinthians 3:7-11 ESV
If you have kids, then you NEED these books! The "Tuttle Twins" series teaches children about the importance of freedom and the proper role of government. Grab this exclusive deal now!
Lisa is a wife and dog mom.  Her past career in marketing allows her to work as a volunteer helping charities with fundraising and promotional needs. She is the head of Evangelization at her parish and serves in a variety of ministries to spread the good news of Jesus Christ.
Download Our New Counter Culture Mom App to become part of the Counter Culture Crusade and find our PREMIUM content to get the most urgent trending news and pop culture alerts!
Be sure to tip us off to any alarming issues or something you would like to have us write about! Our mission is to help parents deal with today's lifestyle trends and how to biblically navigate them, and we appreciate your input!