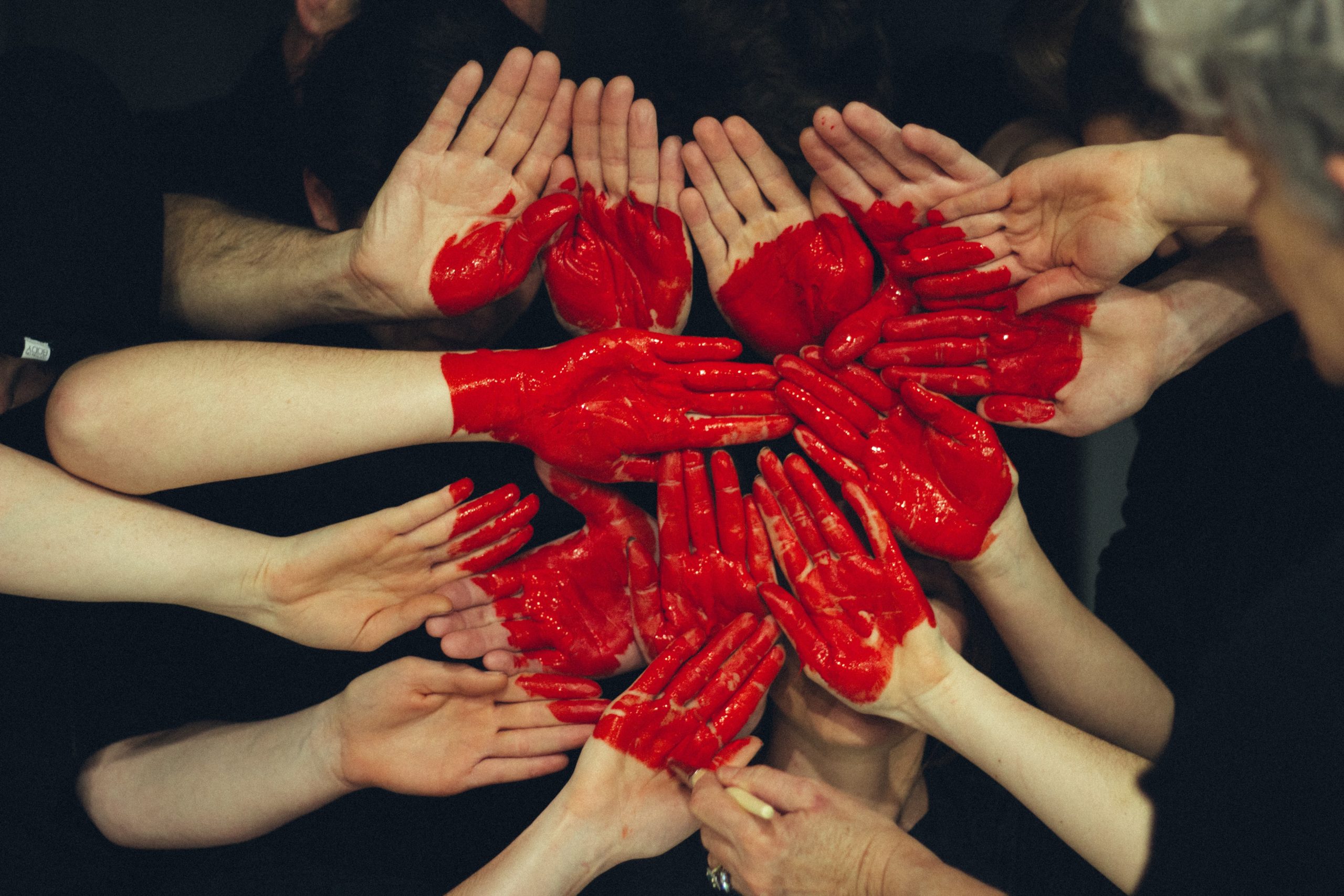 23 Feb, 2021

8 Ways To Be More Loving
Struggling to show the love?
Practice these techniques and transform into a more loving child of God this Valentine's Day!
As I look out my picture window on this cold, dreary winter day in January, I can't help but wonder how I can be more loving to others. Wouldn't more love on my part make a difference in the lives of others? Because, friends, the gloomy weather is a picture of what we have been feeling over the past year with pandemics and civil unrest. 

If you want to know the kind of love that God calls us to be and show, 1 Corinthians 13 is where to start. I like to call 1 Corinthians 13 the "love" chapter of the Bible.

So, based on the love chapter, here are 8 ways to be more loving this Valentine's Day:
_ 1. Be Quiet
1 Corinthians 13:1 tells us that if we are speaking without love, we are just making a bunch of noise. How many times do we monopolize conversations with our own needs and wants? But if we really listened to others, we would center less on ourselves and more on their needs and would then submit those requests to God. Instead of Valentine's Day cards, maybe hand out prayer request cards, simple index cards decorated with Washi tape and colors.
_ 2. Apply your knowledge and wisdom
Verse 2 tells us that if we don't have love, nothing we have learned or achieved is worth anything. Think about the last "know it all" you had the unpleasant experience of listening to for what seemed like an eternity. Did that build you up at all? So in this season when love is on the front burner, pick one thing you are good at and teach it to your kids, your husband, or a friend. Then relate that small bit of wisdom to the mysteries talked about in verse 2. How can you purpose to be more loving when you engage with others?
_ 3. Give from a generous heart
So often we give and give of ourselves, eventually resenting the strain on ourselves physically, financially, or spiritually. However, verse 3 reminds us that if you do these things without love you have not gained any credit. In fact, we all know that without a generous and cheerful heart, the benefactor of our gifts and time isn't blessed either. This year, delight yourself in the Lord (Psalm 37:4) and then let that delight pour out onto someone else. Small things like listening to a child recite verses for their AWANA program or taking cookies to a neighbor, make an eternal kingdom difference.
_ 4. Humble yourself
Humility is imperative! Verse 4 tells us that love does not envy or boast. This Valentine's Day, take note of the success someone in your circle has recently achieved (or their child). Be intentional and send them a note via snail mail (because that's much more fun for the recipient) and impart how happy you are for them. Send congratulations! Recently, a friend sent me a precious note to thank me for hosting a small fellowship at my house. We are in the process of remodeling our kitchen and instead of being jealous, she was genuinely happy for me. Trust me, that remodel has been 25 years in the waiting! Her note was nothing less than loving and encouraging.
_ 5. Do something you don't want to do
I know this one sounds really strange, but I'm telling you it will have a lasting kingdom effect. I've noticed that to continue to be sanctified and to make a difference in someone's life, I HAVE TO DIE TO MYSELF. This is crucial to being more loving. And every time you play an endless game of Hi Ho Cheerio with your four-year-old, or go to that tractor pull with your husband, you are living out 1 Cor. 13:5 by not getting your way, and without resentment.
_ 6. Get off social media
Verse 6 tells us to stop rejoicing in others' junk (well, the Bible is more eloquent). We are so inundated with the corruption in the world of science and politics. Not only do we see a feed full of countless accusations, theories, and opinions, we also have front-row seats to everyone's comments. We cannot rejoice when we see another politician or scientist commit acts of evil as if they prove that we are more righteous. Friends, we are not more righteous. We are sinners. Praise God for the free gift in Christ Jesus! But please, if you need to be more loving, get off of social media!
_ 7. Do an act of kindness
I know that the idea of "random acts of kindness" feels worn out, but we cannot become weary of doing good (Galatians 6:9). Verse 7 in the love chapter reminds us that love bears all things. Do something nice for someone who needs you to bear some of their pain. With necessary precautions, visit or call someone to tell them you are thinking of them. It doesn't have to be complicated. I have an adult daughter who is going through a difficult time right now and so, when in my morning devotion I found a verse and worship song that would encourage her, I texted it right over. That is how you love.
_ 8. Read your bible
Unless you are in God's Word every day, you cannot hear from Him. He talks to us through Scripture, and when we commune with Him every day, we naturally become more loving because God Himself is love (1 John 4:8). To prepare for Valentine's Day, start looking up verses about love. Write them out. Memorize a few of them. I think you'll find that you are instantly more loving.
---
Just in case you think I have it all together, please know I wrote this post for myself. I am in constant need of reminders to be more loving to those around me. Our words and actions can lead someone to Christ and they can turn them away. So as you prepare for this fun season of love, practice these 8 ways to be more loving and teach them to your children. Satan cannot break the bond of love in the name of Jesus!
---
"If I speak in the tongues of men and of angels, but have not love, I am a noisy gong or a clanging cymbal. And if I have prophetic powers, and understand all mysteries and all knowledge, and if I have all faith, so as to remove mountains, but have not love, I am nothing. If I give away all I have, and if I deliver up my body to be burned,but have not love, I gain nothing. Love is patient and kind; love does not envy or boast; it is not arrogant or rude. It does not insist on its own way; it is not irritable or resentful; it does not rejoice at wrongdoing, but rejoices with the truth. Love bears all things, believes all things, hopes all things, endures all things."

1 Corinthians 13: 1-7 ESV
Gina McAndrew is the Founder and CEO of The Mark Project, an organization that equips believers with the tools they need to fulfill the Great Commission through art. 
She is also the Founder and Director of Potter's Clay Applied Arts, a program that equips students to glorify God through the arts. Gina has a BFA in Studio Art, an MS in Industrial Communications, and an MBA, all from Lindenwood University.
She has been teaching art and written communications to students of all ages for 15 years, focusing on the practical applications of these subjects. As a former upper-level manager and homeschool mom of four children, Gina continuously seeks to implement new and innovative ideas at both companies.
Download Our New Counter Culture Mom App to get our trending news and pop culture alert notifications. You can connect with other parents in the Parent Chat section to gain helpful ideas on how to counteract the Pop Culture Cult!
Be sure to contact us if there is an issue you would like to have us write about! Our mission is to help parents deal with today's lifestyle trends and how to biblically navigate them.