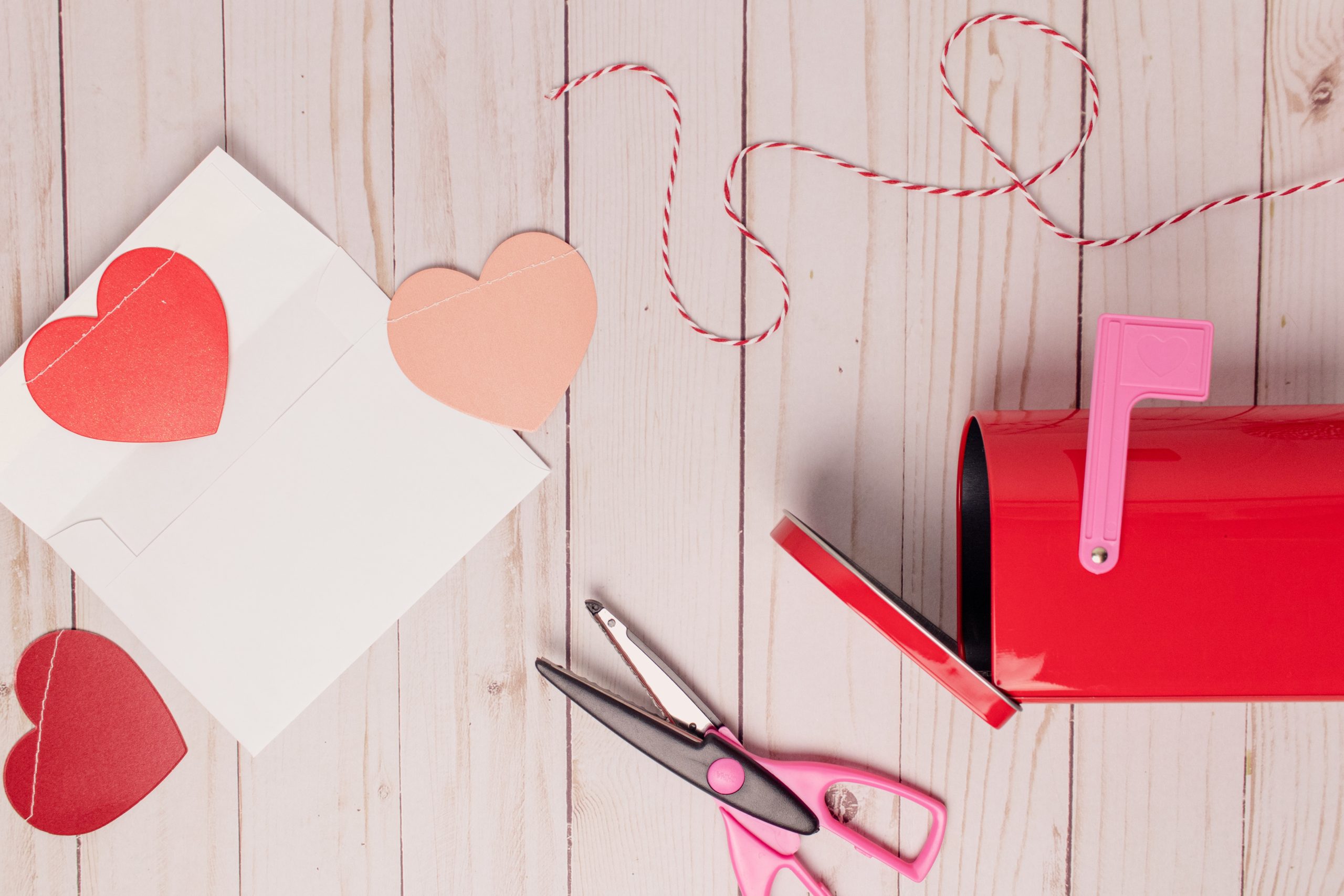 02 Feb, 2021

5 Art Projects to Celebrate Valentine's Day
Get Crafty
with these Valentine's Day art projects designed to show love to those around you!
Valentine's Day. The time of the year when art teachers scramble to find new and exciting ways to depict this holiday of love in their art projects! Seriously. Hearts are expected with an abundance of pink, red, and purple paint. Have you ever wondered how to get more creative? How can you depict Valentine's Day in a way that is fun, yet God-honoring? 

Are you still concerned? Don't worry! These 5 art projects to celebrate Valentine's Day are for those of you without art expertise. And if you are a pro? Well, then your projects should look pretty nice, amen?
_ 1. Prayer Request Cards

.
I've mentioned this in other blog posts, but instead of passing out Valentine's Day cards with worn-out expressions, give people homemade prayer request cards. Grab a pile of index cards, some colorful makers, Washi tape, glue sticks, ribbon, and paper hearts, and get to work! This is something the whole family can participate in and doesn't have to be fancy. If you're feeling crazy, attach a Hershey's Kiss!
_ 2. Paint a Bible Cover.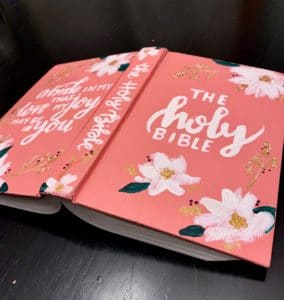 Chances are, you (or your church) have a plain Bible hanging around your house. Now is a great time to get out those acrylic paints and lavish your cover in abundant splashes of color. One of my favorite artists, Tricia Robinson, has been known to paint a cover or two, and her style is perfect for this project. Check out her website for inspiration! www.triciarobinson.com 
_ 3. Embroidered Paper Hearts
Stitching on paper is be a lost art these days. Back in the day, embroidery graced every kind of decoration or clothing imaginable. So, get into your "vintage child" and spend a day cutting hearts out of construction paper and then use colorful embroidery thread and a needle to embellish them. There aren't many projects more satisfying than when mixing several mediums together. This is also a great way for younger kids to develop dexterity. And if you have some toddlers hanging around, make them some lace-up hearts out of cardboard and give them a pink shoestring!
_ 4. Paper Dolls.
While we are thinking about paper, creating paper dolls is a project that instills a variety of techniques to develop fine motor skills. RoseArt used to have a paper doll kit with very simple, rounded people. You don't need a kit, though. I'm certain you can find a free, online paper doll template to use. My kids spent hours and hours making these paper dolls, creating their own clothing and background scenes to use for playing with the finished ones. Why not make some paper dolls with Valentine-like outfits, along with a painted scene? A village of heart-shaped homes, perhaps?
_ 5. Design a Game

.
One of the projects my older students absolutely love it when I let them loose to design a board (or card) game. I have seen so many creative games come out of this project. (I wonder if that's how Parker Brothers got its start?) Try designing a game that emphasizes loving your neighbor, a Valentine mystery adventure, or a Valentine-themed Monopoly game. Many teacher supply stores have blank, foldable boards that you can use with paint or markers. The sky is the limit for creativity here!
And there you have it!
Hopefully, these 5 art projects to celebrate Valentine's Day will help you in your search for fun and creative ways to be artistic. All of these can be adapted to any age with a little imagination and some simple art supplies. Of course, all of the activities lend themselves to teachable moments. Do some research in your Bible and find a dozen or so verses about love. Have your kiddos write them out and memorize them as part of your celebratory traditions. Above all, love one another this Valentine's Day!
---
"Teacher, which is the great commandment in the Law?" And he said to him, "You shall love the Lord your God with all your heart and with all your soul and with all your mind. This is the great and first commandment."

Matthew 22:36-38 ESV
Gina McAndrew is the Founder and CEO of The Mark Project, an organization that equips believers with the tools they need to fulfill the Great Commission through art. 
She is also the Founder and Director of Potter's Clay Applied Arts, a program that equips students to glorify God through the arts. Gina has a BFA in Studio Art, an MS in Industrial Communications, and an MBA, all from Lindenwood University.
She has been teaching art and written communications to students of all ages for 15 years, focusing on the practical applications of these subjects. As a former upper-level manager and homeschool mom of four children, Gina continuously seeks to implement new and innovative ideas at both companies.
Download Our New Counter Culture Mom App to get our trending news and pop culture alert notifications. You can connect with other parents in the Parent Chat section to gain helpful ideas on how to counteract the Pop Culture Cult!
Be sure to contact us if there is an issue you would like to have us write about! Our mission is to help parents deal with today's lifestyle trends and how to biblically navigate them.