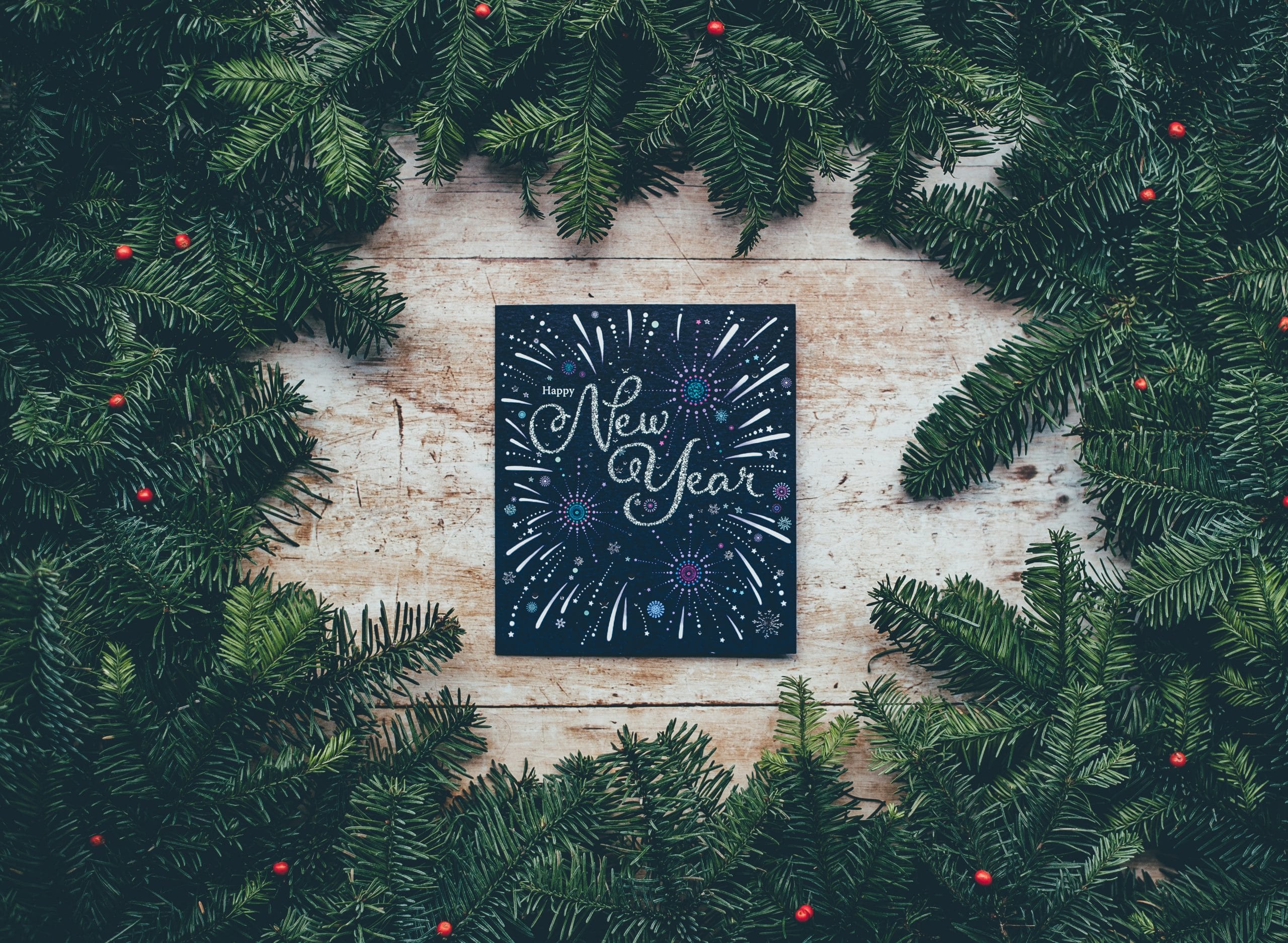 06 Jan, 2021

10 Ways To Make Your New Year Joyful
by Gina McAndrew
---
Whether young or old, make these activities a part of your celebrations to make your new year joyful!
People traditionally signal in the new year as a way to remove old habits and start fresh. Our top 10 ways to make your new year more joyful are just the tip of the iceberg. By instituting some of these traditions in your home, you will be building a strong bond between not only your family members but also with friends and extended family. These are all designed to help your family be a beacon of light in a world that has been surrounded by darkness. Matthew 5:15-16 implores us to let our lights shine, so without further adieu, here are the top 10 ways to make your new year joyful!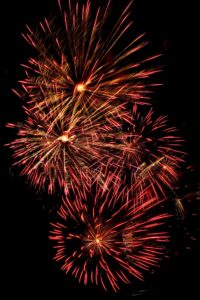 _ 1. Start a book club
Book clubs are a great way to inspire fellowship over a common interest. Not only will your kids be exposed to many good books, but they will form life-long relationships with others in the group. Be vigilant about the books you choose, and try to start with stand-alone books. Series books tend to distract (especially if it's a good series) from exploring other genres or authors. Focus on the Family is a great resource for suitable books by age and genre. BONUS: Start one for yourself too!
_ 2. Build a gingerbread house.
Who says gingerbread is just for Christmas? So many of us run out of time BEFORE Christmas, so why not swim upstream and make one now? This also gives everyone a chance to think outside of the box to build snow castles, forts, and Valentine houses.
_ 3. "Throw" a neighborhood snowball fight.
Ok, this only works where there's snow, so you'll have to do some creative thinking if you live somewhere warm (a pillow fight perhaps?). However, if you have a lot of snow out your way, round up some neighbors and build snow forts. Then have a major snowball fight, ending the day with a fancy, outdoor cocoa bar! Pinterest is LOADED with ideas on how to make forts and hot cocoa bars.
_ 4. Pajama Party
.
You can never go wrong with a family pajama party! Get out the sleeping bags and air mattresses and load them into your TV room. Cook up some burgers, fries, and milkshakes and have a winter picnic while you watch a favorite family comedy. Oh, and yes….end with a pillow fight! BONUS: Pitch a tent or make a blanket fort!
_ 5. Learn a new game.
Most certainly you all received a complicated game for Christmas. After dinner, one night, sit down as a family (invite another family if possible), and figure out one of your new games. Then play some easier ones. We absolutely LOVE playing Chicken Foot with dominoes  (even the littles can play that one)! HINT: Have double 15 dominos on hand so you can adjust for larger groups. You can always take out the higher ones for smaller crowds. My kids are all older now, so they often play party games like Anomia or Code Names, while us older folk play Euchre, Phase 10, or Bananagrams. Add in a fun appetizer bar with some yummy Italian sodas and you are sure to have a great time!
_6. Start a family challenge
.
Making New Year's resolutions is more fun in groups, trust me. One year our family gave up sugar for three weeks and we felt so much better! Maybe you all want to commit to doing morning devotions, together or individually depending on kids' ages. You could do a smoothie challenge and try a new one every day. You could even commit to finding a family in need and doing one thing for them each week. The ideas are endless!
_7. Redefine an area in your home.
Find an area in your home that you'd like to spruce up or change a bit. Maybe the kids need a new area to store their games, or they could use a reading nook. Let the kids help plan the decorating and fix up that one place. Tackle something that is easy and fun, as little ones can give up too quickly. For example, a three-year-old would be happy with a special bean bag, bookshelf, blanket fort, and some pictures in a little nook, and it will only take a couple of hours to complete!
_8. Start a family Bible study.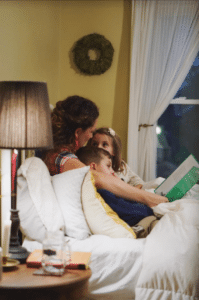 While churches do a great job of supplementing what parents do in their homes, we still need to proactively instill biblical truths in the hearts of our children, no matter their ages. There are countless resources for these types of studies. At the Mark Project, you can find Bible studies that come with art kits that reinforce Scripture and biblical concepts. Art is a great tool to teach kids how to problem-solve, think, and absorb what they are learning!
_9. Have a themed dinner night.
We used to have so much fun choosing a country and then translating that into a dinner event with ethnic foods, decorations, and games! Let your kids do most of the planning if they are old enough, and if they are younger, make it something easier like a snowflake dinner: Let the kids sit at the table and cut out snowflakes while you prepare blue punch, snowman pancakes, etc. (Ok…sorry that was a bit extra of me, but you get the idea!) While you're at it though, look up "Snowflake Bentley" who was the first to capture images of snowflakes with photography. He is fascinating!
_10. Find a new hobby or adventure.
The idea here is to find something that will interest your whole family, and the activity really depends on where you live. If you live someplace warmer and like to hike, make it a goal to visit all of the hiking trails nearby. Do you all like to build? Then have your own "Lego Masters" event. Throw all of your Legos (not the sets!) on a table and start creating. If it's cooler out your way, maybe learn how to ice skate or ski. 
These are just a few of the many ways to enjoy your winter break. The "top 10 ways to make your new year joyful" are just a springboard for so much more!
I pray that as a family you will grow closer. Matthew 18:20 points out, "For where two or three gather together in my name, there am I among them." Deuteronomy 6:6-7 exhorts us as parents to impress His commandments on our children, to talk about them constantly. Use these "top 10 ways to make your new year joyful" as a way to carry out this task ordained by God Himself!
---
Gina McAndrew is the Founder and CEO ofThe Mark Project, an organization that equips believers with the tools they need to fulfill the Great Commission through art. 
She is also the Founder and Director of Potter's Clay Applied Arts, a program that equips students to glorify God through the arts. Gina has a BFA in Studio Art, an MS in Industrial Communications, and an MBA, all from Lindenwood University.
She has been teaching art and written communications to students of all ages for 15 years, focusing on the practical applications of these subjects. As a former upper-level manager and homeschool mom of four children, Gina continuously seeks to implement new and innovative ideas at both companies.
---
Download Our New Counter Culture Mom App to get our trending news and pop culture alert notifications. You can connect with other parents in the Parent Chat section to gain helpful ideas on how to counteract the Pop Culture Cult!
Be sure to contact us if there is an issue you would like to have us write about! Our mission is to help parents deal with today's lifestyle trends and how to biblically navigate them.