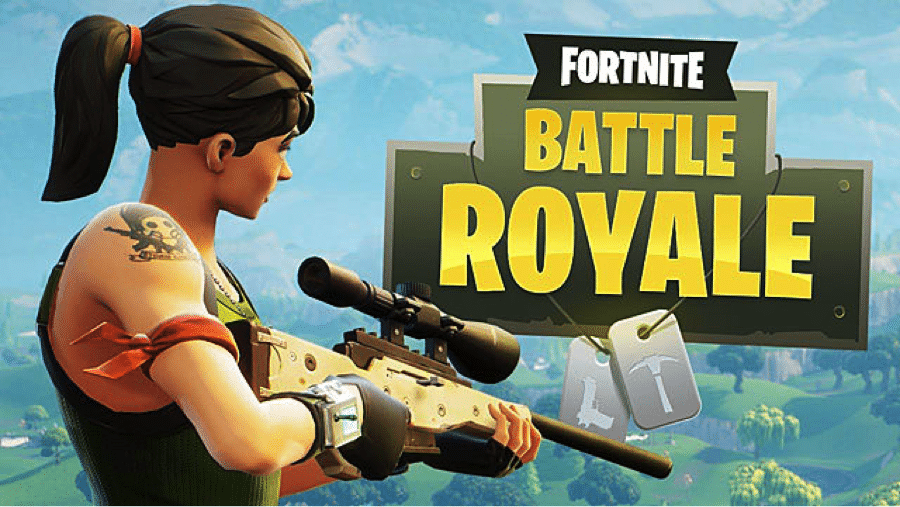 16 Apr, 2018

Violence and Fortnite: It's There. Should You Care?

The Fortnite fad is sweeping the Nation. Should you allow your kids (and husband) to jump on that Fortnite Battle bus or is it too dangerous? All your questions will finally be answered!

I watched as my son held his opponent inside the crosshairs of his sniper rifle.

Boom. Head shot. 235 Hit Points. Elimination.

"Yes! I already have four kills in this game," my 13-year-old said, a hint of pride in his voice.

"You mean eliminations," I said, a hint of horror in mine.

"Yeah…that's what I meant, Mom."

My house of boys (including one man—my husband) has been taken over by the worldwide gaming epidemic that is Fortnite.

Fortnite consists of two game modes: the original co-op version called Fortnite: Save the World, where the object is to kill waves of zombie-like creatures, and its massively popular and free-to-play younger brother, Fortnite: Battle Royale. Fortnite is available on Playstation4, Xbox One, Windows, Mac, and its developer, Epic Games, recently launched a new smartphone version.

With more than 40 million Battle Royale players worldwide, unless you've been hiding in a bush (Fortnite humor), you've probably heard of it.
The Scope of Fortnite: Battle Royale
Fortnite: Battle Royale is a classic "King of the Hill" type multiplayer game that pits 100 players against each other in a fight for survival. It's a third-person shooter game where players (with options to play as individuals, duos, or squads) parachute to an island armed with only a pickaxe and their wits. Players collect weapons, healing items, building supplies and whatever they can to be the last one standing. Meanwhile, as the match progresses, the playable area shrinks inside the eye of a storm, forcing players closer to each other and to the final showdown. Only one player (or duo/squad) is declared the coveted #1 position, Victory Royale.
Should you let your gamer board the Fortnite Battle Bus?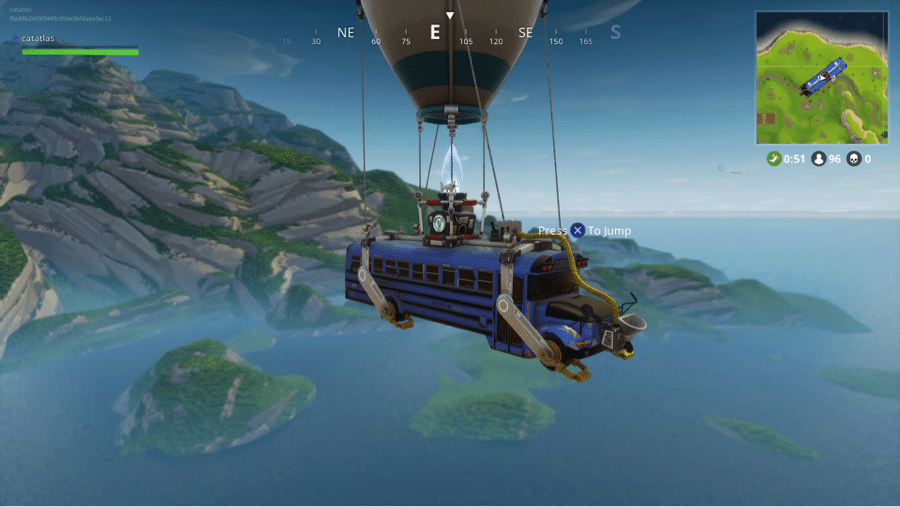 Violence reigns in Fortnite as people represented as avatars fight each other inside a battle arena to the death. Shudder.
If you're thinking it sounds an awful lot like the wildly popular Hunger Games books and movies, you're right. But "Battle Royale," a phrase used to describe a fight between many competitors, doesn't originate with Hunger Games any more than the long braid does. It's not the idea that's fresh, it's the presentation.
With that said, I do think Fortnite is an okay game for teenagers to play. Yes, there is a ton of violence. And no, I don't love it. But unlike so many other multiplayer shooter game options out there, Fortnite keeps it feeling like a game. Not real life. A game. Let me tell you what I mean. Here is a list of reasons why I let my boys play Fortnite: Battle Royale:
#1 Wild at Heart
Guns scare me. I'm not a fan of weapons or death-defying risks and I probably never will be. So while I don't enjoy the violence depicted in even a mildish shooter game like Fortnite, I do get it. What I mean is, I understand why my boys are into it. They're boys. They have an adventurous spirit. They want to see if they have what it takes. Can they outsmart and outlast their opponents? Will they emerge the victor?
Genesis 1 says man is made in the image of God. And guess what? God is a little wild. He's unpredictable. He's fierce. He is a warrior. I think my boys are, too.
In his book Wild at Heart: Discovering the Secret of a Man's Soul, John Eldridge said, "Despite what many modern educators would say, (aggression) is not a psychological disturbance brought on by violent television or chemical imbalance. Aggression is part of the masculine design, we are hardwired for it."
It's why boys love sports. It's why they grow tired of games with no element of danger or competition. They love the thrill, the chase, and Fortnite is a way to let our children have a sort-of dangerous adventure filled with strategy and trial and error… only it's in the safety of our home.
Another stark contrast between Fortnite and the cowardice violence we see displayed in headlines is that everyone who hops on the Fortnite Battle Bus enters the same playing field. Everyone starts with the same tools, they have similar opportunities to succeed and they know what they've signed up for. This isn't senseless violence that attacks a group of victims who never saw it coming (like in horrendous games like Grand Theft Auto). This is player vs. player combat, similar to paint ball or laser tag. Make sure your child understands the difference.
Parent Tip: Fortnite, with its thrill of victory and agony of defeat, can be quite addictive for young gamers still working on their self-control. It's possible to "just one more match" all night long if game play is not monitored. Keep devices in common areas (away from bedrooms) where the temptation to play is reduced.
#2 Combat without Compromising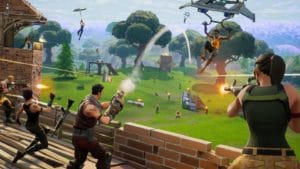 While my boys want/need to take risks and see what they're made of, I still need to make sure they aren't exposed to the evils that want to turn their young hearts away from God, away from their parents, and away from moral integrity. Here's the deal, Fortnite: Battle Royale combines two gaming genres that teens adore: Minecraft-style building with Call of Duty-style action. Fortnite is an excellent option instead of Call of Duty, which is rated M for mature because of blood and gore, intense violence and strong language.
Also, Fortnite keeps the battle light-hearted by tallying "eliminations" instead of "kills," (though my boys often forget that distinction.) While violence is there, the animation is much less realistic than M-rated shooter games… and the best part? No blood!
#3 Squads and Duos
Fortnite is delightfully social. I love that my son can play games and goof around with his friends and cousins from the comfort of his gaming chair. For a 13-year-old who is craving peer time and more independence, this is by far my favorite option. He puts his headset on (after homework, of course) and talks with his buddies about everything from collaborative game strategy to what happened at school that day.
Parent Tip: Only allow your child to use the online chat feature with friends and family. While there is no profanity in the game itself, its online nature could expose players to offensive language from strangers in voice or on-screen text chat. According to Common Sense Media, to turn off voice chat in Fortnite: Battle Royale open the Settings menu in the top right of the main page by selection the three bars, then the cog icon. Choose the Audio tab at the top of the screen. From there you can adjust several audio features, including voice chat. Turn the setting from on to off by tapping the arrows.
#4 Colorful and Cartoony Fun
To add even more fun, Fortnite incorporates a variety of ridiculous skins and items depending for its players to enjoy. It also periodically reveals new emotes, physical actions or dance moves players can either purchase or unlock and use any time. Players enjoy watching their avatar strut their stuff to celebrate a victory, taunt an opponent (in jest), acknowledge defeat or… just because they can.
SHARE THIS POST by clicking on the share button above so more parents who have questions about this game will find the answers they are looking for.
Kayla Rinker is the contributing writer for this article. She is a freelance writer living in Missouri, ministry wife, and mother of four boys, all of whom keep her days busy and her heart full.