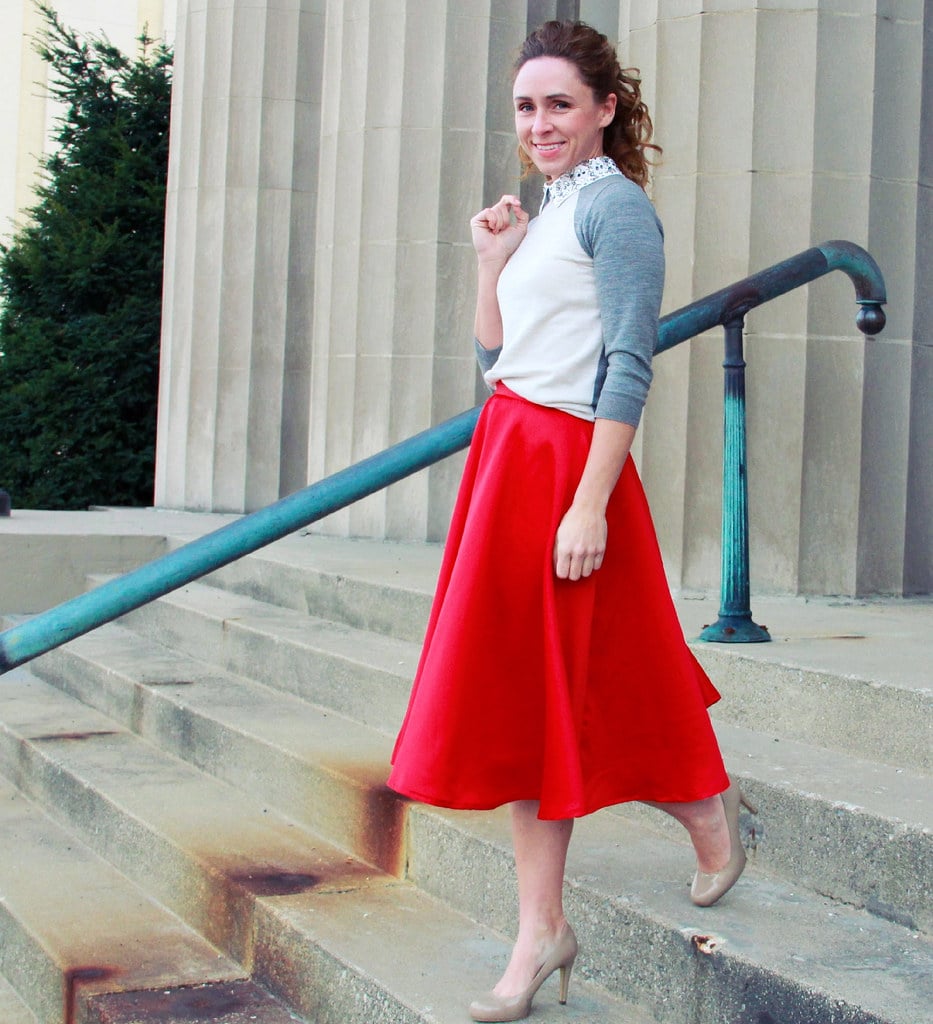 31 Jan, 2017

Top 5 Tips on How to Help Your Daughter Dress Modestly Cute

Girls! Sick of not finding adorable, classy clothes to wear? Want to dress modestly cute without giving guys the wrong impression? Read this!

Look at magazines and billboards for even a second and you'll see young girls with low cut tops and midriffs showing along with super short skirts. I've had so many young girls tell me over the years while speaking at purity conferences, that they want to dress classy and cute but they can't find a store that sells what they are looking for.

When I speak to young women, I tell them to wear a bed sheet to class or sew two skirts together…half joking…half not.

Seriously though, here are the top 5 ways you can help your daughter look adorable and hopefully start a new trend in her school. (Some of these options contain affiliate links, which means that if you click on one of the product links, I'll receive a small compensation from the company.)
Get some lacy camisoles to go under your T-shirt of choice. Many stores sell these for under $5 and they give you great body coverage when you bend over or reach high. The photo to the right links right to a great deal currently offered on Amazon.
Cute skirts with leggings underneath are another great option. That way no matter what happens, no private body parts are exposed for the world to see. I would advise not wearing a short skirt by itself or wearing leggings by itself – no matter what InStyle, Cosmopolitan or any other Teen Magazines might claim is the IN thing to do.
Shorts, which seem to be getting shorter each year, will be piling up on store shelves soon. Wearing leggings under these shorts are another popular choice. Or you can buy jeans that fit amazingly well and then cut them to the length you'd like! Feel free to roll them up for another look too!
Buy and wear a cute jean jacket or sweater over any tight or low cutting tops. The photo to the right takes you to a great option on Amazon that gets almost 5 star!
Safety Pin trick! I learned this from the sisters at Girl Defined Ministries. You can take a safety pin and pin your button up top to the height that works for you! Usually between the top two buttons is the perfect spot.
Many girls feel the pressure to show more skin to attract the guys or fit in with the crowd. Moms, keep sharing with your daughters that they can be super adorable and actually receive more respect if they follow these simple tips.
As Cathy Reynolds, who wrote an article entitled Teaching Your Daughters to Value Modesty, states, "Our bodies are meant for our spouse alone to enjoy, so a girl who displays her body publicly is actually defrauding her future mate." Advertisers are constantly bombarding our girls with the message that they aren't hip unless they own certain products, wear a certain clothing line or look like a certain celebrity. Here's a great video to watch with your girls and talk to them about what they learned after seeing it.
In the researching phase of writing this article, I discovered two awesome sites all young girls need to check out. Rebekah Baird has a blog called Hello Modesty and sisters Kristen Clark and Bethany Baird have a site called Girl Defined. Both websites give excellent advice on the importance and how to dress adorable without having to lower your standards.
[youtube id="YhweiUo6lFw"]
THIS WEEK'S CHALLENGE: Do some deep closet cleaning with your girls and remove any clothing that is questionable in the modesty department. Then follow up with a fun fashion run to the local mall and stock up on the cute camisoles, sweaters, jeans, leggings and everything else mentioned in this article! HAVE FUN!
Question: What outfits have you and your daughter created out of the new wardrobe? Share your answer and photos by clicking here! We'd love to see new ideas!
Featured image: photographed by Kristina J.