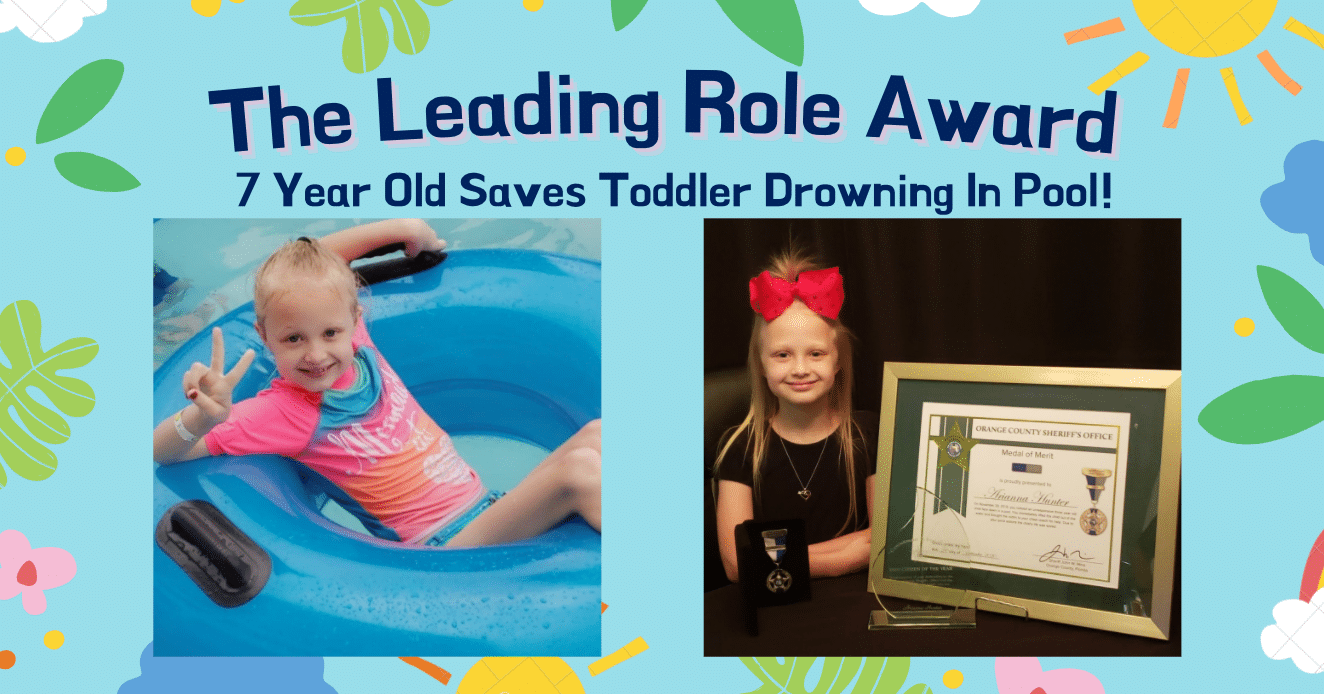 02 Jun, 2021

The Leading Role Award: Safe Swimming This Summer With Arianna!
The Leading Role Award
7-Year-Old Arianna Hunter Rescued A Drowning
Toddler And We Need Her Advice!
With warm weather upon us and school getting out, we know most kids plan on swimming this summer, and pool safety should be a top priority! When I saw an article from Breitbart News about a little girl who rescued a drowning toddler, I knew we had to talk to her! Who better to take pool safety advice from than a child who was aware enough of her surroundings, despite being at a pool with her friends, to notice a child who was unable to call for help. Let Arianna teach us how to keep safety in mind while we are at the pool this summer and inspire your kids to be courageous!
When you're swimming this summer, remember this story…
On November 29th, 2019, Arianna Hunter was in Orlando, Florida for a cheerleading competition. While in town the team was staying at the Rosen Shingle Creek Hotel.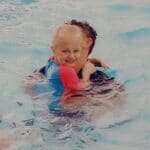 Arianna LOVES staying at hotels especially the ones that have pools. Surely as she went down to the pool with her friends, she had no idea she would leave that day as a hero.
While swimming with her friends, Arianna noticed a child face down in the pool and not moving. She told me she immediately knew something was wrong. There were no specific thoughts in her head besides just knowing she needed to get help.  So, what would cause a 7-year-old, who doesn't know how to swim herself, to be so courageous? Most of us are preoccupied with ourselves and our own lives or children that we could have easily not seen what was happening in the pool that day.
Arianna is just as capable of being preoccupied with having a good time with her friends as we are, but her selflessness and concern for others kept her aware that day. Paying attention to others is more important than we realize. You never know when something may happen, and your ability to pay attention could very well save a life.
A Hero Deserves An Award… Or Two!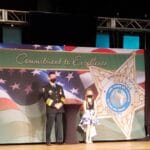 Arianna told me she was awarded the Medal of Merit in 2020. She not only received that award, but earlier this year the Orange County Sherriff's Office honored her as Citizen of the Year 2021. Her mom, Krista, told me that Arianna had never understood why what she did would deserve to win an award. She feels like she just did what she was supposed to do. However, the importance of her brave actions has started to sink in as she told me that now she understands why it was a big deal.
Krista, Arianna's mom, who is also her cheer coach, told us that her daughter is full of ambition and is very smart. Her bravery and love for people will help her to accomplish her goals in life, which include being either a pilot in the Air Force or becoming a doctor.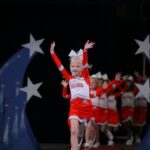 God has helped Arianna do the right things, simply because she knows they are the right thing to do.When she isn't saving the day at the pool or cheering, she enjoys several activities. She loves to cook healthy meals with a wide variety of different salads being her favorite. Being creative with art, specifically painting, is also one of her favorite things to do. Being a very active girl with a lot of amazing things ahead of her, we want to let her know she is not only inspiring to children her age but to adults as well.
Arianna's Wise Advice:
Arianna wants kids to know they should always know what's going around them to keep themselves safe and to protect others. She also wants kids to know if they're scared to do something when they see a situation like this to remember that the child in danger is probably a lot more scared than you are! She encourages children who struggle with fear to find an adult who can help!
As For Us Adults:
Pay attention to your children while your swimming this summer. Be paying attention to OTHER children as well. It takes a community of people who are aware of their surroundings in order to keep kids safe. Our ability to live in the moment with our children is crucial. Social Media can wait, our kids can't.
So, sit your phone down,
put on your floaties,
and have fun swimming this summer!
---
"Let each of you look not only to his own interests, but also to the interests of others."

Philippians 2:4 
Bethany Dumbleton is the Chief Operations Officer for Counter Culture mom. She is first and foremost a devoted follower of Jesus Christ.
Her husband and two children are her main ministry which overflows into her life ministry. She knows that our children follow our example. She strives to help parents grow in Christ, so they may shepherd their children biblically.
Download Our New Counter Culture Mom App to get our trending news and pop culture alert notifications. Connect with other parents in the Buzz Rooms to get ideas on how to counteract Pop Culture!
Be sure to contact us if there is an issue you would like to have us write about! Our mission is to help parents deal with today's lifestyle trends and how to biblically navigate them.