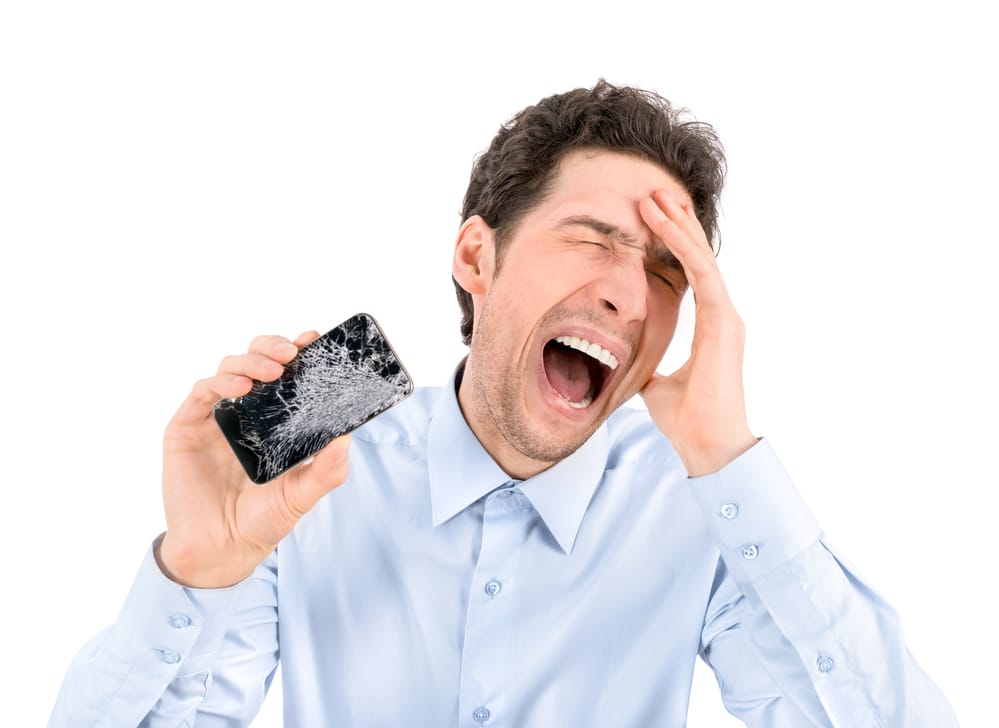 17 Oct, 2015

Square Trade – The Perfect Protection Plan for Your Tech Gadgets

Freaked out to let your kids touch your iPhone, iPad, TV, computer, and anything else super expensive? Then get those babies covered by Square Trade today!

You hear a crash and panic sets in. You quickly turn your head to get a glimpse of your 2 year old's freaked out look as you see your brand new iPhone smashed in 1,000 pieces on the floor. After letting out a high pitched scream, your heart stops beating as you realize – there went $800 dollars! If you have kids or your middle name is butterfingers and you own at least one electronic gadget, this horrific situation will more than likely happen to you. Check out how easy it is to get your tech gadgets covered and have your blood pressure go back down to normal.

[youtube id="N3cEyfM1V9Y"]

However, there is a great service (I'd like to think of it as an insurance policy for any techy item you own) that I can't live without – especially since I've got kids. It's called Square Trade and the second my husband and I heard about it, we knew we wanted the peace of mind knowing that all of our laptops, phones, ipads, TVs, gaming systems etc. were fully covered, should anything happen to them (yes, even an iPhone landing in a toilet scenario).

Square Trade is an insurance policy that is prorated according to the time you have it. For example, if you sign up for a two year plan and you only use one year, you'll get a reimbursement for the time not used. They have different terms of coverage that you can choose from. No matter what happens to it, within hours, your device is simply replaced after you make the 911 call to report the disaster. Free two-way shipping included.

One time my husband's iPhone just stopped charging. He called Square Trade and the next day he had a brand new iPhone – no questions asked. It's that simple. There are different deductible plans ranging from no deductible on up. Paying for this insurance plan for any and all electronic devices is pennies, compared to paying $100's for a possible temporary fix or paying for a brand new device at full price. In addition, this coverage is far superior than almost any other insurance policy. It's cheaper AND it covers accidents, not just malfunctions! Square Trade knows we are busy moms and made the sign up process super simple. It takes less than five minutes to get your goods covered. Just click HERE or on the photo for more info.

So the next time you are on the GO with your kids and iPads in tow, know that Square Trade's got your back. We moms love to have the peace of mind knowing that whatever our kids throw on the floor or drop in the pot, will be resurrected should some horrible disaster occur. It's been enjoyable changing my famous "don't touch" phrase to "please be careful" instead.

Question: What gadget of yours "self-destructed" that you wish you would've had covered? Share your answer by clicking here or email me your story!

This post has affiliate links included. Meaning if you buy the suggested resources above, I get a commission at no extra cost to you. This will help support our mission.