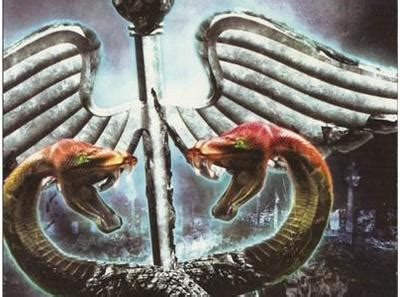 06 Oct, 2021

Modern Medicine, Do You Know The Truth?
Modern Day Alchemy
Many of us don't really know a whole lot about witchcraft and alchemy or how modern medicine even correlates to it. Surprisingly, we are affected by it daily much more than we realize. With it being so close to Halloween, what better time to do a little research into the evil powers around us. 
What is alchemy?
Alchemy is basically just the magical process of mixing chemicals and substances together to create potions or drugs. The word in Greek is actually translated into English as Pharmakeia. Sound familiar? This is where we get our English word "pharmaceuticals" from. The process of mixing chemicals and substances together to create potions or drugs is alchemy or pharmaceutical development.
Some modern medicines are mainly derived from some natural plant or root and then altered in some way by adding other agents to it and mixing them together to create a liquid, pill, or inhalant. The process of creating drugs and the magical process of making potions are the exact same. 
This isn't to say that all drugs are necessarily bad. Some modern medicine has been able to help people in many ways by relieving pain when they have a migraine, killing off a parasite in their body, or even helping them breathe when having an asthma attack. Drugs have saved many lives, and there's nothing wrong with that. 
It's a lot easier to understand now why some drugs can change people so much. So many drugs are ruining people's lives and turning them into zombies. And yes, EVEN the modern medicine your Drug addiction is a powerful enemy, and it's more than a physical battle. It's a spiritual one, as we're battling magical powers that we can't fully understand. Many drugs can make a person seem possessed by evil spirits, and maybe they are?
THE WARNING!
The Apostle Paul warned us about such powers in Ephesians 6:11-12 when he said,
"Put on the full armor of God, so that you can take your stand against the devil's schemes. For our struggle is not against flesh and blood, but against the rulers, against the authorities, against the powers of this dark world and against the spiritual forces of evil in the heavenly realms." 
Every battle in this life is really a spiritual one, but that's never more true than when fighting addiction.
My own struggle.
I struggled with meth and heroin addiction for so many years, I was sure that drugs were always going to be the center of my life. I hated it, but I couldn't imagine living life sober. My problem wasn't the modern medicine that doctors are prescribing every day. However, I HAD to get help. I tried going to rehabs and NA meetings, work centers, and getting away from the temptations. When I got sober in jail for months just to get out and go right back to it. The problem was I tried to break free from the pure will alone. No matter what I did or how long I was sober, it was always just a matter of time before I went right back to it. 
Then one day a judge ordered me to go to this discipleship program called Adult and Teen Challenge. It was there that I truly met Jesus for the first time. I always thought I knew Jesus, even though I had never spent any amount of time with Him until then. When I finally took the time to get to know Him personally, I fell in love with Him in a deeper way than I ever thought possible.
It was then that I died to my old self, and was reborn into a brand new man. Jesus came into my life and changed me, just as the drugs had done, but Jesus made me into the person He knew I wanted to be. The person He had created me to be. I've been sober for over a decade now and no drug has ever given me the kind of joy Jesus has.
What are the chances?
Someone asked me once if it was possible to get free from addiction without God. Honestly, not really. Sure, there are many people in the world that don't even believe in God and have gotten sober from drugs, but are they really free?
We all live in flesh that controls our desires, and this flesh needs to be satisfied one way or another. That's why we all tend to be addicted to something. Some people it's drugs, some alcohol, shopping, eating, porn, video games, television, etc. Think about it and I am sure you can think of something you are addicted to. Something that satisfies your fleshly desires.
There's no way to really control your flesh without the Spirit of God living in you. I don't know how many AA meetings I've been to where I met people that have been attending those meetings for 15, 20, or even 30 years. They know if they stop going they will go right back to drugs or alcohol. Is that freedom? We need something to live for in order to truly live! And only the One who created you can show you what to live for.
What's the point if you don't have God?
Even if you could break free from addiction or the powers of modern medicine without God, what's the point? We are all going to die one day, and honestly, this life we are given here is very short. It's a vapor compared to eternity. If you were able to break free from addiction and spend the rest of your life struggling against it, without God what was it all for in the end?
Jesus is the only door that leads to heaven, there's no alternate way to get in. He is the only One that paid the penalty for your sins. If you still have debts to pay, you can't get into heaven. Get sober or don't get sober, either way without Jesus you still spend eternity in hell. Only Jesus can change you into a new person because only He can wash away all your sins and create a new spirit within you. 
Sobriety is important because drugs only destroy who we are and what we could be. In the end, sobriety doesn't really matter too much if your soul is still destroyed. Jesus can save your body and your soul! That's why He is the only real answer to drug addiction and every other issue in life.
That's why secular state-funded rehab programs barely have an 8-12% success rate for people completing their program and remaining sober 2 years later. Adult and Teen Challenge, which is completely centered around Jesus Christ, has had a 76-86% success rate for the past 50+ years. The statistics tell you everything.
Sharing freedom with others is crucial.
If you know someone that is struggling with addiction, whether from modern medicine or illicit street drugs, the most important thing to do for them is pray for them. The spiritual battle can never be won without God's help. Ask God to lead them to the lowest point in their life, only then will they seek help to get out. Then be there for them, love them, and help them find a good discipleship program like Adult and Teen Challenge.
There are over 250 programs in the U.S. alone, so hopefully, there's one near you. There are many other programs that have been modeled after ATC that you could look into as well. Check out our full list of resources to find more. And, no matter how long someone has been addicted, there is still hope in Christ.
---
"And lead us not into temptation,
    but deliver us from the evil one"

Matthew 6:13 (NIV)
---
GABB smartphone for kids is the SMARTEST phone you can get them! With amazing safety features, such as no internet access, you can stay in touch for only $19.99 per month! Plus, save $30 with code: TINA
Brad comes from a past filled with violence and drugs but made his way out to become a pastor. He's devoted his life over the last 10 years to serving Christ and helping men and women come out of similar lifestyles. They usually end up finding a relationship with Jesus as well. As a single full-time dad, he spends most of his time working and hanging out with his son playing video games. He also enjoys reading, listening to podcasts, and music.
---
Download Our New Counter Culture Mom App to become part of the Counter Culture Crusade and find our PREMIUM content to get the most urgent trending news and pop culture alerts!