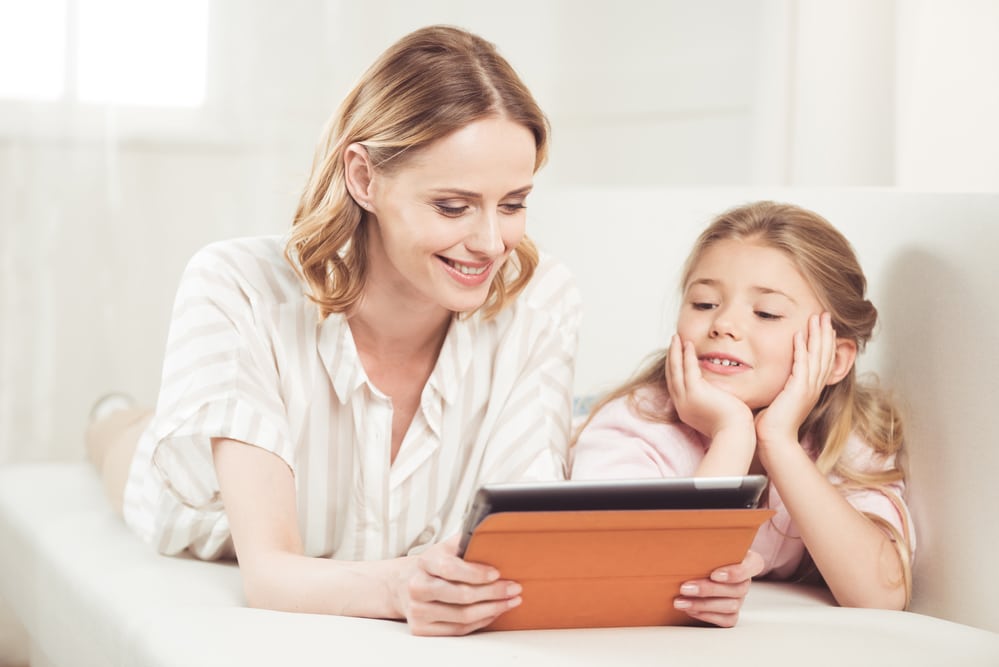 06 Sep, 2017

Know How to Keep Your Kids Safe While Streaming Video!

Streaming video online is one of the top ways our children are viewing entertainment today. Hear from an media expert on how to safely view streaming videos.

Do your kids come home from school and grab the iPad to view YouTube clips or watch their favorite NetFlix series? Are you questioning if the streaming video entering your home is safe for your crew? Many parents have a reason to be concerned, seeing that most video streaming services create content for primarily mature audiences. However, rest assured, this week's guest will give you clear, easy tips to follow so you know which streaming options are safe for every member of your family.

Melissa Henson, Program Director for the Parents Television Council, gives us the results regarding the recent groundbreaking PTC study. These tests documented the levels of graphic sex, violence and profanity included in live streaming programming. She will tell us the various streaming services out there and how to set up safety parameters so you can rest assured the content entering your home fits within your guidelines.

Other topics we cover are the family-friendly video streaming options along with how to filter your video streaming programs. For anyone who watches entertainment through video streaming services or allows their kids to watch through this means, watch this episode together as a family and share with other parents you know who stream video as well.

Episode 21: Know how to keep your kids safe while streaming video online!

(watch video here)

[youtube id="qlBEVES9C8w"]

SHOW TIME LINE
Introduction
1:18 Melissa's role with the Parents Television Council and what the PTC is.
3:58 All the tips and tools the 

ParentsTV.org

 website has to offer for parents.
5:05 The top spots for parents to go to on Parents Television Council website.
6:59 How the PTC rates the current prime time TV shows.
7:43 How the PTC breaks down the shows according to sex, drugs, violent content etc.
8:53 Parents tips section on the website, album labeling, warning label information, etc. on the PTC website.
10:04 Rating reform information. The TV rating system has drastically changed over the years.
11:16 Main mission of the Parents Television Council.
11:33 Why the founders of PTC saw a need for this organization.
11:52 What Melissa's specific role as the program director for the PTC entails.
13:55 Families offer stability and growth for streaming business, but there are not many children's programs available on streaming.
14:36 The most popular streaming services available today.
16:14 Are streaming services safer for families than regular television programming? Must use parental controls.
17:42 How parents can set the right parental controls and pick the right streaming service provider for each individual child.
20:46 Groundbreaking PTC results just came out documenting the level of sex, drugs, violence in entertainment.
23:30 How ratings are applied to shows, are they accurate and who rates these programs?
27:05 The parental controls available today to monitor the content coming into your home.
29:26 Parents Television Council runs on donations and is not paid by networks. They have the family's best interest at heart.
31:58 The PTC website has a rating system for streaming entertainment.
32:10 Melissa shares the results from a recent study called, Over the Top or a Race to the Bottom: A parents guide to streaming video.
35:23 The downsides to online video streaming.
35:37 How we can monitor the content of video streaming according to each of our children's ages.
37:33 The great options available with content that is 100% clean for any age through video streaming.
39:03 Vid Angel's capability of allowing parents to filter their online streaming video programs.
40:26 Watch Dog Blog - a great blog that helps parents know what is currently happening at PTC. One stop shop.
42:11 Melissa's last words of advice to parents. Don't feel overwhelmed. Be informed and be active in choosing wise entertainment for your family.
43:24 Tina's encouragement to parents who are struggling with one of their kids.
45:50 CHALLENGE OF THE WEEK. Pay close attention to your kids and if they are acting any different lately. What kind of media are they ingesting?
Conclusion
Video streaming allows us to have access to content in seconds, from anywhere at any time. However, with the easy access of these shows, comes the bombardment of inappropriate messages that we don't want our kids influenced by. These safety parameters and positive options for your family, will create an environment that will help your children flourish not flounder.
I know we are in agreement, when I say that our kids are in desperate need of positive entertainment that encourage modesty and honesty. I am excited to be on this journey with you as we raise our kids to be counter culture and learn how to only allow positive messages into our minds so that we can rise above the current state of depravity in our country. We can't control everyone, but we can control what enters our homes and into our children's minds! Keep at it moms!
Click here to join the growing Counter Culture Crusade community on Facebook!
HELPFUL LINKS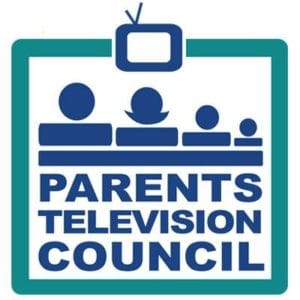 Parents Television Council
Parents Television Council introduction video
The PTC watchdog blog!
Streaming devices don't protect kids from adult content
R Rated Ads during Super Bowl issue
Impact of the iPhone and children
Twitter Handle: @thePTC
Pure Flix FREE MONTH trial (all clean family friendly video streaming)
CONNECT WITH PARENTS TELEVISION COUNCIL
Parents Television Council Facebook
Twitter Handle: @thePTC
CONNECT WITH MELISSA HENSON
Email: mhenson@parentstv.org
THIS WEEK'S CHALLENGE: Watch this video and decide what video streaming services you want to use according to the safety features they offer and try out Pure Flix for positive video streaming options as well. If your kids want to watch a new series offered through a streaming service, check out several episodes with them first, to know if the content is something you want your kids influenced by.
Question: What great video streaming programs does your family like? Share your answer by clicking here!