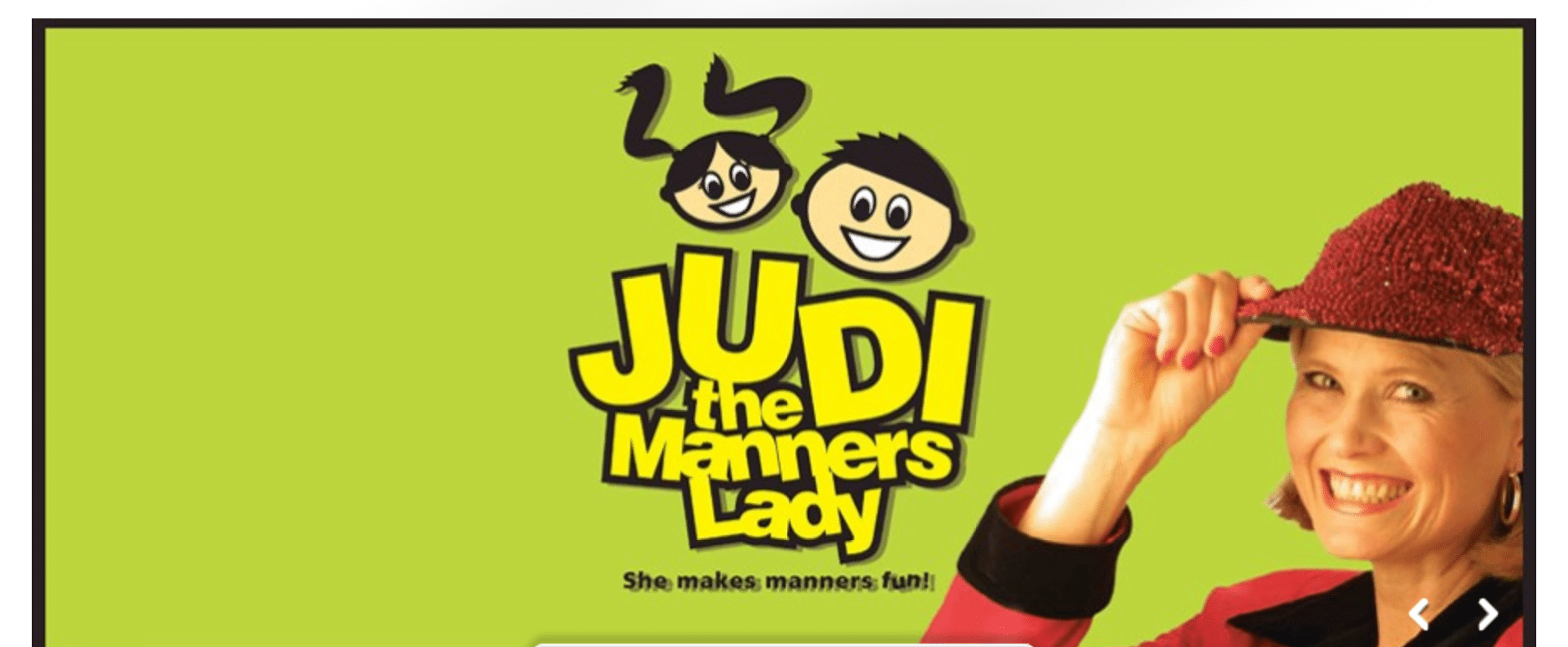 28 Jul, 2017

How to Teach Your Kids Manners in a Fun, Impactful Way!

Are you needing help on how to teach your kids manners? Judi The Manners Lady has great books and songs that make learning manners easy, memorable and fun!

International speaker, author, TV personality, The Manners Lady – Judi Vankevich is the President of The Manners Club & Life Skills International and Executive Director of the International Center for Manners & Civility. She's been speaking around the globe for 24 years on how to raise Godly children in a fun, impactful way. Watch this clip and you will know why she's called The Manners Lady!

Episode 16: Inspiring and equipping this generation of kids, teens and parents to live with character, integrity and respect.


(watch video here)

[youtube id="5wR3xMaO3JI"]

SHOW TIME LINE
Introduction
2:36 How Judi The Manners Lady started speaking 24 years ago.
5:40 Evolution teaches that kids came from a rock. No mission, no vision.
7:29 

TheMannersLady.com

 is Judi's website
8:08 Judi's vision and mission of teaching manners and character to kids around the globe.
9:30 Some of the main problems in our society today and what we can do to fix it.
14:45 Email Judi to get her CDs and books. 

Judi@themannersclub.com


14:57 Create National Manners Month in your community.
16:47 How you can book Judi for future events.
19:09 We all have been given a huge calling by God. Use that special unique gift to save lives!
20:00 Tips on how to teach your kids manners in a fun, memorable way!
24:17 Manners Matter & Character Counts available by Judi and her upcoming new book and release date.
26:48 How we can teach our kids how to be bold in their faith.
28:28 Kids are hungry for truth. We need to teach our kids Godly character while they are young.
30:42 Judi's special offer for Counter Culture Moms. Free book with purchase of CD.
32:23 Challenge this week: get Judi's Manners CD and book series and teach your kids or get this package for your next door neighbor.
34:11 Sign up for Judi's newsletter.
34:28 Get on our Pop Culture Alert Texting service. Text ALERT to 444999.
35:50 Judi - Live in Concert on YouTube channel.
Conclusion
Click here to join the growing Counter Culture Crusade community on Facebook!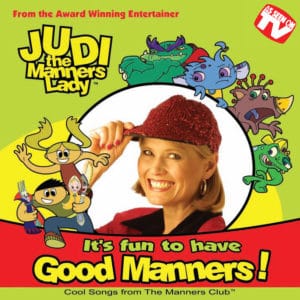 Helpful Links:
The Testimonials who've heard Judi live
Email Judi to order her books and CD here
Connect with Judi The Manners Lady:
Website
Facebook
Twitter
Instagram
LinkedIn
Concerned Grandparents for America
Phone number: 604-530-4346
THIS WEEK'S CHALLENGE: Check out Judi's CD and book series and apply her tips on how to teach your children good manners which develops great character. If you don't have children in the home, get her goods for a mom who does. Watch transformation take place as your kids learn to embrace being polite, thoughtful and joyful.
Question: What are your biggest struggles when it comes to teaching your kids manners? Share your thoughts by clicking here!