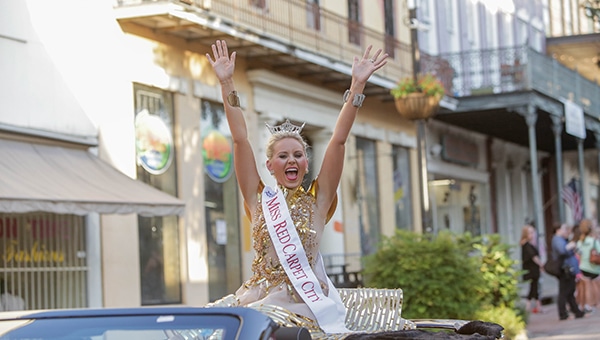 20 Jul, 2017

Why We Competed in the Miss America Pageant!

Do you have a daughter interested in competing in pageants? Learn about the ins and outs of pageantry and the many benefits of being a contestant!

Randi Kathryn-Harmon former Miss America pageant contestant and current recruiting coordinator for Mississippi State University College of Education gives tips and tools on how the pageant system helped catapult her career. Being a former Miss America pageant contestant as well, I will weigh in on what I've learned first hand and how competing in pageants helped spark my 14 year speaking career.

Episode 15 – Exploring the world of pageantry – the many benefits, expectations and how to best prepare.

(watch video here)

[youtube id="1cvd1P72P80″]

SHOW TIME LINE
Introduction
1:04 Pageants are not "superficial" if you do it for the right reasons!
5:35 The benefits of competing in a pageant.
6:48 The main differences between the Miss America and Miss USA pageants.
9:38 What platforms Randi-Kathryn and I had during our pageant years and her website 

PeaceDaily.org

 (healthy eating for kids)
14:51 Personal benefits we both experienced while being contestants in the Miss America pageant.
19:53 Different requirements you need to fulfill to become a contestant.
20:15 The hardships of doing a pageant.
24:01 Randi-Kathryn had a false alarm where she thought she was burning dinner in the oven! LOL!
24:58 Fake nails - YES or NO?
26:19 All the different pageants Randi-Kathryn was in and how she placed.
30:19 Hardship for Tina when competing in Miss America. Tough question I was asked on stage. Should we put condom machines in all bathrooms in schools across the country?
32:37 How to best prepare for your interview and final on stage question.
36:33 How pageants help you build your platform. 12,000 girls compete in Miss America.
38:03 How you can find out when the open registration begins for a pageant.
39:28 The steps of the Miss America pageant. Preliminary pageant is first.
41:08 How you can get your young girls started in the pageant system early.
45:52 What it was like for Randi-Kathryn to witness her brother Trent win final season of American Idol.
50:56 Randi-Kathryn's plans for the future
54:40 Randi-Kathryn dating status.
56:03 How to get in contact with Randi-Kathryn.
57:06 The surprise we end the show with - Randi-Kathryn sings for us!
1:00:12 Ending motivational tip from Randi-Kathryn.
1:00:58 The challenge of the week - check out your local pageants and register your girls to try out for one!
Conclusion
Click here to join the growing Counter Culture Crusade community on Facebook!
Buy Randi-Kathryn Harmon's book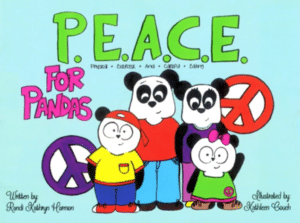 Helpful Links:
Miss America pageant info
Become a contestant
Registration by state
Miss USA pageant info
Connect with Randi-Kathryn Harmon:
Website
Facebook
Twitter
Instagram
LinkedIn
THIS WEEK'S CHALLENGE: Find out if your daughter is interested in joining a pageant. Regardless of what interests she may have (sports, drawing, singing, reading etc.) the experience of being in a pageant will help dramatically enhance any girl's life. Look up the local pageants in your area and find out the requirements and due dates for signing up. Enjoy every moment!
Question: What are your biggest fears about having your girl do a pageant? Share your thoughts by clicking here!