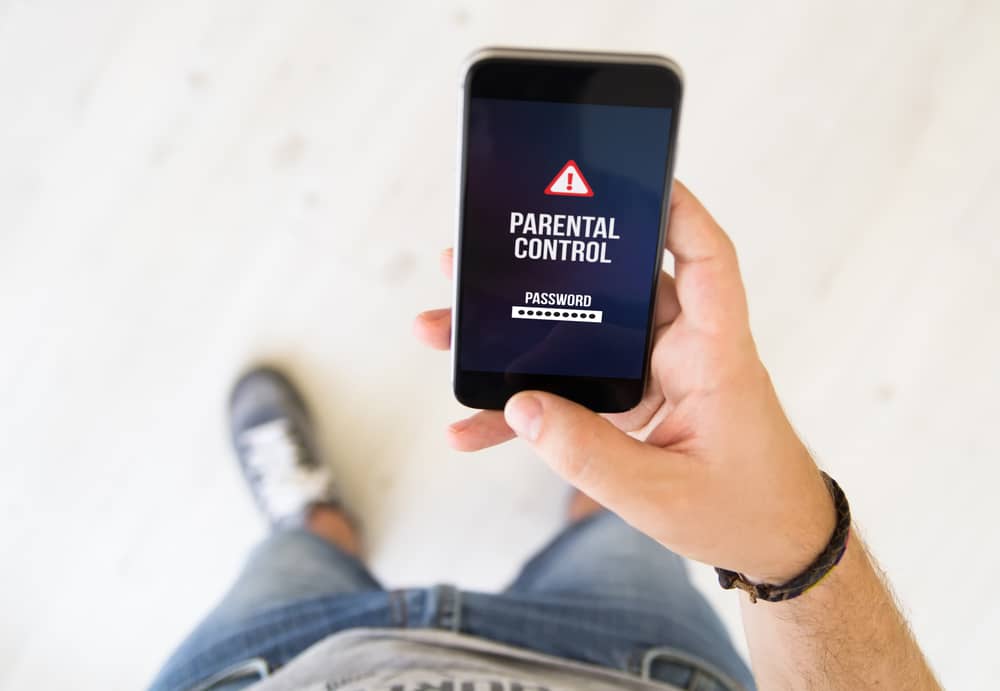 27 May, 2021

How Can Parental Controls Keep Your Kids Safe?
by Jodie Mappen (Guest Blogger)
---
Take Control!
Parental controls will definitely help!
In 2021, we have more access to information than ever before. Anything you want to know is right at your fingertips, whether it's TV programs or online content. But if we have easy access, so do our children. How do you protect them from all the inappropriate things they may see online or on TV? 
That's where parental controls come in. From parental ratings to special tools and options on devices, parents' ability to monitor, select, and restrict the content their kids have access to is a built-in feature in a lot of devices. Here's how you can use parental controls to keep your kids safe. 
What Do The Different Ratings Mean?
The first "line of defense" for parents, so to speak, are the maturity ratings the programs are given. One thing parents always say is that they're overwhelmed by all the different ratings. Let's take a look at what they mean so that you can make an informed choice on what's appropriate for your child to watch:
TV-Y

– The lowest TV rating, this one indicates that the content is appropriate for children of all ages, including toddlers.
Example: Dora the Explorer, Sesame Street
TV-Y7

– Aimed at slightly older children, this rating indicates content for viewers aged 7+. Because of that, the themes explored may be slightly more mature, including conflict and perhaps mild fantasy violence, but still child-appropriate. 
Example: SpongeBob Square Pants
TV-G

– This rating describes general content that is not specifically aimed at children, but that is not inappropriate for children to watch. 
Example: Informational content, Disney content, HGTV content
TV-PG

– PG programming indicates content that contains some sort of violence and mildly colorful language. Not appropriate for your small children. However, your teens and tweens can mostly view this type of content.
Example: Jumanji, Star Wars, Seinfeld
TV-14

– This rating is geared towards teenage and adult viewers because of the more mature themes and content of the programming. Some younger children may still be able to watch, but that depends on their level of maturity and your own household rules.
Example: Avengers, Saturday Night Live, South Park
TV-MA

– This is content geared at adults, containing mature language, violence, and sexual content, all of which is inappropriate for children of all ages. Standard networks will not broadcast these programs, and they're more likely to be found on premium cable.
Example: Game of Thrones, HBO content
What Can Parental Controls Do For You?
Some of this content suggests the parental presence or it may be inappropriate for kids altogether. If you're not always able to strictly supervise, or if younger siblings are in the care of older siblings, you may want to take some extra precautions. Enter parental controls – what do they do for you?
Parental controls help control the type of content your kid's access when they access it, and how long. It's a means to protect younger audiences from stumbling across programs that may be inappropriate or upset them.
Imagine your 5-year-old is at home with an older sibling one evening, and they're flipping through the channels. They may encounter an action movie that depicts heavy violence or very strong language. Your teenager might get away with it, but it can scare the little one. Parental controls ensure that doesn't happen. This can happen with t TV programs or online websites they access on their phone or computer. 
What Means Of Parental Control Can You Enforce?
The type of parental controls you can enforce depends on the type of controls that are available to you, and the device you're using. 
TV
Let's talk about TV: any TV should give you the option to restrict certain channels altogether via password. That way, you can keep small, prying eyes away from HBO, for example. 
In addition, you can program the TV to turn off at a certain time, or require a PIN to view during certain times. So, if your child is known to watch TV instead of doing their homework, you can make sure that the TV is off-limits after 5 PM, no matter what.
Phone
Nowadays there are certain apps and settings you can install on your little ones' phones in order to monitor the content they access and the messages they send. 
Look into parental control apps! You can download these for free in order to be able to check on how your child is using their phone at any time.
Computer
Just like the TV, a computer can be password-protected. This means a child may not use it unless you're at home to supervise. With tools you can find online, you can automatically block or filter adult websites. Any forums or inappropriate apps and sites where your children may be exposed to harmful content.
Sites that should be on your block list: all adult websites or keywords, Tinder, Chatroulette, Omegle, Kik, Periscope, 4Chan, Ask.fm, OnlyFans
Internet router
If you're looking to cut off access from the source for when you're not there to supervise, you can use your internet router's parental controls. Just go into your router's configuration pages and you'll have several options to choose from, including blocking adult websites and pausing Wi-Fi on certain devices or during certain times. 
That will ensure that your children are not accessing inappropriate content. And you want to be sure they stay away from the internet while they study or unsupervised. 
Final Thoughts
It's up to us as parents to protect our little ones, so when it comes to media that may be inappropriate, researching ratings and supervising what they watch is the best option. But if you're not always able to do that, parental controls are the next best thing. 
These devices work for watching TV, using the computer, and cell phones! You can be sure your children only have screen time when you want and access to appropriate content.
---
"The name of the Lord is a strong tower;
The righteous runs into it and is safe."

Proverbs 18:10
---
Download Our New Counter Culture Mom App to become part of the Counter Culture Crusade and find our PREMIUM content to get the most urgent trending news and pop culture alerts!
PREMIUM people are loving The Buzz Room! Get support from other people like you who want to rewrite the script Hollywood has written for today's youth!
Be sure to tip us off to any alarming issues or something you would like to have us write about! Our mission is to help parents deal with today's lifestyle trends and how to biblically navigate them!