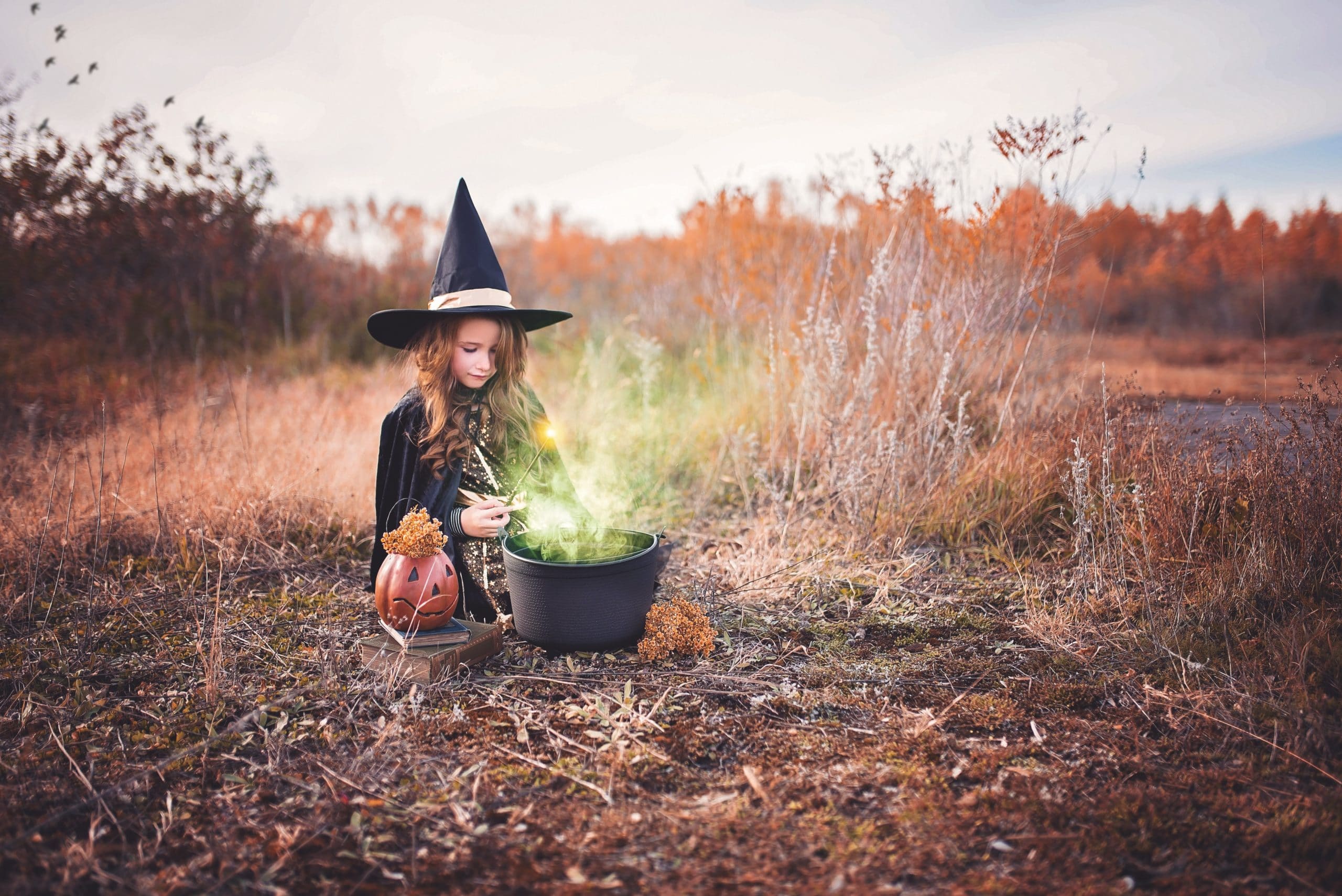 17 Oct, 2020

How Can A Christian Celebrate Halloween
by Lee Ann Mancini
---
Oh, how I loved the fall season growing up!
The colorful blanket of fall leaves lying blanketing ground; the cool breeze blowing in the air; and buying pumpkins and apples freshly picked from the local farm in our town. But as a kid, I really looked forward to trick-or-treating. Coming home with a pillowcase full of candy felt like coming home with a bag of gold. But can a Christian celebrate Halloween? More importantly, should Christians celebrate Halloween? 
What Exactly Is Halloween?
Halloween is rooted in the traditions of the Celtic tribes of Ireland, Brittany, and Wales. It was a common belief that the souls of the dead, consisting of goblins, witches, and other evil spirits, would return to visit and commingle with the living. Because of this, people would wear masks and light bonfires in order to scare away evil spirits. 
In 835 A.D., Pope Gregory IV announced that October 31 to November 1 would be known as All Hallows' Eve or "Holy Evening" (later becoming All Saint's Day). "By the 9th century, the influence of Christianity had spread into Celtic lands, where it gradually blended with and supplanted older Celtic rites…It's widely believed today that the church was attempting to replace the Celtic festival of the dead with a related, church-sanctioned holiday."
Why did the traditions begin?
The practice of going door-to-door first began in Ireland when the farmers would ask for villager's food for the village feast. If a family did not participate by donating food, the family received threats of bad luck. Hence the term, trick-or-treat. 
Pumpkin carving has its roots with the Irish, but instead of pumpkins they would gut the turnips and put candles in them to keep evil spirits away. 
So, can a Christian celebrate Halloween?
Some Christians participate in Halloween because it was something they did as children. Christians can celebrate if they choose to capture the moments as a celebration to the Lord. After all, Martin Luther started the reformation on October 31! God's word says, "For from Him and through Him and for Him are all things. To Him be the glory forever! Amen" (Romans 11:36). For more information read "Should Christians Celebrate Halloween?" from the Billy Graham Evangelistic Association.
Here are some suggestions for celebrating:
Dress Up in Biblical Costumes – Another fun activity for children is to have them dress up as biblical figures. They can be characters from the Bible, such as angels, a king, Mary of Nazareth, or they can dress up as objects such as the 10 Commandments, a star, etc… While the children are in costume, take them to a local nursing home. They can form a parade for the elderly and bring them joy and laughter.
Progressive Trick-or-Treat Dinner with the Neighbors – Every house will offer a food course with a bag of treats or small toys. The first neighbor offers hors d'oeuvres. The second neighbor offers a salad. The third neighbor offers the main course. The last neighbor offers a fall-style dessert.
Stuffing the Scarecrow – Have kids stuff hay into a shirt and an old pair of blue jeans. Use a large cardboard circle and a 12-inch ruler to make a face for the scarecrow. Glue the circle to the ruler and stuff it into the neck of the shirt.
Candy Hunt – Kids love a candy hunt. Place candy into little baggies and hide them throughout the yard or in the house.
Movie Night – Start with the biblical story of the fall of man. Clearly express how the serpent represents the evil one. Have a few people dress up and act out the story. End with a movie that everyone will enjoy.
---
Lee Ann Mancini is the award-winning children's author, publisher, and executive producer of the Sea Kids books and TV series. She is a renowned speaker and Bible college professor whose passion is to help parents raise their children to have a strong foundation in Jesus.  
---
Download Our New Counter Culture Mom App to get our trending news and pop culture alert notifications. You can connect with other parents in the Parent Chat section to gain helpful ideas on how to be a Counter Culture Mom!
Be sure to contact us if there is an issue you would like to have us write about! Our mission here is to help parents deal with the current culture and how to biblically navigate it.