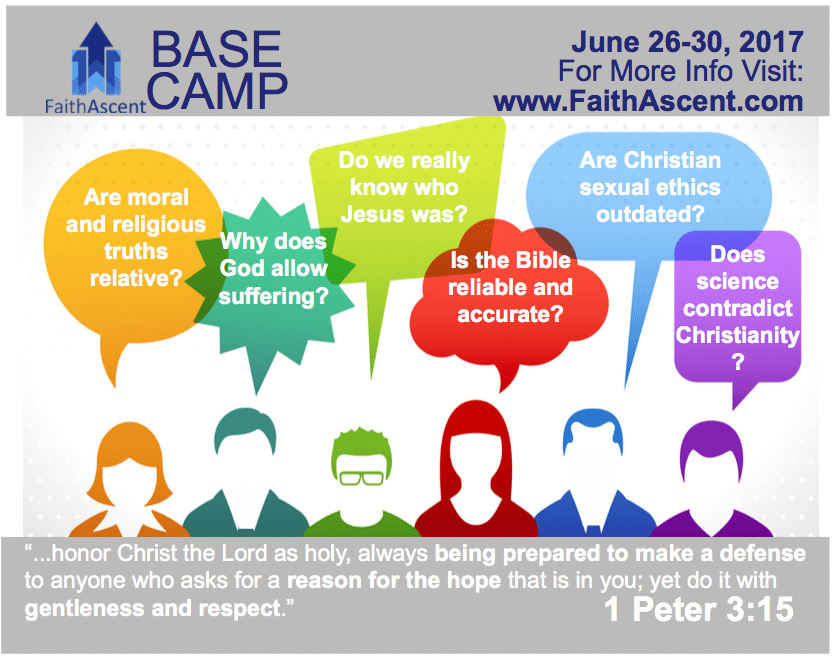 08 Jun, 2017

Help Your Christian Teen Learn How to Defend Their Faith

Parents! Let's help equip our teens to know how to defend their faith in Christ, so they don't lose their faith when they leave the home!

HOLLYWOOD INSIDER with Tina Marie. Today's guest is Jeremy Smith – Executive Director of Faith Ascent Ministries. This ministry's main mission is to equip young people to know how to defend their faith, know why they believe what they believe and why their beliefs matter.

Episode NINE – How we can make sure our kids don't LOSE THEIR FAITH when they LEAVE THE HOME!

(watch video here)

[youtube id="RQOpgJHobEw"]

SHOW TIME LINE
Introduction
:54  Jeremy Smith shares why he helps equip teens with how to defend their faith.
2:33  How Jeremy became saved and why he now focuses on helping teens.
9:20  Faith Ascent Ministry's main mission and how Jeremy joined the team.
14:35 Jeremy's duties as the Executive Director for Faith Ascent.
16:50 Jeremy took classes at Biola. He took classes online.
18:58 Why it's imperative that our teens get a solid Biblical foundation.
25:09 What the Base Camp is all about, when it started and who it's for.
29:46 Base Camp dates and invite for adults to come check it out.
30:35 The people who come train the teens at the camp.
35:07 The challenge in talking to a diverse group of people.
36:20 Get out-of-hell free card. We need more than a scare tactic.
41:15 Feedback that Jeremy's gotten over the years from people who attend the base camp.
44:09 Possibility of training adults is in progress.
46:48 The other activities that happen at Base Camp besides the in-depth sessions.
51:13 Jeremy walks through where we go on his website to sign up for Base Camp.
52:17 Jeremy offers a special discount to all Counter Culture Moms and Dads.
55:25 Base Camp only allows 100 teens to register each time.
59:29 How you can get in touch with Jeremy Smith and Faith Ascent Ministries.
1:01:29 Different Christians have different opinions on some topics, but regardless, Jesus is real.
1:02:43 Challenge of the week
1:03:20 Conclusion
Click here to join the growing Counter Culture Crusade community on Facebook!
CONTACT: If you have any questions for Jeremy Smith, email him here. Check out Faith Ascent Ministries and sign up for their summer Base Camp here.
THIS WEEK'S CHALLENGE: Think of a teen (if you don't have one) who would benefit from attending this Base Camp and call his mom and tell her about this amazing weeklong training session. Having our kids grow deeper in their walk with the Lord will allow them to build a solid foundation so they will flourish in this anti-God culture.
Question: Do you think today's teens have a solid understanding about their identity in Christ? Why or why not? Share your thoughts by clicking here!