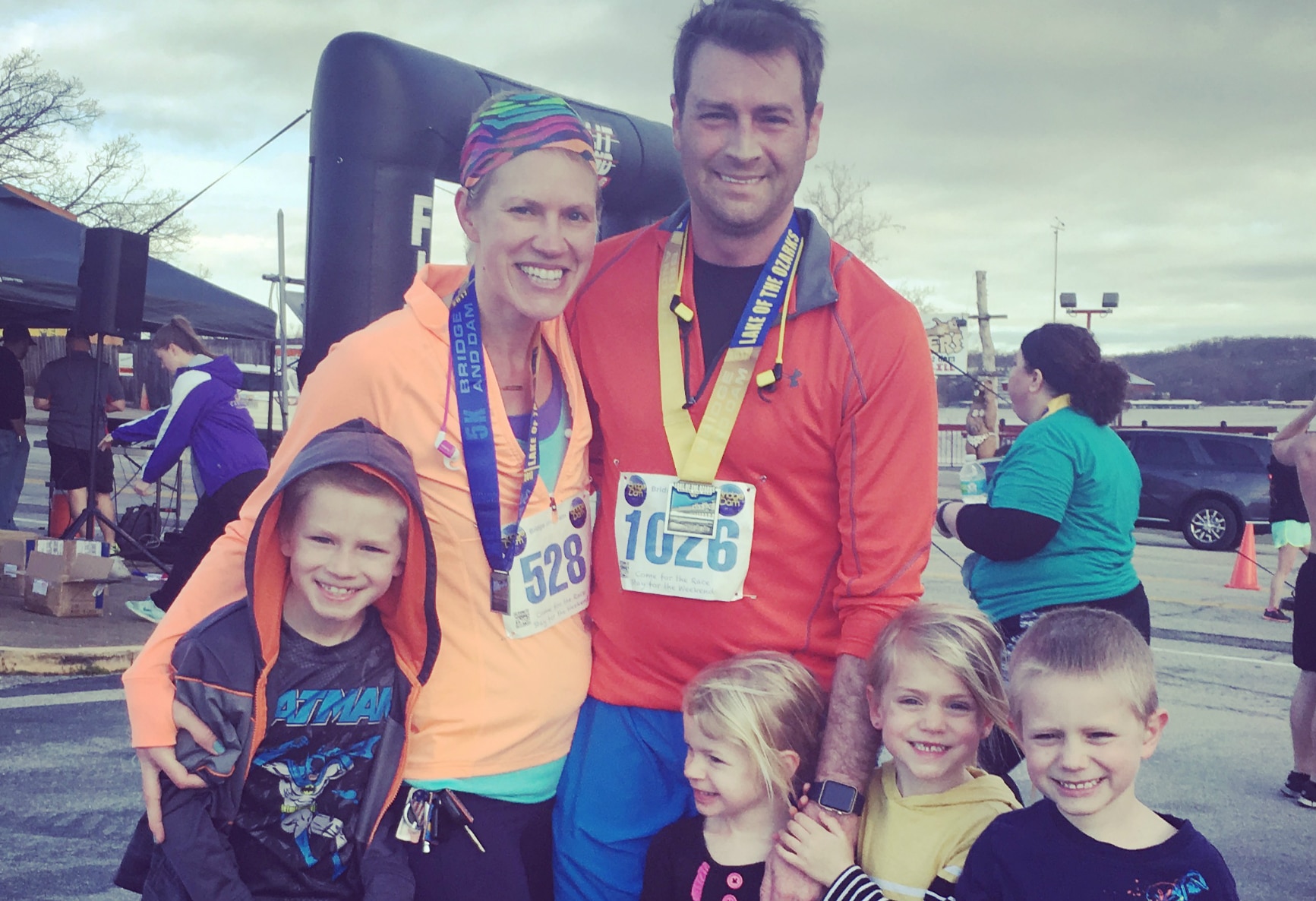 29 Mar, 2017

Get Active for a Great Cause!

Do you want to invest your money and time to a cause which invests in the next generation? We fell in love with Fellowship of Christian Athletes. Join us!

My husband and I recently attended an FCA (Fellowship of Christian Athletes) banquet and were highly impressed with the dedication and passion the leaders had for America's kids. What wowed me even more were the teens, tweens and even elementary school students who shared about their goals in life and how FCA has helped guide them to be the excellent leaders of tomorrow. There was a second grade girl who read a short story with so much power and boldness in her voice. She made it easy for us to want to partner with this organization.

Kathy Wiesen is our FCA area representative for Lake of the Ozarks. She is one of the hardest working women I know who invests every moment into equipping our teens for greatness. When I asked her why she chose to volunteer for this specific organization, she said, "I got involved when I was coaching because I knew I wasn't coaching as strong in the Christian faith as I should have. I saw the impact on the students and myself and it was so powerful that God was clearly calling me to do this. It's all about him."

The more we learned about FCA, the more we wanted to be active participants. The following information can be found on Wikipedia. "FCA is an international non-profit Christian sports ministry based in Kansas City, Missouri. FCA was founded in 1954. FCA's mission is to present to athletes and coaches, and all whom they influence, the challenge and adventure of receiving Jesus Christ as Savior and Lord, serving Him in their relationships and in the fellowship of the church. Its vision is to see the world impacted for Jesus Christ through the influence of coaches and athletes.

FCA recently expanded to impact the world internationally and categorizes its ministry according to what are called the "Four C's": Coaches, Campus, Camps and Community.
The "Coaches" ministry area includes Christian Bible studies, prayer support, discipleship, mentoring, resources, outreach events and retreats for athletic coaches and sending staff to national coaches' conventions and major sporting events to host and facilitate ministry events.
The "Campus" ministry area includes student-led groups called '"Huddles'" on junior high, high school and college campuses as well as team Bible studies, chaplain programs and Bible studies for coaches. In 2013, more than 9,000 school campuses reported an FCA presence and more than 450,000 were said to be participants. FCA created the annual school assemblies '"One Way 2 Play ," Drug Free'" program and Fields of Faith events.
The "Camp" ministries of FCA include camps for athletes, coaches, ministry leaders, teams and youth both in the U.S. and abroad. FCA also partners with camps from other organizations. It offers seven types of camps: sports camps, leadership camps, coaches camps, power camps, partnership camps, team camps and international camps. In 2013, FCA reported 429 camps with close to 60,000 participants.
The "Community" ministry of FCA involves church and business partnerships and outreach to parents and volunteers and ministry to professional athletes and coaches.
Sport-Specific Ministry FCA targets athletes and coaches in baseball, cheerleading, endurance sports, golf, hockey, lacrosse, motocross, surfing and wrestling."
Besides being a monthly or annual financial donor with FCA, you can participate in their events throughout the year. If you're in the state of Missouri, check out how you can volunteer to help at their summer camps as a counselor. My husband and I signed up for the Bridge and Dam Half Marathon, 10K and 5K over the weekend with the proceeds benefitting our local FCA. I did the 5K and signed my man up for the 10K so I'd have a shot at crossing the finish line before him! Let's just say he wasn't too far behind me!
Let's get our body healthy at the same time we're giving to a cause that's investing in the next generation.

— Tina Marie Griffin (@TinaMGriffin) March 29, 2017

If you would like to find out more about FCA in your specific area, check the national site out to find your nearest chapter. Join me in helping FCA impact the world one kid at a time! This cause is worthy of your investment. CLICK HERE TO GIVE TO FCA!
I wanted to bring you a little humor today…here's a short clip of me seconds after crossing the finish line.
[youtube id="_g4tWMBQSzI"]
THIS WEEK'S CHALLENGE: Find an organization who's mission lines up with your life's goals and get involved! Volunteer, financially give and share your new partnership with others! Have your kids get involved in every step of this new journey as well!
Question: What other great causes are you a part of that we need to know about? Share by clicking here!