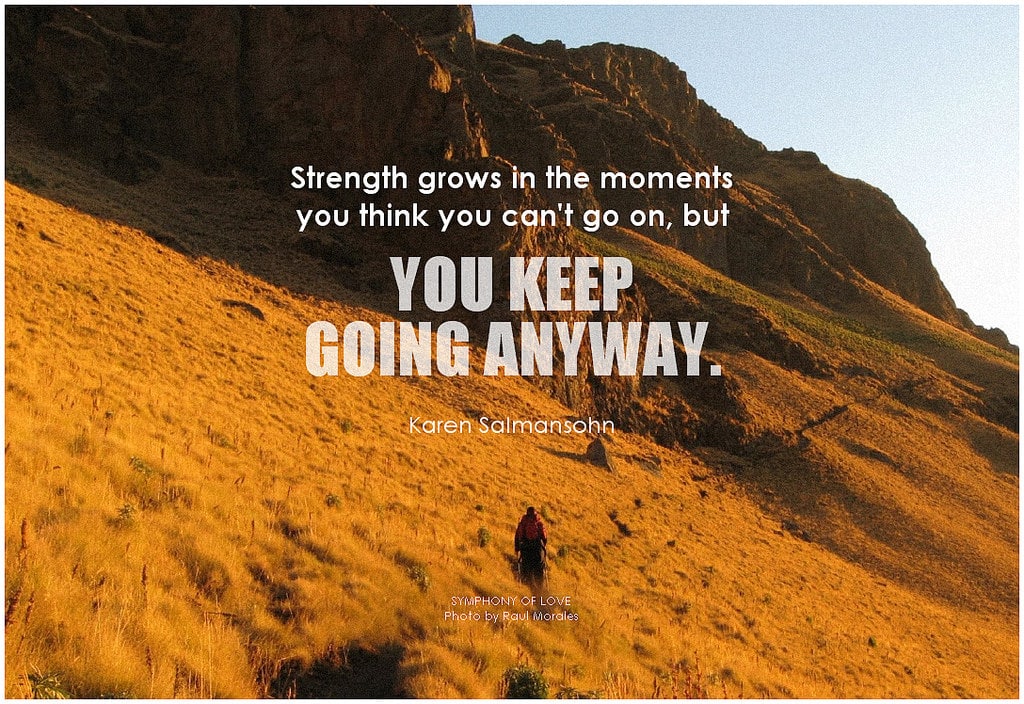 26 Aug, 2015

Focus on Your Strengths, Not Your Weaknesses

Many of us spend most of our lives working on the things we stink at. Focus on your strengths not your weaknesses and go after your dreams.

So many of us, myself included, have spent more time in our lives trying to improve the things we are not good at, instead of developing our strengths. We focus on improving our weaknesses in order to get a job with a killer income, to please someone else, to add one more designation after our names or one more line to our resume. I can attest to being fixated on adding one more job to my resume, especially when I lived in Hollywood during my acting career. All reasons, however, according to #1 New York Times best seller, author Tom Rath, says is a major waste of time. After what I learned, I couldn't agree more.

Last weekend I picked up the StrengthsFinder 2.0 book and devoured it. It confirmed what God was telling me to do for months. Form a team to make His mission happen. To make the impossible – possible. I encourage you to do this for yourself. It's life-changing.

Rath states, "People go from the cradle to the cubicle and then to the casket, without uncovering their greatest talents and potential. This is why it's essential not only to discover and develop your strengths as early as possible, but also to help the people around you build on their natural talents. (If you do so) these actions will start to change the world around you." Since I was a little farm kid, I've always wanted to reach the masses with the truth.

I wish this book existed two decades ago when I was fresh out of college and ready to take on the world. I had no clue what my best assets were or what talents I had that I should be developing and using to help expand God's kingdom. I just did job after job until it led me to my current speaking career and as a homeschooling mom raising four little world-changers. By trying a ton of different things it did help me network with many other people, that eventually landed me my first speaking event. Yet, I wish I knew back then what I know now regarding what strengths I should have been developing years ago.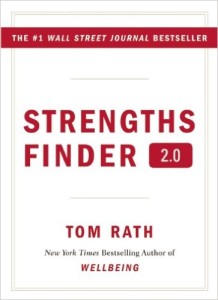 After reading this book, I was scared to tackle this StrengthsFinder Assessment test, because of the outcome I might receive. What if I discovered that the Communication theme was not one of my strengths? I've been speaking for 11 years! Did I pick the wrong career? Who do I need to come along side me that was good in the areas I lacked in? How would I find these people? I knew all of this would take time and God's leading. However, after going through one of the toughest years of my life last year, I knew I could no longer do this youth ministry alone. I was burned out. Exhausted. Discouraged.
I pleaded with God that if He wanted me to continue to pursue the vision He gave me so many years ago, that He connect me with the right people to help build a ministry team to carry it out. God answered. Over the past year, I am learning how crucial it is to focus on what I excel at and give the things I stink at, to other teammates in those particular fields of expertise.
I took the test. I was shocked! The Communication Theme was not even one of the top 5 strengths for me. Achiever, Activator, Command, Focus and Responsibility made the list. So I guess I was supposed to be an Army drill sergeant not a youth motivational speaker. HA! This completely opened my eyes to who I am as a person and how others can have completely different themes as myself. Now, I am learning to see how important it is for me to get to know others – personally. How can we all work together to do what God's called us to do being the people he created us to be?
These questions quickly arose after getting the test results. What talents did God give me that I should be strengthening and developing so that I could be the best me for God's service? What a learning experience this will be. What does this look like for you? Read the book, take the test and start to plan out the rest of your life!
For me, in the past year, my friend Laurie has come along side and rehashed my live show. She gave it clarity and added depth through her Thinking Two Steps Ahead philosophy. Teens are eating it up. I met Brian at a conference this past spring and he is now my booking agent. He's excellent at it. I don't excel in that area. I gladly handed that over. I met Karla at a fundraiser over the summer and she offered to watch my four kids for several hours a week so I can get ministry work done. What a blessing! God is providing people to help and together I know we can equip America's youth much better than if I were trying to do this all by myself. What a sense of relief to know we don't have to be perfect or be like everyone else! We each have talents that we can use to collaborate with each other to accomplish His purposes!
What helpers do you need to join your team to make your God-sized dreams a reality?
No matter what stage of life you are in, this is a perfect time to take this step. If you are a high school graduate wondering what you should do next, a college student trying to figure out what career path to choose, an engaged couple ready to embark on a two-become-one journey or anyone wanting to choose a different career path, this book is for you!
* FYI. You don't have to buy the book in order to take the test. You can just purchase the test online here. However, I highly recommend the book so you have a clear idea on how to apply your results and are able to read the other themes of your loved ones. If you buy the book, make sure you buy a new copy so you get a code to use in order to take the test.
Question: What steps have you taken to form a team to accomplish a goal? Share your answer by clicking here.
This post has affiliate links included. Meaning if you buy the suggested resources above, I get a commission at no extra cost to you. This will help support our mission.