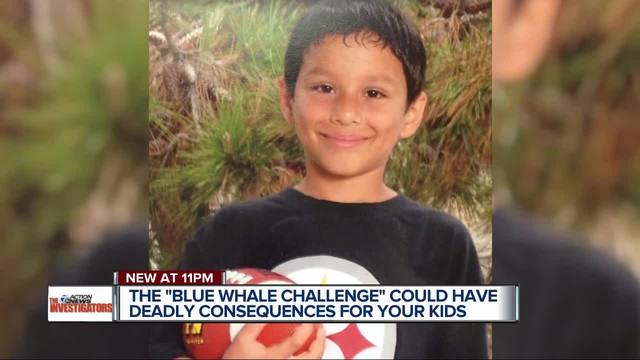 06 Oct, 2017

Family of Blue Whale Challenge Victim Speaks Out!

The Blue Whale Challenge suicide game has claimed the lives of over 130 teens to date. The Gonzalez family speaks out about their son, Isaiah's death.

Isaiah was not a suicidal kid. He was never depressed and always had a smile on his face. He had many friends, loved his family and just joined the ROTC program where he lived in San Antonio, Texas. However, several months ago, Isaiah heard about the Blue Whale Challenge, and like most kids, was curious to find out exactly what it was. Little did he know, 50 days after starting the gruesome "challenge," his life would come to a horrific end. What makes this even more devastating is that the curators of this game, threaten anyone who wants to leave.

Since Isaiah knew his family's motto was – family comes first, his family and I believe he took his own life for the sake of keeping the rest of his family safe. This is one of the most twisted internet games that I've ever come across throughout the past 20 years of doing pop culture and media research. Learn about the warning signs and how to talk to your kids about the Blue Whale Challenge. It might literally save a life.

I am beyond grateful that the Gonzalez family agreed to dig in deep and talk about their recent son's passing in order that other lives might be spared. I can't imagine losing a child. I can't imagine what Alexis, his older sister, had to go through as she cut the rope which her brother used to hang himself in his bedroom closet. To relive the recent horror in order to wake up parents and teens about how deadly this suicide game really is, takes so – much – courage. Cling to every word this family shares and look out for the red flags under your own roof and the family across the street!

Episode 24: Blue Whale Challenge claims the life of vibrant 15 year old, Isaiah Gonzalez. Know what to watch out for regarding this deadly game!

(watch video here)

[youtube id="uZr1gAKlVww"]

SHOW TIME LINE
Introduction
1:04 Why we are discussing the Blue Whale Challenge
3:19 The Gonzalez Family explains what type of kid Isaiah was.
9:07 What the demonic Blue Whale Challenge is all about.
10:33 Kids are threatened if they want to get out.
12:33 Creator of this game is proud that so many kids have killed themselves. Unreal!
13:20 Isaiah's parents talk about the warning signs they saw before Isaiah took his life.
14:23 Jorge shares about his son being up at 4am watching horror movies the curator told him to watch.
15:22 Kids are threatened if they don't do one of the challenges.
16:42 How the Gonzalez family made the connection that Isaiah's suicide was tied to the Blue Whale Challenge.
18:24 Alexis talks about the meaning of 666 that's used through the Blue Whale Challenge.
21:12 Some of the 50 day challenges that teens are asked to complete.
22:41 Screen shots of the Blue Whale Challenge suicide game.
23:47 Ask your kids questions about this game and have them watch this episode so they can be on the lookout for others.
24:42 The night before Isaiah took his life and the next morning.
29:07 Isaiah's girlfriend was TAKING SCREEN SHOTS of Isaiah while he was committing suicide.
30:01 Isaiah's girlfriend videotaped him DRINKING BLEACH.
31:36 26 year old from Russia was also jailed for urging over 30 girls to take their life and they succeeded.
31:58 So much more dangerous today for kids because they have easy access to technology.
34:54 Update on communication between curator and Isaiah the night of the murder.
36:11 The Gonzalez family is not sure how the curator was communicating with their son. Investigation under way.
37:42 Another mom heard about Isaiah's story and found out that her daughter was on the last challenge and got help just in time!
39:48 Isaiah had a 6 digit pin code on his phone so investigators are looking into possible communication between him and the curator.
40:31 Warning signs to watch out for regarding the Blue Whale Challenge.
41:21 The status of the two criminals who were behind creating this suicide game.
43:58 Go Fund Me page set up in memory of Isaiah Gonzalez. Please GIVE!
44:45 Other ways you can give to the Gonzalez family besides donating and praying.
46:39 Jorge Gonzalez gives final observations he noticed of Isaiah's change in character days before his death and urges parents to check all tech devices.
48:51 If your kid is being bullied at school, do something about it!
50:55 Jorge warns that strangers are constantly trying to get a hold of kids on gaming devices.
53:44 CHALLENGE OF THE WEEK: Ask your kids if they've heard about the Blue Whale Challenge and make sure they are NOT involved.
Conclusion
At the end of the interview Jorge urges parents to be engaged with their children and take the time to ask questions and check tech devices for anything questionable. Our kids are always looking for acceptance and love and many are lured in by predators and people with fake profiles. We think these horrific tragedies would never happen to us and yet, as the Gonzalez family painfully explains, it can happen to any child at any time. With technology comes many exciting benefits and features, but if not used properly, can have devastating consequences.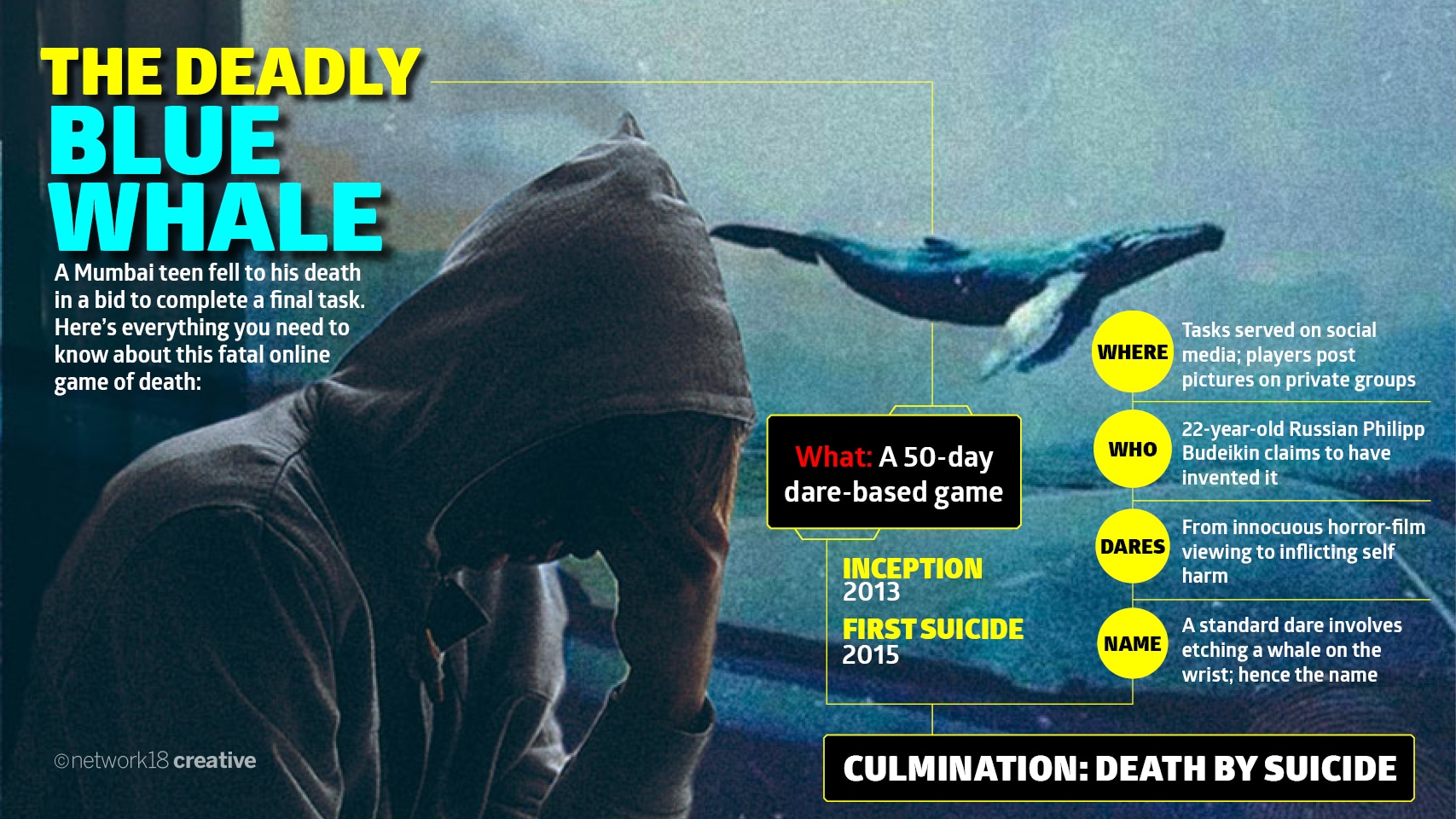 Please take the time to do some undercover FBI research in your home and take some one on one time with your kids and find out if any of them are participating in any dangerous activities. Yes, it takes time and effort to get involved and ask questions, but the consequences of not engaging can be deadly. I want Isaiah's tragedy to be a wake up call for all of us, in hopes that someone reading this or watching the episode above might see warning signs in a loved one and a life is spared as a result.
Join the growing Counter Culture Mom Facebook Fan page community!
CONNECT WITH THE GONZALEZ FAMILY
Facebook Page
HELPFUL LINKS
Blue Whale Challenge – 5 top facts you need to know!
First reported story of Isaiah's death
San Antonio local news coverage of Isaiah's passing
Video of the victims of Blue Whale Challenge
Go Fund Me page for Isaiah Gonzalez (DONATE NOW)
American Foundation for Suicide Prevention (DONATE NOW!)
THIS WEEK'S CHALLENGE: Talk to your kids about the Blue Whale Challenge. Ask them if they have heard of it or know of anyone who's currently doing the 50 day challenge. Watch for a change in behavior that might suggest your child is currently being deceived by this wicked game.
Question: What are the biggest challenges you are having with your kids regarding social media? Share your answer by clicking here!