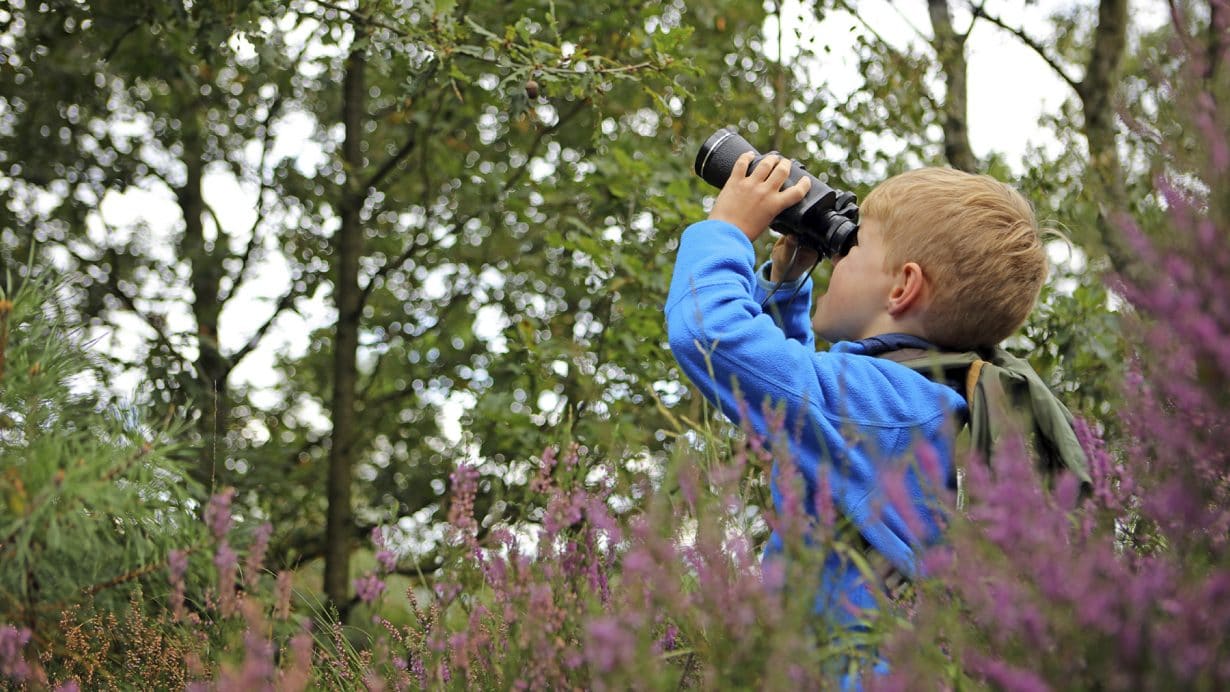 26 Feb, 2020

Birding Bonanza – How Nature Power Boosts Kids Well-Being
by Trudi Griffin
---
Celebrate the birding bonanza by starting a new outdoor activity during National Bird Feeding Month. Get your kids outside, or at least looking outside for those in colder climes. You'll not only give your kids an expanded appreciation of God's creation, but it's also good for their development and health.
Birding bonanza celebrates God's creation
God created a beautiful world and made humans the stewards of creation. The multitudes of birds, their diversity, beauty, and purpose in God's creation serves as a stepping stone to considering why God created so many kinds. Use bird watching activities to not only celebrate God's marvelous creation but to generate biblical discussion. What does it mean to be a steward? What purpose do all these different birds serve? How does God's creation work together? How do birds know where to go or what to do?
Look at the birds of the air; they neither sow nor reap nor gather into barns, and yet your heavenly Father feeds them. Are you not of more value than they? (Matthew 6:26)
Good for child development
In his book, "Last Child in the Woods," Richard Louv coined the term "nature-deficit disorder" to describe the problem of kids growing up removed from nature. Technology and screens have taken infiltrated child development which has resulted in a generation with severe mental health issues.  Therefore, get your kids away from the screens for their own good.
Time in nature increases your child's observation skills.
Boost curiosity and interest in nature, God's creation, and the world by asking questions.
Bird watching and nature exploration improve empathy.
Sitting and connection to technology contribute to poorer mental health, so for mentally resilient children, get them outside!
Good for child health
Reduces stress, anxiety, and depression symptoms because birding is so calming.
Observing and partaking in nature reduces cortisol levels thereby increasing cognitive power.
Regular exposure to nature improves cardiovascular health.
Research suggests that hanging out in nature increases vitamin D absorption which is one of the culprits that interfere with attention and concentration in kids (think ADHD).
Counter Culture Mom Challenge
Start in your backyard with birding! Look for birds that visit your backyard and your local parks.
Use binoculars to see the details of bird shapes and coloring and create a backyard bird journal using words or pictures.
Build birdhouses or feeders to attract other types of birds.
Figure out what birds like to eat. Clue: They like some of the things your kids do!
For a long list of more activity ideas for getting kids in nature more often, check out this article.
Bird watching has added bonus for parents too. Adults reap the positive benefits of outside time just as much as kids! Do yourself and your family a stress-relieving favor. Set up some feeders and see what happens.
---
To read more by Trudi Griffin, MS, LPC, go to Medium.