22 Jun, 2017

America's Top Mom Mentor Explains How to Live the Unrivaled Life!

Moms! Are you fried? Did you lose your identity after getting married and having kids? Mom Mentor Mona Corwin explains how we can live our UnRivaled MomLife!

Today on HOLLYWOOD INSIDER we have guest Mona Corwin – America's top Mom Mentor, author, speaker, blogger and Life Coach.

Episode ELEVEN – How fried and frustrated moms can find their balance again and live their own UnRivaled MomLife story.

(watch video here)

[youtube id="RcBvE_3-QGU"]

SHOW TIME LINE
Introduction
2:29 What it means to live an UnRivaled life!
4:59 Does BALANCE even exist? How can we get it?
6:41 We don't have to pick between motherhood and career woman.
10:09 Signs to look for that tell us we are TOO BUSY and need to rearrange our schedule.
14:37 Moms MUST schedule. Mona has a GREAT planner to help us stay on target with daily tasks.
18:10 How Mona became America's top Mom Mentor
21:39 Why moms don't know how to do the basics.
27:32 What issues do you have today being a mom? Post below the video!
28:27 The topics that Mona mentors moms on the most.
34:15 The importance of having a specific time to talk with your spouse daily.
38:15 UnRivaled MomLife Calendar. Schedule a to do list with your man ahead of time.
44:20 Weekly Date Night is a MUST with your spouse.
46:16 What couples can do if they are on the brink of divorce.
49:37 What you can do if your spouse is NOT following the Lord?
55:59 How we can teach our kids to be respectful and learn to be responsible.
1:04:34 Why moms lose their identity once they get married and have kids.
1:08:04 The top issues moms ask Mona for advice on.
1:12:40 MOPS International, local moms groups and mom night out is a MUST for every mom!
1:14:14 Important to have play dates with other moms and their kids and other tips.
1:20:45 What moms should do if they need help.
1:22:49 Examples of women who were helped by Mona Corwin the Mom Mentor.
1:26:48 Mona's mom mentorship program details. Mom Academy being designed. Block scheduling, etc.
1:27:58 Connect with Mona's Facebook page and her mom mentoring community.
1:28:47 Text ABCwoman to the number 44222 to get Mona's free poem and her weekly newsletter.
1:31:15 Mona's future plans. Speaking more, working on several courses for her Mom Academy.
1:32:21 Mona's last words of encouragement to fried and frustrated moms who need refreshment.
1:35:38 Challenge of the week: find a solid mentor who can help you grow in your role as a wife and mother.
1:36:12 Sign up for Tina's newsletter and get on her Pop Culture Alert Texting Service list!
Conclusion
Click here to join the growing Counter Culture Crusade community on Facebook!
HELPFUL LINKS (books that were mentioned in this episode):
Strength Finder Book
Sacred Marriage
The Five Love Languages
How We Love
CONTACT: If you have any questions for Mona Corwin regarding her MomLife community or signing up for her MomLife Academy, email her here and check out her website here to sign up for her weekly newsletter and get her free resource filled with a complete menu, devotions, kid craft and hubby love calendar!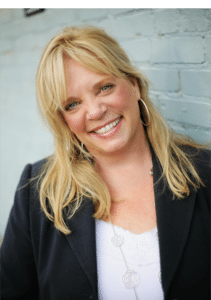 More ways to connect with Mona Corwin:
Minute with Mona and Who I am Poem on Instagram
Join Mona's Balanced MomLife Group on Facebook
Mona's Facebook Brand Page
THIS WEEK'S CHALLENGE: Find a trusted mentor to help you through your mothering years. Make sure you make time for yourself and connect with other moms at MOPS groups and do a moms night out. Connect with your husband daily and don't skip the date nights! Apply Mona's tips on how to live the UnRivaled MomLife and take her upcoming MomLife Academy class!
Question: What is the biggest struggle you're going through regarding motherhood? Share your thoughts by clicking here! We would love to help you get some great Godly advice!