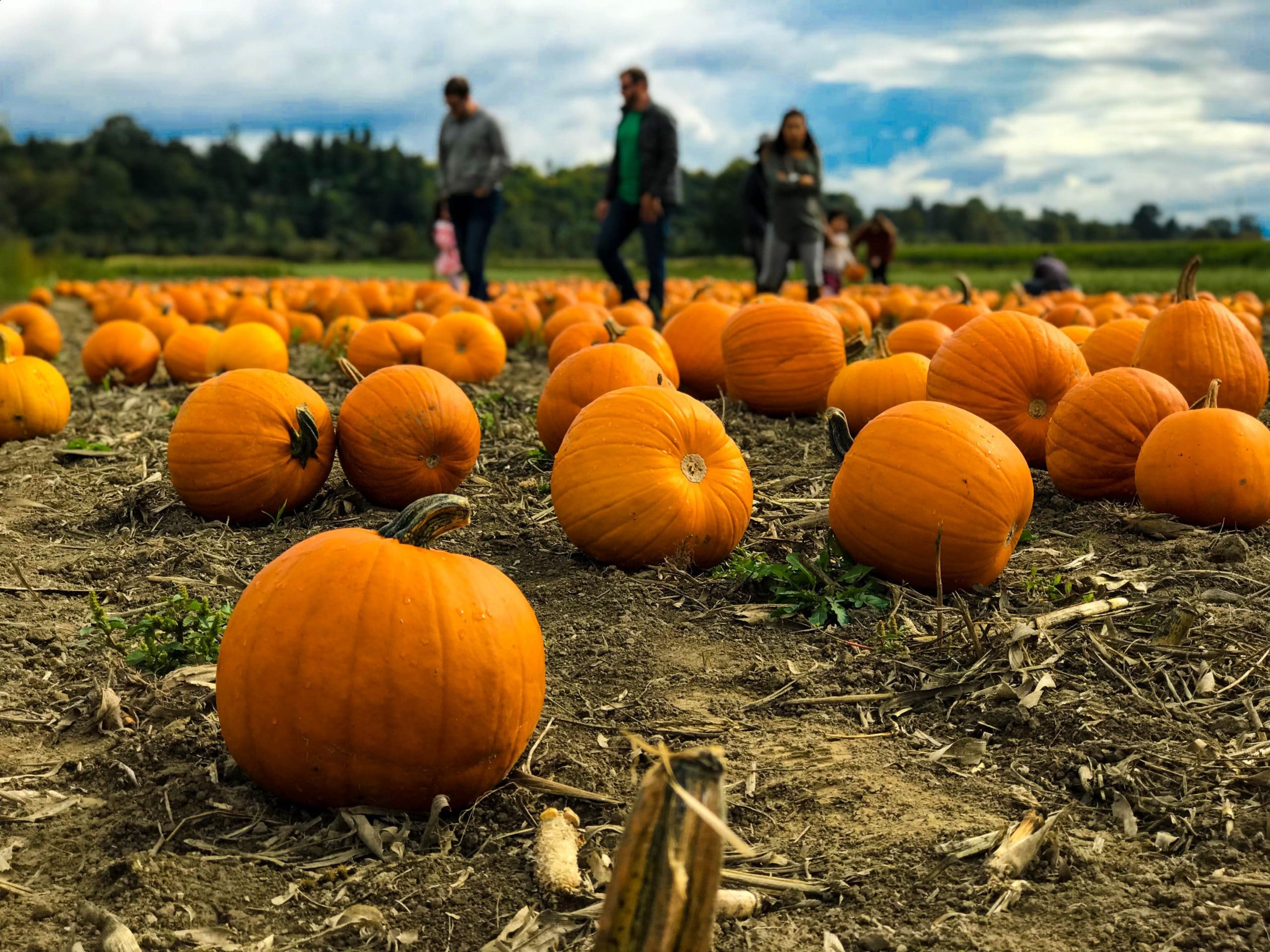 09 Oct, 2020

5 Activities to Enjoy With Your Family This Autumn
by Gina McAndrew
---
Take advantage of the cooler air, head outdoors, and enjoy these fun activities with your family!
Autumn is such a fun, cozy season. Think of the colors that the word "autumn" conjures up: maroons, golds, oranges, browns. Shivers! But let's go even further. What images come to mind about autumn? Like most people, you probably thought of apples, pumpkins, hay, bonfires, scarecrows, and s' mores. You may think these colors and images are all clichés, but that's ok. In the year 2020, we need some cliché! Take advantage of the crisp weather and gorgeous scenery by participating in the top 5 activities to enjoy with your family this autumn.
1.) Apple Day:
What could be more fun than picking apples? If you are fortunate enough to live in the Midwest (or have a chance to travel a bit), find a cider mill and get to picking! Some of my fondest childhood memories center around cider mills. Some mills give tours, offer barn dances, and even good old, finger-licking fried chicken dinners. And of course, apple cider doughnuts! Then take your pickings, go home and make some homemade applesauce, pie, or apple butter together! Your house will smell wonderful, and you will probably all be asleep by 9:00 from that fresh air!
2.) Pumpkin Patch:
You had to know this one would be included! Pumpkin patches vary in their activities, but most have corn mazes, hayrides, rubber tire swings, and bales of hay to climb. Of course, you have to find the very best pumpkin! The running joke in our family was that my youngest son had practically celebrated his first seven birthdays at the pumpkin patch! We'd end the day by painting little pumpkins and eating carrot cake
3.) Outdoor Movie Night:
You probably didn't see this one coming, but grab a white sheet and a projector and take the movies outside one night! There are countless ideas on Pinterest from making cardboard cars for a drive-in, to elaborate hot chocolate and popcorn buffets. Pick a movie the family will love, grab some blankets, and invite some friends over! 
4.) Rake leaves:
One autumn, we had four families get together for a leaf-raking ministry. Some of us cooked chili and baked pie, while others went around the neighborhood offering to rake leaves for free. We had some great fellowship that night, the kids saw ministry in action, and a good many people didn't have to go out and rake leaves themselves. 
5.) Backyard Carnival:
Last but not least, a backyard carnival is always a good time. You can be as low-key or crazy as you want (or have room for)! Get some bales of hay, sticks, and old clothes, and have a scarecrow-making contest. Put out some yard games like washers, croquet, or corn hole. Take some of those apples you picked and poke whole cloves into them, add a ribbon, and there you have a nice-smelling taste of fall to hang in your home! And of course, toward the end of the evening, fire up the pit and roast some hotdogs and s' mores! Don't forget to just rest in God's peace, and glimpse up at the stars to remember His greatness!
These are all ideas to create a fun and peaceful family time, and many can be done with friends since they focus on outdoor activities. Whatever you do, take time to enjoy this season that God has given us: the colors, the smells, the crisp air, and good company! But keep in mind that as in any season, there are some for whom this season drudges up sad or tragic memories. Help build a new heritage and celebrate what the Lord has provided by trying out the top 5 activities to enjoy with your family this Autumn.
"Every good gift and every perfect gift is from above, coming down from the Father of lights, with whom there is no variation or shadow due to change."
James 1:17 (ESV)
---
Gina McAndrew is the Founder and CEO of The Mark Project, an organization that equips believers with the tools they need to fulfill the Great Commission through art. 
She is also the Founder and Director of Potter's Clay Applied Arts, a program that equips students to glorify God through the arts. Gina has a BFA in Studio Art, an MS in Industrial Communications, and an MBA, all from Lindenwood University.
She has been teaching art and written communications to students of all ages for 15 years, focusing on the practical applications of these subjects. As a former upper-level manager and homeschool mom of four children, Gina continuously seeks to implement new and innovative ideas at both companies.
---
Download Our New Counter Culture Mom App to get our trending news and pop culture alert notifications. You can connect with other parents in the Parent Chat section to gain helpful ideas on how to be a Counter Culture Mom!
Be sure to contact us if there is an issue you would like to have us write about! Our mission here is to help parents deal with the current culture and how to biblically navigate it.