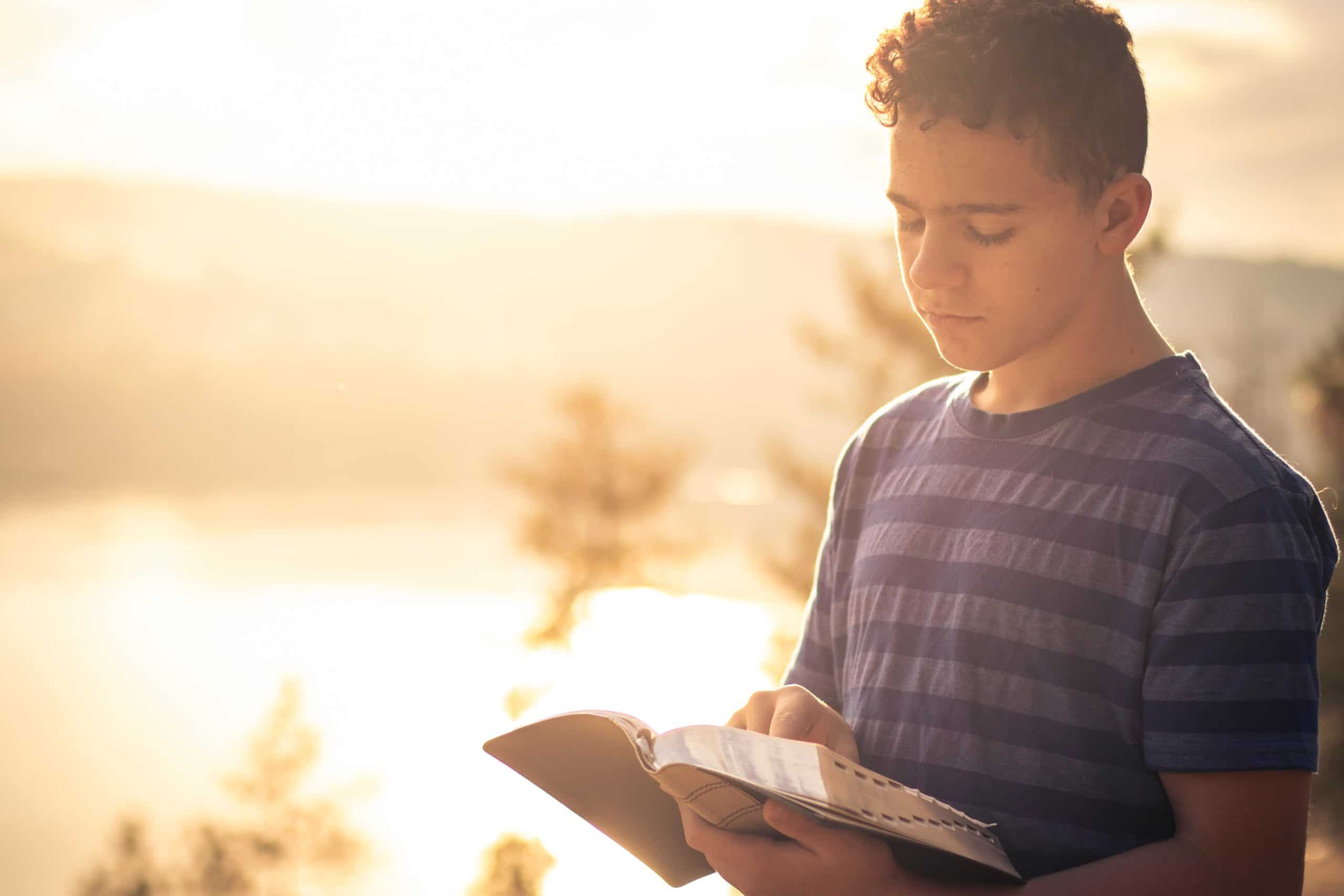 03 Oct, 2020

10 Reasons Why Your Kids Need a Biblical Worldview
by Lee Ann Mancini
---
There are so many worldviews today, but the biblical one is the only true one.
In Deuteronomy 6, we find the prayer/command of the Shema. The Shema instructs us to
impress these biblical principles upon our children when we wake up, walk along the path, and
when we go to bed. But, why do our kids need a biblical worldview? And how do we teach them? Here are ten ways you can instill a biblical worldview in your child and be obedient to the commands of the Lord:
1. Psalm 127:3 (ESV) "Behold, children are a heritage from the Lord, the fruit of the womb a reward."
-One day, I will stand before the Lord and give an account of how faithful I was in
raising His children. Did I do everything possible to train them up, so Jesus held
first place in their hearts? I want to hear, "well done, good and faithful servant"
(Matthew 25:21 ESV).
2. John 5:24 (ESV) "Truly, truly, I say to you, whoever hears my word and believes him who sent me has eternal life. He does not come into judgment, but has passed from death to life."
-I want to see my children in heaven for all eternity, and I am sure you do as well.
The very thought of our children suffering in hell for all eternity should motivate
us to do all we can to raise them to be firm believers and Christ-followers.
3. Proverbs 28:20 (ESV) "A faithful man will abound with blessings…"
-I desire my children to have many blessings from the Lord—blessings that
provide for their needs and blessings that keep them safe from the world's evil. I
want them to have the mind of Christ when facing diversity or trial.
4. Luke 16:10 (NIV) "Whoever can be trusted with very little can also be trusted with
much…"
– I want to raise my children to be so faithful in all they do, working for the Lord,
that they will receive many eternal rewards. I am so looking forward to seeing
what the Lord has planned. If we love what he has done for us on our beautiful
earth and the joy he has given us daily, what will heaven be like?
5. Isaiah 26:3 (ESV) "You keep him in perfect peace whose mind is stayed on you because
he trusts in you."
– I want my children to know that nothing is impossible with the Lord. When they
learn that they do not have to rely on their own strength, it reduces stress and
anxiety. Dr. Michelle Bengtson wrote: "Worry, anxiety, and fear are considered
the common cold of mental illness and are a direct path to losing our peace." 1
I want my children to live a life that is free of stress and worry as much as
humanly possible. God's word promises that if we keep our minds focused on
Him, we will have his peace, as written in John 14:27, "Peace I leave with you;
my peace I give you."
6. 1 Timothy 5:10-12 (KJV) "For the love of money is the root of all evil: which while some
coveted after, they have erred from the faith and pierced themselves through many
sorrows."
– We live in a material-driven, self-centered, self-entitled world. Many people –
while trying to achieve worldly possessions – have lost true peace and prosperity. I want my children to desire the riches from God that will last all eternity. Kids need to have a biblical worldview on their finances to be successful and faithful. They need to prioritize their desires: The gifts from heaven first; then the earthly ones second.
7. 1 Corinthians 6:19-20 (NIV) "Do you not know that your bodies are temples of the Holy
Spirit who is in you, whom you have received from God? You are not your own; you
were bought at a price. Therefore honor God with your bodies."
– We need to instill good eating and exercise habits in our children. If we desire to
have our children be warriors for Christ, then we need to make sure they are
prepared for battle. A healthy soldier, mentally and physically, is an asset to fight
against the enemy. Yes, kids even need a biblical worldview in this practical way.
8. Luke 22:40 (NIV) "On reaching the place, he said to them, 'Pray that you will not fall into temptation.'"
– Each day, we face trials and temptations. We want our children to choose God's
word as their way out of any temptation to do wrong. Especially during the
teenage years, it is extremely beneficial that children have that strong
foundation to overcome the temptations brought on by peer pressure.
9. 1 Timothy 5:8 (NIV) "Anyone who does not provide for their relatives, and especially for
their own household, has denied the faith and worse than an unbeliever."
– Wow, worse than an unbeliever! I want my children always to put God first and
family second. When I am old, I want to be assured that they will take care of me
in my senior years, if need be, because they love me and they love God. I also
pray that they will provide for their family's needs as the spiritual leader's God
has called them to be.
10. Psalm 78:4 (NIV) "We will not hide them from their descendants; we will tell the next
generation the praiseworthy deeds of the Lord, his power, and the wonders he has
done."
– Judges 2:6-10 speaks about how quickly a generation can be lost forever. We
need to raise our children to have a biblical worldview so they, in return, will do
the same for our grandchildren. As I often say, "It's for our children's salvation
and the preservation of our Christian nation!"
1 Dr. Michelle Bengtson, Breaking Anxiety's Grip: How to Reclaim the Peace God Promises, 19.
---
There are many resources that can help prepare you to teach your kids how to truly have a biblical worldview. Here are a couple of resources:
"Big Truths for Young Hearts: Teaching and Learning the Greatness of God," by Bruce A. Ware. This book encourages and helps parents of children ages 6 to 14 to teach systematic theology in an understandable format.
Sea Kids series, which can be found at SeaKidsTv.com, helps small children learn how to
tangibly live out the biblical principles using real-life situations. Ages 2 to 7.
---
Lee Ann Mancini is the award-winning children's author, publisher, and executive producer of the Sea Kids books and TV series. She is a renowned speaker and Bible college professor whose passion is to help parents raise their children to have a strong foundation in Jesus.  
---
Download Our New Counter Culture Mom App to get our trending news and pop culture alert notifications. You can connect with other parents in the Parent Chat section to gain helpful ideas on how to be a Counter Culture Mom!
Be sure to contact us if there is an issue you would like to have us write about! Our mission here is to help parents deal with the current culture and how to biblically navigate it.