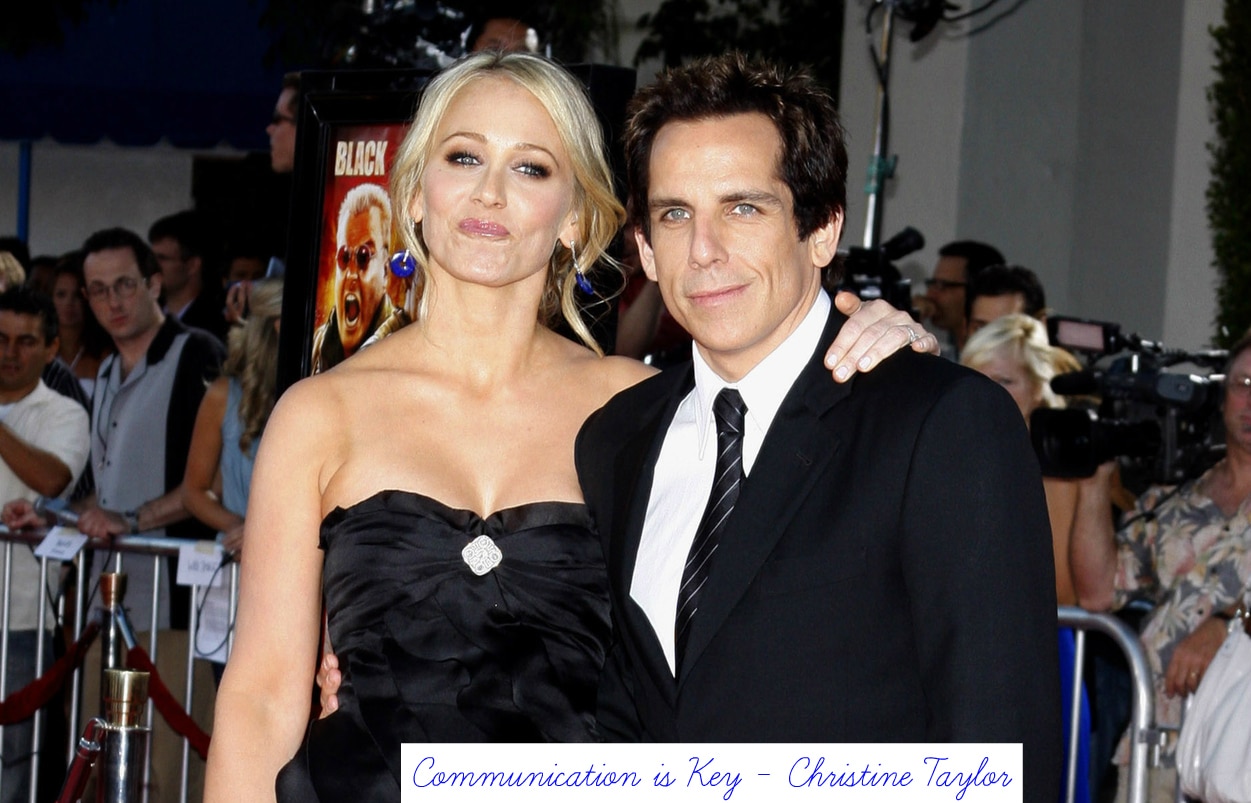 15 Mar, 2015

Why Some Hollywood Marriages Have Lasted

Most Hollywood marriages don't survive. However, these celebs are committed to staying together regardless of the hype from the paparazzi & People magazine.

When Robin Thicke and Miley Cyrus simulated sex at the 2013 VMA's, I knew it was a matter of time before his divorce would be announced over the air waves. Sadly, I was right. Just weeks after their jaw-dropping performance, his wife Paula Patton separated from Robin and 8 months later their divorce was final. As we can see, the ramifications of Hollywood's glitz and glamor lifestyle, has caused many marriages to dissolve over the years. Some only lasting a mere 72 days or worse yet, 56 hours!

Therefore, it is critical to set up boundaries to protect your marriage. The following Hollywood couples have done exactly that. Let's learn from celebs who live under constant scrutiny and yet are committed to each other no matter what attacks come their way.
According to Christine Taylor, who married hilarious actor Ben Stiller back in 2000, it's key that both parents play a key role in child rearing. "One of us is with the kids while the other one is working," said the actress. "And a lot of communication. We're lucky these days because there are so many ways to Skype, e-mail and you can take an airplane to visit (each other) when you're working." E! Online reported that "Stiller had good models on how to make a Hollywood marriage work. His parents–The King of Queens' Jerry Stiller and character actress Anne Meara–have stayed together for 45 years." Phenomenal.
Actress Jamie Lee Curtis and Director/Writer Christopher Guest married several decades ago – back in 1984! Jamie credits having great parents to model after as the reason her marriage has lasted this long, as well. "My mother and stepfather were married 43 years, so I have watched a long marriage. I feel like I had a very good role model for that." After doing some research on this bright, talented woman, I've come to realize that her focus is on husband first and career second. If she's offered something that could wreck havoc on her marriage, she flees from it. Here's her take on the fame and fashion side of Hollywood, "I never represented glam. That's the thing, you'll never see me in the front row of a fashion show. I'm uninterested in it. I find it trivial and banal and boring." I have to say that 31 years of a Hollywood marriage is very impressive.

When I think of Hollywood marriages that have lasted the longest, Tom Hanks and wife Rita Wilson are always the first couple that comes to mind. Despite a recent story that broke in Star magazine that Rita was getting a "400 million settlement" in their divorce, they are not parting ways. In his 1996 OSCAR acceptance speech, Hank thanks his wife for his success, "I'm standing here because the woman I share my life with has taught me and demonstrates to me every day just what love is." Wilson replies, "I didn't know what being in love was until I met Tom." Even though they are currently going through a difficult time in their marriage, they are committed to staying together.

I remember years ago how impressed I was when I met actor Jim Caviezel at a Pro-Life banquet in Los Angeles. He said he never takes roles that would contradict the standards he believes makes a marriage strong. He said he would never even kiss another woman regardless if it was just acting. Obviously, his take on marriage is working, because he is celebrating 26 years of wedding bliss to Kerri Browitt this year.
At a 2014 interview regarding his movie, "The Game Stands Tall," Caviezel specifically states why he puts family first. He has turned down a lot of fame and fortune over the years, but has a lasting marriage to show for it. He said, "For any questions on what to do (when choosing movie roles), the answers are in the Gospels." Caviezel adds, "Cheating on your wife is not a part of any lifestyle that should be allowed."
Let's take these amazing Hollywood marriages and their wise words to heart. Granted there are a lot more characteristics to a healthy marriage than just the ones listed above, but it starts with staying committed to each other until death do you part. It's encouraging to see marriages thriving in the land of make believe.
Question: What are some additional key factors that would make a marriage last? You can leave a comment by clicking here or below.