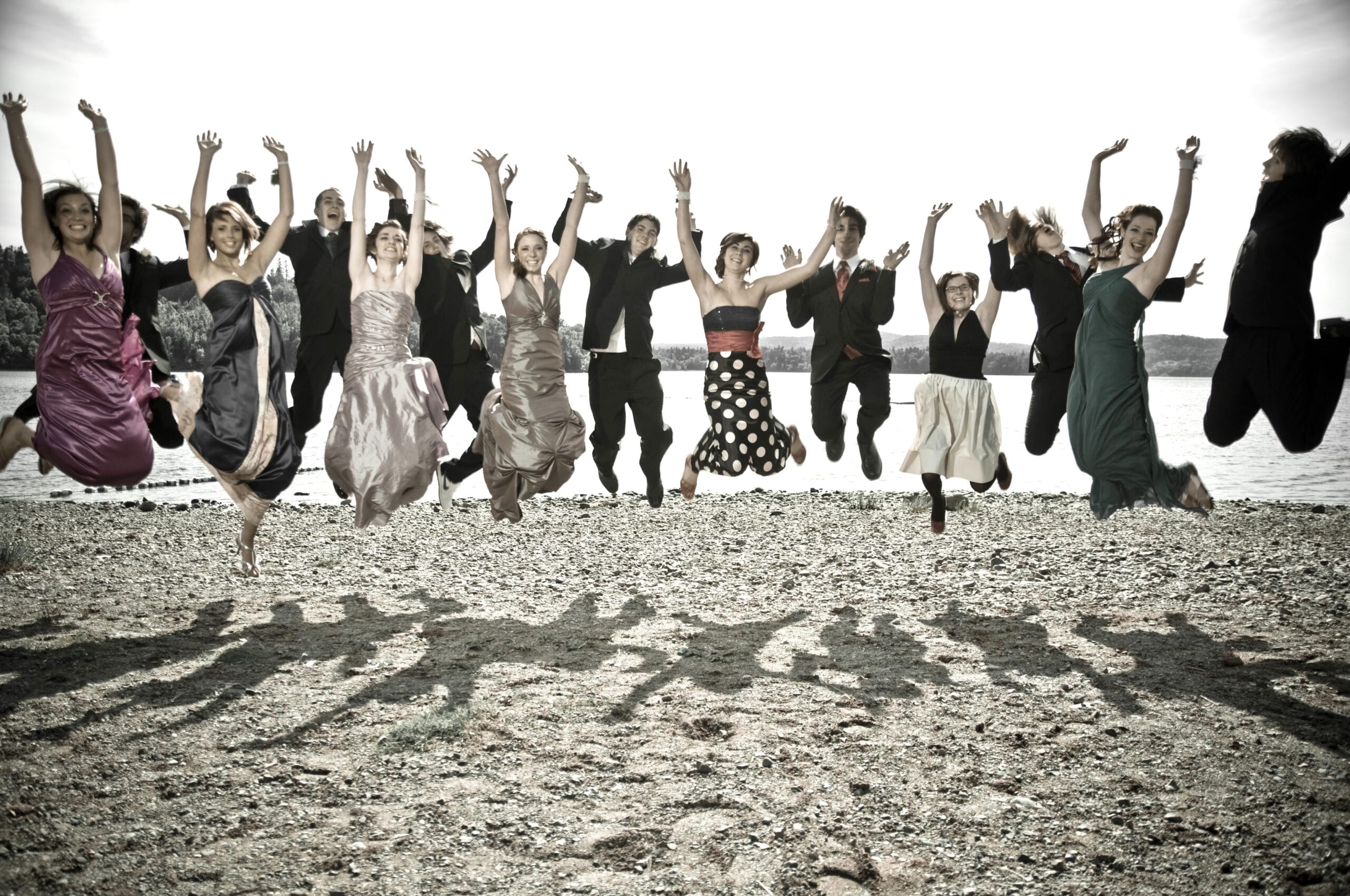 02 May, 2015

Top PROM Safety Tips to Follow!

Make prom night a memorable experience, not one filled with regrets. Stay safe behind the wheel and don't go to bed with your date. Here are the top prom safety tips.

Years ago I went to a taping of the Sharon Osbourne show. She had a guest family talking about the best parenting tips for raising competent teens. This mom said she knew her teen boys would have sex anyway, so she let their girlfriends come over and do whatever they wanted in her sons' bedrooms while she was at home. Her justification was that at least she knew her boys would be safe. WHAT!? I literally BOOED in the audience. Loud. I got stares. I didn't care!

I currently have friends over who told me about a mom they knew who rented a hotel room for herself so that her kids could host a non-supervised prom party at her house. Really?? Nine months later she had another grandchild.

Teens' lives can change in an instant. Negative life-changing decisions are more apt to happen in an environment which is unsupervised and that involves drugs and alcohol, because these things impair your decision-making ability. On the other hand, it's totally possible to make good, clean, fun-lasting memories that don't come with the consequences you have to live with forever.

Let's Think 2 Steps Ahead about this for a minute. The Thinking 2 Steps Ahead process goes like this: If I make the decision to __________ (fill in the blank), then "this" is likely to happen, which could then trigger "this" to take place (just like you think about your moves when you're playing checkers). On prom night, that second "this" could lead to imprisonment, pregnancy, an STD or even death.
When you're willing to risk the behavior, you're basically agreeing to accept any of those possible consequences.

— Tina Marie Griffin (@TinaMGriffin) May 2, 2015
And that's how PROM night goes from being memorable to life-changing.
To make prom a memorable experience, just apply the following tips.
If you're going to have a date, make sure that person is someone who will NOT cross the physical boundaries you have set up, so there's no temptation involved. (holding hands is my personal thoughts on "how far you should go" with your date)
Double or Triple date. If you have a date, join up with several other couples so that you won't be tempted to do things you will later regret (sex, drinking, drugs, etc.)
Have the school play positive music. I have had many teens email me saying they told the DJ to play funky songs with clean lyrics so no graphic messages would be stirring in their minds, which could lead them to want to live out what they heard. Playing positive songs would also not stir up the need to bump and grind on the dance floor, which can lead to sexual activity.
Dress classy. Young women love to look and feel beautiful. Young men love to look hot. Classy is in and the less you advertise on the outside, the hotter you actually look.
My prom was a rather hilarious experience. My parents inadvertently scared off my potential date one year because he didn't realize he was talking to my mom instead of me when he called to ask me out. That year I went to the prom – dateless. Luckily for me, several girlfriends and I joined up and had a blast.
I'm all about fun! I have great prom memories and you can too! Yeah, my mom scared off a potential date. But I can say that it wasn't life-changing for me, thank goodness. I didn't get pregnant, drunk, or raped. None of my friends were killed or killed someone else because they were drunk or high. I stayed disease free and was able, years later, to have 4 wonderful kids.
Good friends who want the best for you and your future, setting boundaries for yourself ahead of time and thinking two steps ahead about decisions made during prom, will make this sweet event a night to remember, not regret!
Question: What tips do you have to make prom night memorable? Share your answer by clicking here.