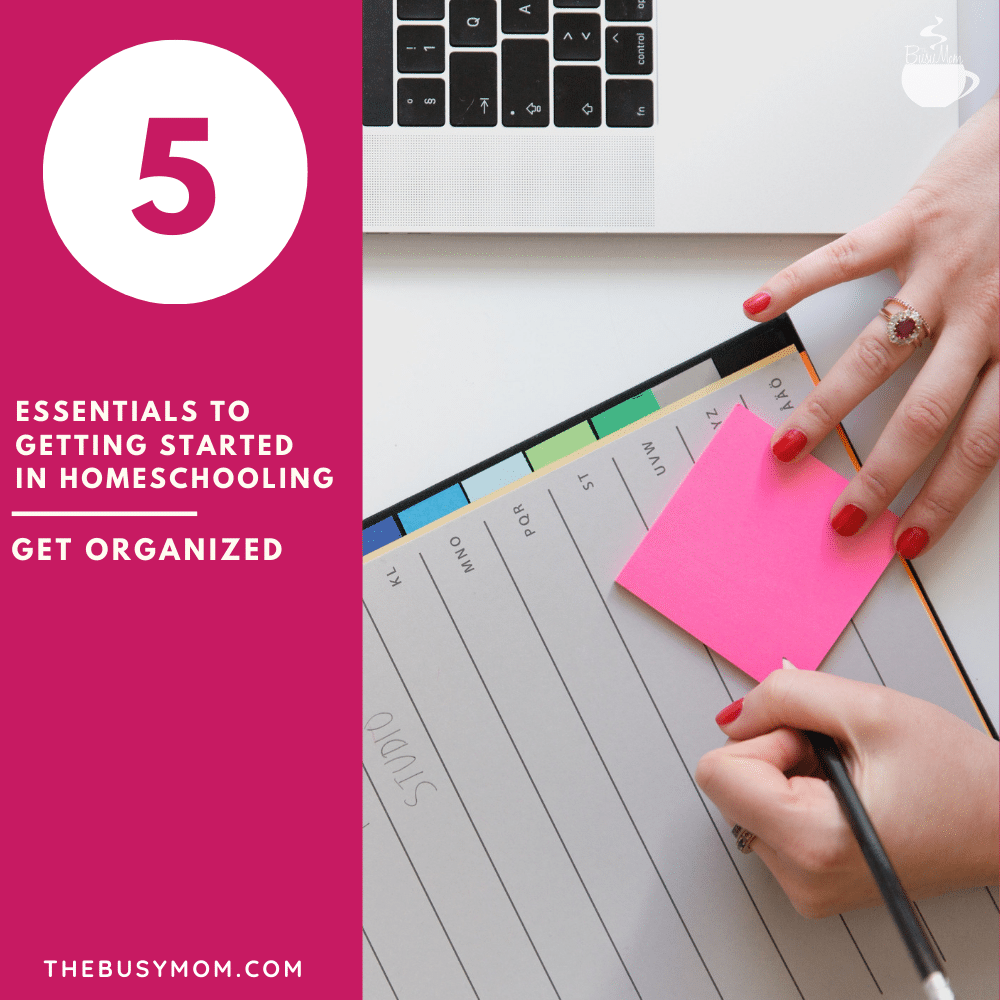 28 Mar, 2020

To Homeschool or Not to Homeschool: Make That the Question
by Trudi Griffin
---
Most families cannot homeschool their kids and thus rely on the public school system to educate their children. However, as more public school systems embrace a socially liberal agenda contrary to Christian values, perhaps now is a good time to consider options for the future.
In her most recent blog, Heidi St. John breaks down the essentials for getting started with homeschooling with her blog series.
"You start each year with the same building blocks: but it can, and will, look very different from year to year.  Don't let yourself be taken hostage by someone else's idea of what your homeschool should look like, either.  Make it your own.

Here's part one of a three part series I'm writing on "How We Homeschool." I hope it encourages you, because if I can do it, you can too." – Heidi St. John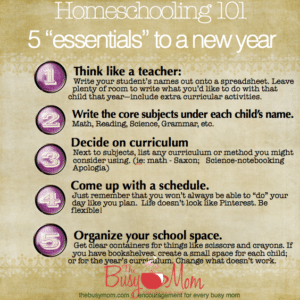 Heidi's website is full of information that will calm the spirit of anyone considering homeschooling for the first time.
Homeschool is not so hard
Like Heidi St. John, I took on homeschooling my stepson by accident. When he came to live with us, he was supposed to start second grade, but because of the trauma he'd endured, getting him to go to a school, even a small Christian school, was terrifying for him. His therapist recommended home school and I was nervous. As a master's degreed professional counselor, I figured I could handle this, no problem, but I also feared that whatever I did would not be enough.
I researched, got an online curriculum, and got to work, but still felt behind all the time because we had other things to deal with. Many days, we'd skip school because my kiddo was not learning. When he was ready for school the following semester, however, I was shocked to learn that despite my thinking he was behind, his placement testing showed the only thing he was behind on was writing in cursive.
When it came time to do homeschool in the sixth grade, I had a completely different mindset. This came partially from my research on education and learning, but also from a clearer vision of what my husband and I discovered we wanted for his education.
More advice…from a rookie
While I didn't homeschool multiple children nor did I undertake it very long, I would echo Heidi's sentiment that anyone, yes, ANYONE can homeschool their children. That said, here are my two cents:
As a family, discuss educational goals for your children. What qualities do you want them to possess at the end of high school? Our goals for our son included Christian values, and the curiosity and skills to learn on his own. To pose a question and then answer it using resources at his disposal.
Eliminate the biggest obstacle: Your fears and insecurities. You will not ruin your child. Whether our son was doing home school, Christian school, or public school, we maintained a family environment that embraced learning. He lives with his mother now, but when we heard he was in all advanced placement classes during his freshman year of public high school, I couldn't help but think it was the environment and not the curriculum that contributed to his academic achievements.
Check your state's rules on what is required to homeschool. The Home School Legal Defense Association is a comprehensive resource detailing the rules in each state, including what you need to submit to school districts and the state, whether your state requires homeschool testing or not, and how detailed your home school records need to be. Each state is different! This site also connects you with local organizations that can act as an advocate and information source.
Join homeschool groups. When we lived in Texas, homeschool co-op organizations were everywhere and offered classes, extracurricular activities, and field trips for homeschool families. In Wisconsin, the state group not only connected us with a local Christian homeschool group, but also informed us about special programs for homeschool families offered by museums, the local university, and local businesses. Frankly, there were more learning opportunities through these groups than through public school.
Use everyday life as learning. In teacher-education programs, they emphasize teachable moments. Guess what? Your lives at home are FULL of them. Whether it's teaching math through cooking or geography while traveling, or science through gardening or home chores, kids' lives are full of teachable moments that will spark their desire to learn.
Online resources abound. As a homeschool parent/teacher, you don't need to know everything. A recent pop culture alert on the Counter Culture Mom app has multiple sources for quality, Christian homeschool curricula offered online and through traditional school materials. One curricula provider, K-12, in Texas, even offered classes from live teachers. Some states even offer FREE public school options online.
Readers Rock! Get your kids reading as often as possible. Research shows that kids who read often, and even adults who read often, have higher academic achievement, more creativity, and better problem-solving skills than those who do not read.
Relax! If you create an environment for kids to learn, they will learn. Kids naturally explore and problem solve. Look at the way toddlers play. In many ways, they are natural scientists in that they are curious and they create ways to do what they set out to do. Public schools can snuff that natural curiosity right out of kids, especially by enforcing the quest for standardized testing.
For your consideration
The coronavirus has forced every family into a school-at-home situation. Hopefully, it will also inspire you to think about what you really want your child to gain from their educational experience.
As you consider the future of your child's education, remember that as a parent, you are already their teacher in life. Education does not have to be sitting in a classroom memorizing things. There are experts like Heidi St. John and homeschooling moms like Tina Marie Griffin, all willing to share what they know and encourage you. Online resources abound and groups of parents everywhere who want more for their kids than what the public school system offers.
---
Trudi Griffin loves God, her husband, words, and learning. Before plunging into full-time research and writing, she practiced as a Licensed Professional Counselor providing therapy to people who struggled with addictions, mental health problems, and trauma in community health settings and private practice. Before that, she worked in the music industry for 13 years.  
She is the content editor for Counter Culture Mom, producer for Hollywood Insider with Tina Marie Griffin, editor of Koinonia and practices writing for real on Medium.
Trudi loves spending time in the Word, with her husband who doubles as her BFF, reading, sewing, ham radio-ing, and gaming. She is a firm believer that learning never stops and adults need time to play.