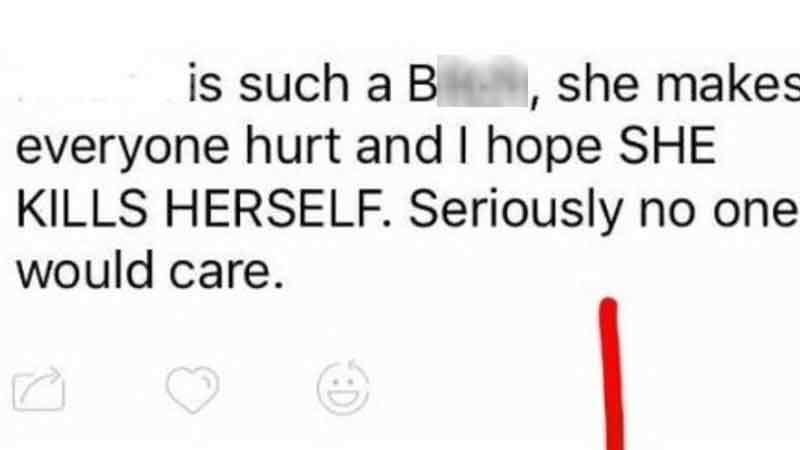 25 Jun, 2018

Sweet Victory: One Mom Battles Sarahah App and Wins!

A mom starts a petition to kill the Sarahah app, due to her daughter receiving messages urging her to take her life. The outcome? Mom wins!

"Dirty."
"Ugly."
"B#tch."

These vile and crass words would make any sweet, vulnerable 13-year-old girl curl up into a ball and question her appearance, her friendships and even her own worth.

But Katrina Collins said the message that hit the hardest was this one:
"I hope SHE KILLS HERSELF. Seriously nobody will care."

"I felt shocked and saddened for my daughter who had read these words over and over again not knowing which one of her 'friends' had sent these messages," said Collins, a wife and mother of three from Queensland, Australia. "The sender knew my daughter would see this message about her. How could anyone be so cruel, so cold, so callous?"

These messages were sent on the Sarahah app, a social networking app that topped the download charts last summer. The Sarahah app (which means "frankness" or "honesty" in Arabic) allowed people to leave anonymous feedback, claiming it could improve relationships with friends and colleagues. But what it did was facilitate cyberbullying.

So with the help from a petition website called Change.org and Facebook, Collins collected 470,000 signatures – that's nearly half a million people who voiced their desire to eliminate Sarahah from their Apple and Google app stores permanently.
And once the results were in, the tech giants took notice. In February of 2018, Apple and Google removed Sarahah from their app stores. Though neither Apple nor Google commented on why they took the Sarahah app down, it's evident the action was taken in response to Collins' petition.

One mom made a difference. One mom impacted this culture for the better. Sweet Victory!
The Power of Petition
Collins researched and researched and still couldn't understand the purpose of the Sarahah app. She tried to figure out who sent the evil messages about her daughter, but there was no way of knowing. Her daughter didn't have the app on her phone. The hateful messages were sent on the app between other friends, a screenshot was taken, and then this "honest feedback" was sent to Collins. She contacted other mom friends and only one of them even knew about the app.
"The more I thought about this app, the more I felt I needed to protect someone else from such hurt," Collins said. "On a personal level, my daughter was OK. We have an open relationship and she speaks to me a lot about what is going on, but what about the other kids who put themselves out there on these social media platforms that don't speak up about it? What happens to them?"
The same day Collins discovered the messages attacking her daughter, she read about Amy Jayne "Dolly" Everett, an Australian teenager who ended her life after being the victim of online bullying.
Collins didn't know if she could make a difference, but she knew she had to try. She had seen other petitions regarding other subjects and decided it was the best way to take a stand in the public arena while still protecting her daughter. So on a whim at 3 a.m., she sent out her online petition. "I needed other parents to know what this app was, and that most of their children were using it," she said. Collins said the Change.org platform was very easy to use. She told her personal story of disgust for Sarahah in the opening paragraph of the petition, called on Apple and Google to remove it from their stores, and then watched as it circulated throughout Facebook.
Jennifer Dulski, former President and COO of Change.org, said petitioners are wise to begin their call for action with a personal story if they want to make a big impact. "If there's one common theme we see in winning petitions, it's that they are written from the heart," Dulski said in a Huffington Post article.
Here are a few more of Dulaski's petition-making tips:
Keep it visual by including a photo or video. Change.org has data that shows a petition with a visual interest is seven times more likely to succeed.
Find the right decision-maker. Choose someone who can give you what you want. This might take research. Instead of going straight to the top, it might be better to choose someone lower on the ladder who is petitioned less often.
Work your network. Collins reached out to her family and friends on Facebook and it took off from there. "Encourage all your petition-signers to share with their friends. When a Change.org petition is shared more than 50 times, it's seven times more likely to win," Dulaski said.
Be specific and focused. Broad requests like "Eliminate Pornography" will not have the same impact as a specific, actionable request.
Be respectful. Don't bully, use hate speech, threaten violence, or make things up.
Apps Similar to Sarahah
While the battle against Sarahah has been won and Collins is enjoying sweet victory, the war wages on. She said there are several other anonymous-type social apps like Sarahah that are contributing to the online bullying epidemic. Collins said if she had known about them then, she would have targeted them all.
Here is list of apps to watch out for: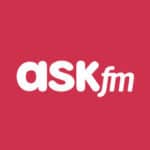 Askfm This is an anonymous app that facilitated the bullying and ultimate suicide of two teenagers in the United Kingdom.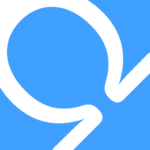 Omegle This is a free online chat website and mobile device app that promotes chatting anonymously to strangers without the need to register. The website also has a video conferencing feature.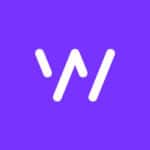 Whisper This app promotes sharing secrets and allows users to post and share photo and video messages anonymously.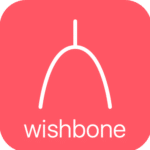 Wishbone This app allows users to compare each other and potentially could incite cyber-bullying. Also, there is a risk of online grooming as adult users could target younger users and take advantage of them.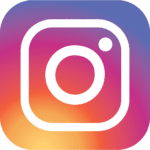 Instagram This popular app is concerning since it launched its update allowing users to send photos and messages that disappear.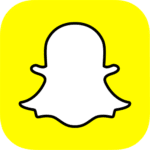 Snapchat The filters available on Snapchat are a lot of fun, but at what cost? The disappearing snap could open up the gates for cyber-bullying. Beware.
This list is far from exhaustive. While some of the creators of these apps have taken steps to protect their customers, like the Snapchat Safety Center and Safety Advisory Board, many still have much to answer for. "I want to stress to everyone that I monitor my child's device, she has a phone curfew, all apps are approved through me, I have access to all her social media… but I am by no means perfect," Collins said. "I am doing the best job I can do, but sometimes our best isn't enough and through the facilitation of these pointless applications, things get through. Parenting this generation is a tough gig, especially when we have to deal with the developers of these menacing applications and websites."
Counter Culture Moms Make a Difference
If moms don't stand up to protect their children, who will? "If we see something that isn't right, we need to be vocal," Collins said. "One negative comment I received during this whole ordeal was, 'All you are doing is teaching your kids to be loud and complain and then they'll get what they want' and you know what? I am. I have shown my daughter that if you don't believe something is right, then stand up and speak your mind."
It's so important for moms (and dads, grandparents, etc.) to band together and support each other to protect the next generation. That's why CounterCultureMom.com, the Hollywood Insider Youtube channel and the Counter Culture Mom app exist. (download the app for free from the Google play or iTunes store) "Us mums are strong and together we are unstoppable!" Collins said.
SHARE THIS POST by clicking on the share button above so more parents who want to petition something they know is wrong, will know what to do and how to do it.
Kayla Rinker is the contributing writer for this article. She is a freelance writer living in Missouri, ministry wife, and mother of four boys, all of whom keep her days busy and her heart full.
[yikes-mailchimp form="3″ title="1″ description="1″]