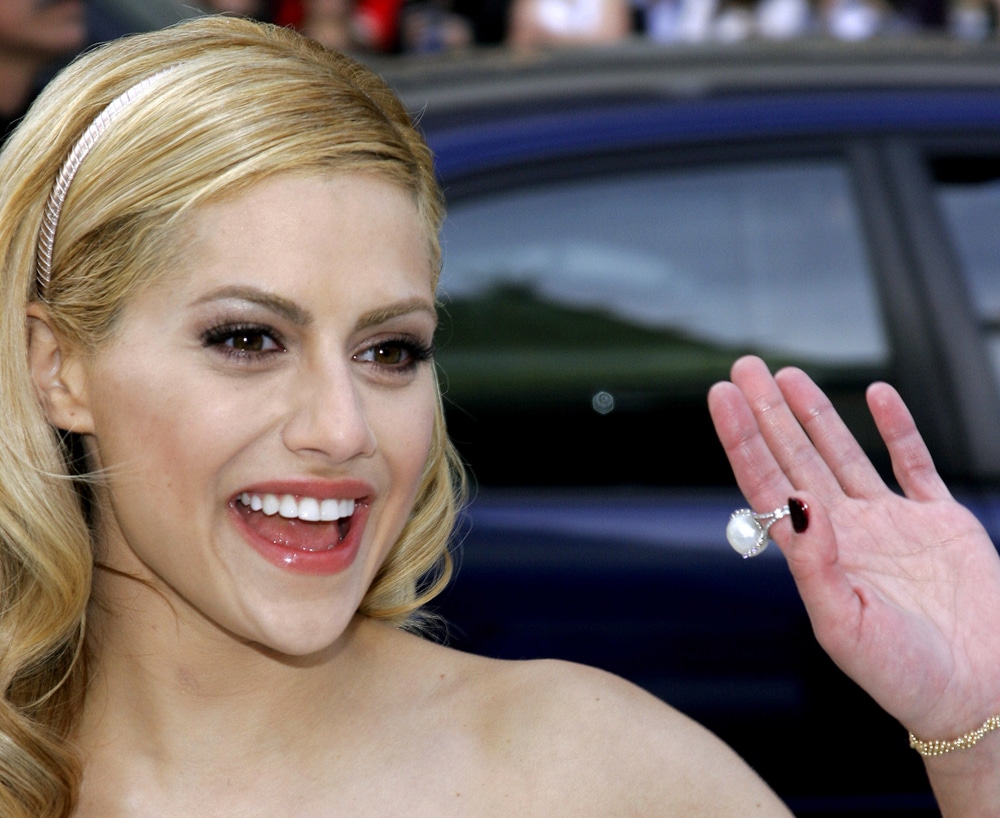 28 Feb, 2015

My Shocking Talk With the Late Brittany Murphy

While shooting the movie Little Black Book, Brittany Murphy told me some shocking information about the pressures of being an actress in Hollywood.

December 20, 2009 is a date I will remember forever. I was in Florida visiting my in-laws when I heard the news that actress Brittany Murphy passed away in her Hollywood home at the age of 32. I was stunned. Just several years earlier I had met Brittany while filming "Little Black Book." I had one of the most revealing conversations with this young, vibrant woman while shooting our scene.

Most of the time when I worked on set, I would get to meet the main actors briefly over lunch and maybe even have a short conversation. However, the talk I had with Brittany would be something I would always remember and have been sharing with thousands of young people since.

While the crew and the director were preparing to shoot our scene, Brittany and I were alone in a stairwell. Hence, I took the opportunity to ask her some very key questions. At this point, I had already been talking to teens for several years about the dangers of sex, drugs, alcohol and other destructive behaviors that were being promoted through Hollywood "entertainment." Brittany starred on "8 Mile" with rapper Eminem and "Just Married" with Ashton Kutcher. Both movies I shared in my live show as harmful for teens to watch. Now, here I was, face to face, with one of the actresses I talked about regularly.  How could I NOT say something?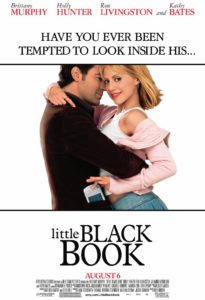 During our initial hellos, my heart was beating out of my chest because of the questions I was dying to ask her. I knew I would probably never get this chance again. I told her I was familiar with her work and that she was a very talented actress. She thanked me and asked if I was new to the area and pursuing an acting career, etc. I told her I just finished film school and had been working on set for a couple of years in hopes to star in positive, life-changing movies. I asked her if it was hard for her to find roles in positive films. She said yes and I then asked if she liked working in the roles she previously did. She said she felt like she didn't have a choice.
That comment blew me away. I told her that my main job was motivational speaking to help educate young adults on the importance of making wise media choices. Immediately she asked me if I was the speaker that talked about rapper Marshall Mathers (Eminem) and his influence on the next generation. I slowly responded, "Yes." She then said she heard about me and that she thought what I was doing was desperately needed. I was shocked she knew about what I did and supported it!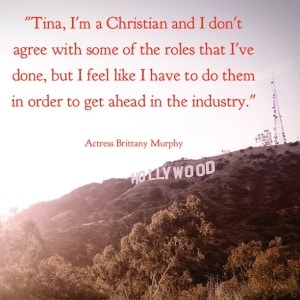 I politely let her know that I talked about "8 Mile's," negative influence on kids during my live show. I will never forget her response when she said to me, "Tina, I'm a Christian and I don't agree with some of the roles that I've done, but I feel like I have to do them in order to get ahead in the industry." She felt pressured that if she said NO to any producer, director or agent, she would never work in the industry again. What a tragedy! I thought Brittany would justify her career choices, but her response was the complete opposite!
I then challenged her to say NO to these roles and just take the jobs that portrayed what she actually believed in. Teens need to see positive role models in Hollywood. Did she drive home every night wondering if young people would watch her movies and think those behaviors were acceptable? She encouraged me to keep fighting the good fight and I encouraged her to pick roles that she believed in and that God would honor her choices and would provide the jobs. I reminded her that there were producers in Hollywood that were making films with positive messages. She gave me a look like it was the first time someone had told her that, and then thanked me and we went to work.
Brittany taught me a ton that day.
This short conversation opened my eyes to the fact that actors feel pressured to say yes to roles they don't agree with for the sake of keeping their careers. So many young people idolize movie stars and yet don't realize that these celebs lead very different lives than the ones they portray. Therefore, I have been sharing this conversation with Brittany to the next generation since the day we met over 10 years ago. May you rest in peace Brittany – this story will forever live on.
Question: What is one way that you can be a positive role model to those that look up to you? You can leave a comment by clicking here.