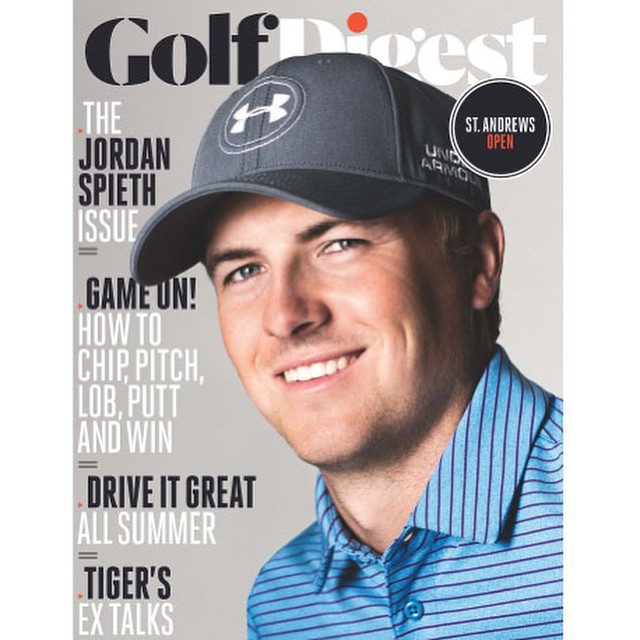 12 Apr, 2015

Jordan Spieth Won Masters Using THIS Strategy

Since Jordan Spieth was a child, he practiced golf on his front lawn, envisioning winning the Masters. With dedication, we all can achieve our dreams.

Some people get excited to turn 21 because they are officially legal to drink. This driven 21-year-old, Jordan Spieth, got excited for becoming the "best in the game with a Masters victory for the ages," according to Fox News. He tied Tiger Woods' record by getting an 18-under 270 at the Augusta National Golf Club today, winning his first major championship! Spieth wasn't interested in spending countless hours on things that wouldn't help him succeed in life. He spent his time and money investing in what he was good at – golf. I never watched more than two minutes of this sport on TV. If someone wasn't being tackled or a 40-yard pass wasn't being thrown, I wasn't interested. Today, after just seconds of watching this handsome talented man swing a golf club, I was hooked. He had drive, determination and vision. Something that's rare, yet inspiring to see.

Spieth won for the third time on the PGA tour and fifth time world wide. Due to his golf rankings, he now holds the number 2 spot in the world for golf. Minutes before receiving his Green jacket he stated, "It's the most incredible week of my life. This is as great as it gets in our sport. … This isn't an honor that's carried lightly. The members of Augusta National and everyone who partakes in the Masters and is a part of the Masters, demand the most, the highest quality on and off the course from their champions. I feel ready to carry that baton."

This humble young man grew up in a family who believed in him and helped him develop the talents he was born with to strive for greatness. His sister Ellie, who was born with a neurological disorder, has given him a ton of inspiration as well. He even volunteers at his sister's special-needs school. Spieth isn't a guy who makes decisions that would lead to negative consequences. Spieth makes wise choices daily, that helps him achieve his goals. He has made comments throughout his childhood that he would win the Masters someday. According to USA Today, "On many days and usually into the night, with his brother, Steven, in the gallery, Spieth would face a putt and imagine it was to win the Masters."

What can we learn from Spieth's incredible win today? How can we use this story to help us create an incredible win in our own life?

This young man is driven, dedicated and focused. He had vision. To get what you want out of life, you need to know where you want to end up. Once this is envisioned, you then a create a step by step plan on how to get there. Next, you need to practice, never give up, ask for advice, learn from mistakes, find a mentor, dream big and while all this is happening – you need to keep pressing on. When you feel like you want to wave the white flag, just focus on the end result.
When making a decision, look @ the possible outcomes and ask yourself, will this make or break who I really want to become?

— Tina Marie Griffin (@TinaMGriffin) April 13, 2015
Spieth made me a golf fan today, but more importantly, he helped me realize that I can do anything I put my mind to. The possibilities in life, really are endless.
Question: What tips can you give that have helped you reach your goals in life? Share your answer by clicking here.