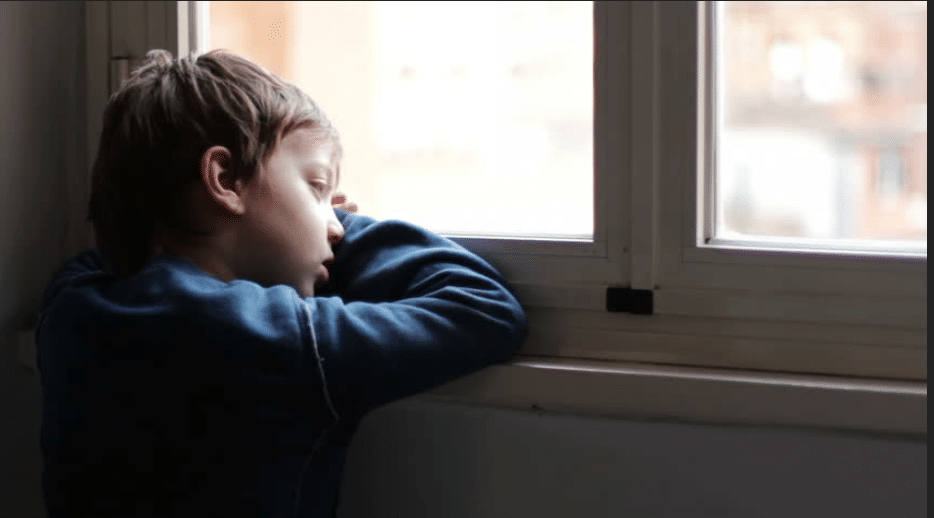 26 Jan, 2021

"I Know What It's Like To Be Abandoned."
by Bethany Dumbleton
---
"I know what it's like to be abandoned."
These are the words I heard come from my eight-year-old son's mouth.
This simple yet profound statement coming from my child should have left me in shambles. A natural thought process after hearing this should have been, "Is my greatest fear starting to manifest?" I should have played those words over and over again in my head to the point of exhaustion. The tortured thoughts of how my dumb mistakes in the past are wrecking his future would have been a normal reaction. Thinking that my innocent son was beginning to believe that he was not good enough for his biological father to want to be in his life would typically send me into emotional distress. I mean, we've all heard the stories. A child is abandoned at a young age and every aspect of their life afterward is a picture of how badly someone broke them.
Context is key
Naturally, I should have processed his statement through the filter of despair. Without giving you the context, you would think I am heartless to say hearing those words made me rejoice. So in order to gain your understanding, I will relay the conversation for you:
Child: "Mom, Dad, we need to make more of those bags for the homeless people because we gave out our last one today."

Me: "Yes buddy, we do. And we will. It makes God so happy that you like to give to people and help them."

Child: "Yeah, I know. And I can help them a lot because they got left and I know what it's like to be abandoned."
This is why context matters so much. Context allows us to see something for what it really is. His statement reveals so much truth.
The truth is hard
He has been abandoned. Yes, his biological dad did choose to step out of his life. He isn't around and the truth is he may never be. It is sad for me as a mom to realize that my son knows in his heart that someone who was supposed to love and care for him decided not to. But he also knows that God will never leave him. In his little heart, he knows there are other people who are dealing with similar pains. However, he understands that God wants to use him to help them. What a selfless thing for an eight-year-old to embrace! He realizes that his heart is sad, but is confident he can go to God and share his heart.
Broken pieces restored
Another redeeming point that needs to be made is that while his biological father is not around, the Lord provided my son with exactly the man he needed to take up this role in his life. I know that not everyone has the same happy ending to their story, but you have to keep hope alive. Kids, and adults, need to know that God is a redeemer of broken things. Until you die, your story is not over. There is always a chance for a better day tomorrow when you have Christ. As a Christian, you will never truly be abandoned.
I found comfort
I remember one journal entry I wrote a couple of years ago while praying specifically about my son and his life. God spoke so clearly to me about this exact issue. He comforted me in a way that only He could.
"He will be a rock for many people because of the difficulty he has faced at such a young age."
The context of our conversation proves that this word from God is already coming to pass in his life.
So, how do we handle this? We pray for his dad and talk about how unfair life can be. I have seen the importance of allowing him to be confused and angry because those are all normal emotions. We tell him it is okay to love his dad and want to see him. Being honest with him when he asks us the hard questions is very tricky and we have to pray for wisdom. Ultimately, sharing God's love for him while he is processing his pain is the best thing we can do for him.
I believe context revealed that what the enemy meant for destruction, God is redeeming.
At eight-years-old my son understands that his pain has a purpose and his purpose is bigger than himself.
---
Bethany Dumbleton is the Chief Operations Officer for Counter Culture mom. She is first and foremost a devoted follower of Jesus Christ.
Her husband and two children are her main ministry which overflows into her life ministry. She knows that our children follow our example. She strives to help parents grow in Christ, so they may shepherd their children biblically.
---
Download Our New Counter Culture Mom App to get our trending news and pop culture alert notifications. You can connect with other parents in the Parent Chat section to gain helpful ideas on how to counteract the Pop Culture Cult!
Be sure to contact us if there is an issue you would like to have us write about! Our mission is to help parents deal with today's lifestyle trends and how to biblically navigate them.