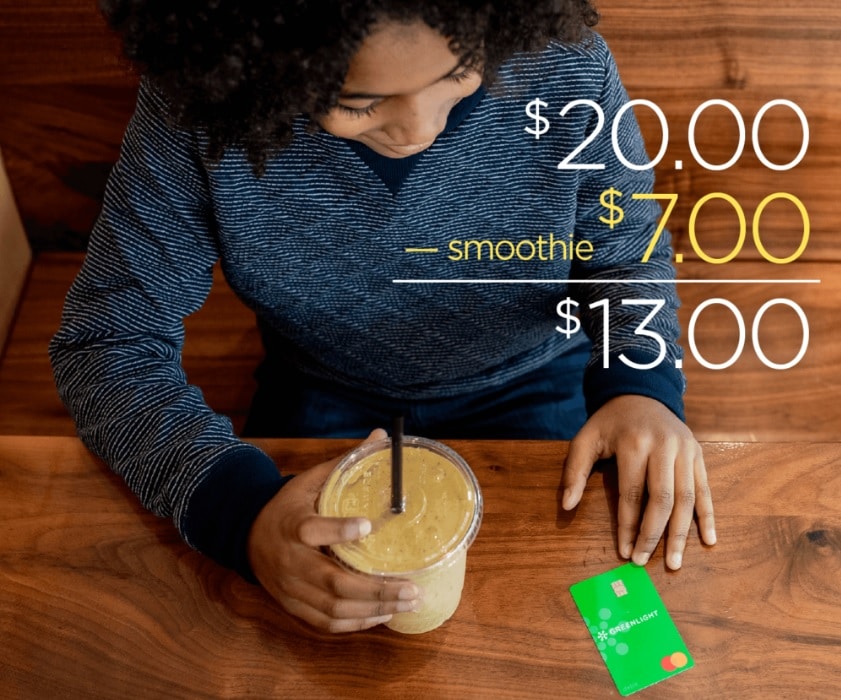 22 Jul, 2020

How to Teach Your Kids Responsibility: Greenlight App

As parents, it's our job to teach children the way they should go in all areas of life, including financial responsibility. In a culture that promotes and glamorizes instant gratification, selfishness, image, and the acquisition of stuff, it can be a challenge to teach kids the value of hard work. 

The Greenlight App is a great helper in that challenge. It is an electronic tool for families to track chores and pay allowances. 
"Good planning and hard work lead to prosperity, but hasty shortcuts lead to poverty." Proverbs 21:5 (NLT)
App Features
Greenlight is a debit card for kids and teens that parents manage through an app. 

Parents can choose the exact stores where their children can spend, manage chores and allowances, set parent-paid interest rates on savings, and more. 

Kids monitor balances, create savings goals, and learn to make real-world trade-off decisions. 

Greenlight is a prepaid debit card, so kids can't spend what they don't have!
Benefits
Parent tools
Manage chores

Automate allowances 

Instantly transfer money to kids' cards

Receive real-time notifications 

Set store-level spend controls 

Turn card on or off from the app

Set Parent-Paid Interest rates on savings 

Control access and budgets for ATM withdrawals

Refer a friend to Greenlight and you both receive $10

 
"Lazy people want much but get little, but those who work hard will prosper." Proverbs 13:4 (NLT)
Skills for Kids and Teens 
Manage their own budgets

Direct deposit their paychecks

Access the Greenlight app to track balances in Spend, Save and Give accounts

Create custom saving goals

Receive money from friends & family with Greenlight Gift

The Give feature shows kids where they can donate
"Those who work their land will have abundant food, but those who chase fantasies have no sense." Proverbs 12:11 (NIV)
Safety Features
Greenlight comes with an EMV Chip and parent-controlled PIN

No cash back at the register to curb unmonitored spending

Automated blocked categories for unsafe spending

State-of-the-art SSL encryption

Your most sensitive information is stored by our partners, who are compliant with the Payment Card Industry Data Security Standard.

FDIC insured through our partner, Community Federal Savings Bank.
Check out the Greenlight app by CLICKING HERE.
Have you used the Greenlight app in your family? Leave a comment to let us know what you like or do not like about the app.