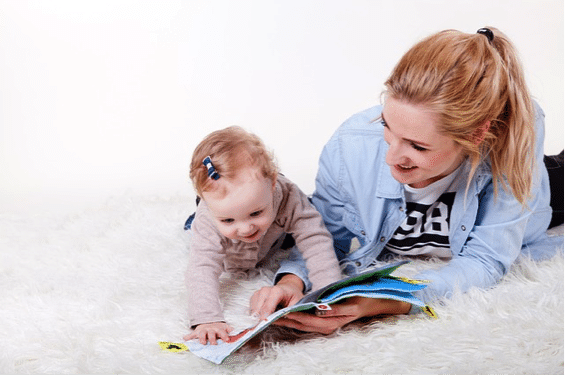 17 Jun, 2020

How to Teach Toddlers About Biblical Truths

Parents embrace the Easter Bunny but miss the key teaching years to build solid biblical truths in their child. These tips will help!

The Bible tells us, "Train up a child in the way he should go, and when he is old, he will not depart from it" (Proverbs 22:6). But how exactly are parents to teach spiritual truths to their young children? This is no small question. It is a question that has life or death consequences.

We often ask ourselves why so many teenagers walk away from their faith in college. Could the problem lie in the fact that we don't start teaching biblical truths to our children early enough? Take Easter as an example. On Easter morning, most children look forward to waking up and finding a basket full of colorful Easter eggs, marshmallow Peeps, chocolates, jellybeans, and maybe even a stuffed bunny rabbit. But how many of them look forward to rejoicing that the Lord is risen? How many of them even heard the story of the resurrection?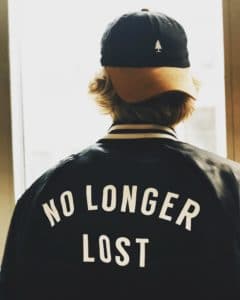 Perhaps you are thinking of waiting until your child has grown up a little to teach them about biblical truths. Perhaps you have the mindset that children should simply enjoy fairytales while they are young. If so, I strongly urge you to reconsider. Ninety percent of a child's brain develops within the first five years of life. Meanwhile, the most critical time for learning language and speech is within the first three years of life. These formative years are when children are best capable of developing strong relationship bonds – not only with their parents and other family members, but more importantly with the Father and the Son!
The first step to teaching biblical truths to young children is building a trusting relationship with them. Marilee Hartling, the prenatal program manager at Cedars-Sinai Medical Center in Los Angeles, states, "When there's a healthy attachment between baby and parent, the baby comes to believe that the world is a safe place. This is the beginning of the establishment of trust" (WebMD). When our children feel confident that they can trust us, they will listen and obey us more than they otherwise would.
Remember that parent-child bonding begins in the womb. Start reading to your baby while they are still in the womb. Sing lullabies and Christian songs to them. Studies show that, by the second trimester, your baby can hear your voice. That is why newborns exhibit such a strong preference for their mother's voice. Once your child is born, recognize that your behavior can have lasting effects on their cognitive as well as spiritual development. The example that we set as loving, caring, and nurturing parents gives our children a basis for understanding the concept of a loving Heavenly Father.
All of us want our children to grow up to be filled with hope, joy, and love rather than the negativism, despair, and pessimism that is so prevalent in the modern era. Do your children have a strong foundation in Jesus? Do they exhibit the fruit of the Spirit? Young children have the ability to develop a sense of confidence, trust, and truth that comes from God. They develop this from watching their parents respond to the daily challenges of life.
When I was young, there was a picture of Jesus that hung on the wall of our tiny house. My mother would often pray to Jesus and ask him for help. Although I was just a little girl, I remember watching her and feeling happy because I knew that Jesus would take care of all our needs. I developed this strong confidence in God from seeing my mother live out her faith.
At a young age, my mother placed me in Sunday school. I recall that I adored my Sunday school teacher. Like my mother, she was also a woman of great faith. She expressed the love of Jesus to me through her every action. I could tell she loved me dearly, and that love she had for me solidified my desire at a young age to know Jesus.
Here are some ideas for teaching babies and preschoolers about the love of Jesus:
The "Jesus Loves Me" Lullaby Teddy Bear by Gund is an adorable baby gift. By the time your child enters preschool, they will be familiar with the words and excitedly exclaim, "I know this song!" when they hear the teacher play it in class. This happened with my son!
Babies love board books that are filled with colorful pictures and fun pages to touch and feel. All God's Creatures by Karen Hill is a really good example. It concludes, "Thank you for animals, big and small. Heavenly Father, you made them all!"
Wee Believers offers an adorable stuffed animal lamb that says prayers. BibleToys.com and ThePuppetStore.com also have some great Christian toys for young children.
Breath prayers are wonderful. These are prayers that are short and can be said within one breath. For example, while you are out walking, find a pretty flower to show to your preschooler and say, "Thank you, God, for this beautiful flower!"
Kneel with your child at bedtime and pray with them. Let them see and hear you pray often.
Tell your children how much you love both them and Jesus. I remember telling my kids, "I love you and Jesus so much!" You want your children to learn to say, "I love Mommy, Daddy, and Jesus!" all in the same sentence. As parents, we should never miss an opportunity to help our children build a strong foundation in Christ!
Do arts and crafts projects together that revolve around biblical concepts. You can find a wonderful list of biblical ideas for arts and crafts at TruthforKids.com.
Throw a Bible-themed birthday party for your kids. Turn their special day into an opportunity to have some godly fun. Make goody bags filled with religious candy and stickers. (Oriental Trading is a good source for these.) Play Christian card games that are educational. ChildrensMinistry.com has a nice list of biblical games for preschoolers.
Read Bible stories to your kids. There are a plethora of Bibles geared towards young children. Also, read picture books that teach children to pray to Jesus in real life situations. My series, Adventures of the Sea Kids, helps children build a foundation in Christ and learn to love others as Christ loves us. My books are available at Adventuresoftheseakids.com.
Most importantly, make sure your children know how much you love Christ. Try to show the love of Christ to everyone you encounter. Remember that your actions speak louder than your words!
---
Lee Ann Mancini is the award-winning children's author, publisher, host of the Raising Christian Kids podcast. and executive producer of the Sea Kids books and TV series She is a renowned speaker and Bible college professor whose passion is to help parents raise their children to have a strong foundation in Jesus.
---
Download Our New Counter Culture Mom App to get our trending news and pop culture alert notifications. You can connect with other parents in the Parent Chat section to gain helpful ideas on how to be a Counter Culture Mom!
Be sure to contact us if there is an issue you would like to have us write about! Our mission here is to help parents deal with the current culture and how to biblically navigate it.